Whether you have a layover, overnight sleepover or you are just quickly passing through, our New York City LaGuardia Airport Guide is a great place to start planning your visit.  Here, you'll find information on services and facilities available inside the airport – including details about airport lounges, WiFi, mobile charging points, lockers, 24-hour food options, nearby hotels, and everything in between.
I really think I heard the announcement in my head for days afterward. -a traveller
There have been multiple news reports of up to 50 homeless people and squatters taking over the terminals at night and even bathing (naked) in the public restrooms. Do not attempt to sleep here alone. We recommend you to get a hotel room or find an alternative overnight option until the situation improves!
LGA Airport Overview
To help you plan your layover or overnight sleepover, here is a quick run-down about what to expect during your time at New York City's LaGuardia Airport.
What to Expect
New York LaGuardia Airport (Code: LGA) is large, with four terminals (A, B, C, and D), so do anticipate walking a good distance to reach your gate. The biggest, Terminal B, is subdivided into four concourses. Terminal B recently unveiled a new wing featuring 11 Gates, seeing as it is brand new it may be a good option for amenities.
Unfortunately, the one thing everyone at LaGuardia can agree on are the outdated facilities, including faulty bathrooms and a mish-mash of seating. The airport has just embarked on some seriously necessary renovations, which are currently scheduled for completion some time in 2022, so expect noise and construction. On the positive side, WiFi here is free and unlimited. You'll find a fairly standard range of dining and shopping outlets, though none are open 24-hours. Willing to pay for some creature comforts? A few lounges here are open to economy class travellers. See Airport Lounges in the airport guide below for locations and access information.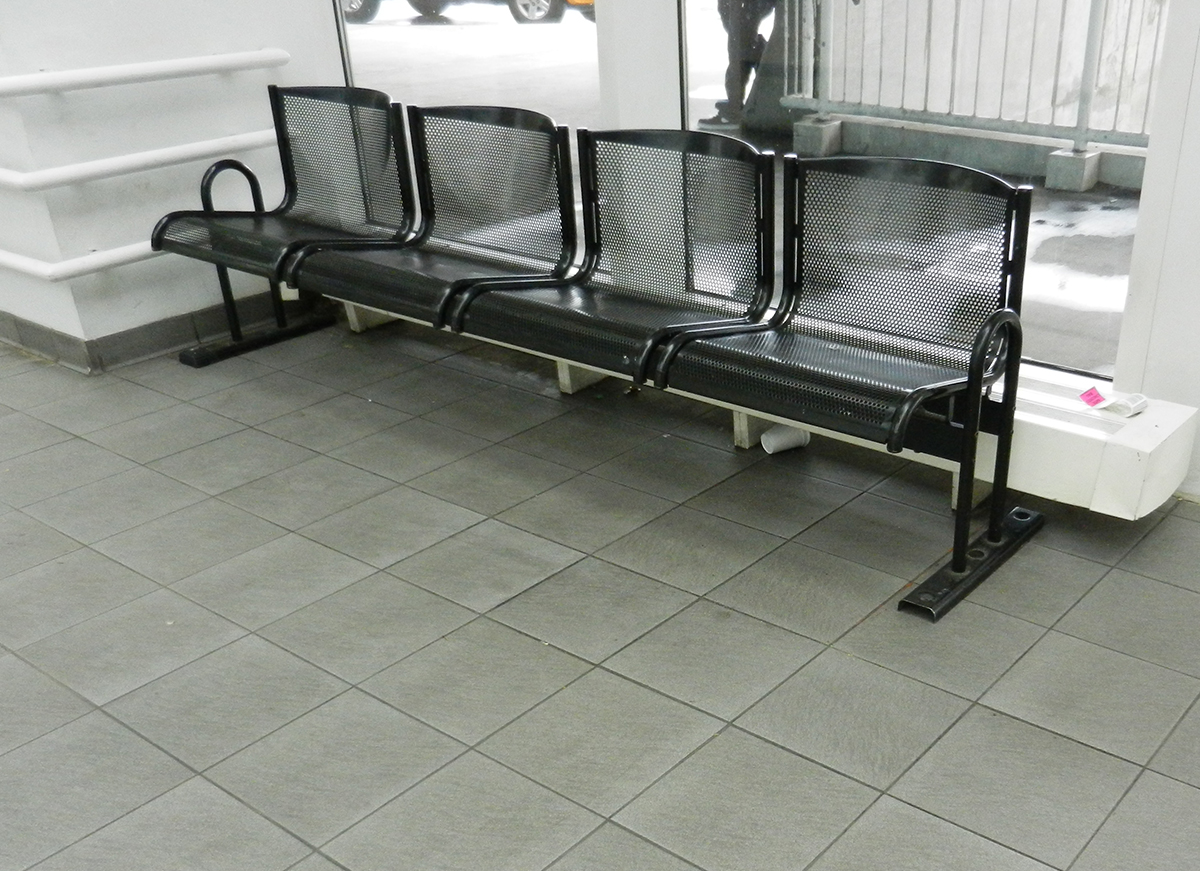 Sleeping in LaGuardia Airport
Despite flights coming and going at all hours, you won't find many travellers spending the night here. A serious and well-known issue are the homeless people who seek shelter here nightly. And if that's not enough to deter you, according to a 2018 review, you will be asked to leave between the hours 12:00AM – 4:00AM.  Explore our guide to sleeping in New York LaGuardia Airport or read some traveller reviews for more tips. Several hotels are located near the airport, offering free shuttle service for guests. See Airport Hotels in the airport guide below for more info.
For more airport information continue scrolling down to explore more in our LaGuardia Airport Guide.
Due to the current Covid-19 pandemic, all services and times listed below are subject to change.  In this guide we may refer to locations as "landside" and "airside". Landside is the public area of the terminal located in the non-secure zone, before security. Airside is the secure area of the terminal that you must reach by going through security.
Last updated: 2020-06-16
This guide is for informational purposes only to assist with your planning.  All information, including rates and hours, are subject to change at any time without notice.   The information in this airport guide is based on information collected and/or received from the airports, lounges, hotels, transportation providers and their web sites. We are not representatives of any of the above mentioned service providers. To report errors or to add/update any items mentioned in the guide: update the airport guide or  write a review.