If you have found yourself with a layover at Reykjavik Keflavik Airport, you may now be wondering what to do with your time….besides sleep! While options are a bit limited, you should be fine for a short visit.
Here are 5 things to do on a layover at Keflavik Airport:
1. Eat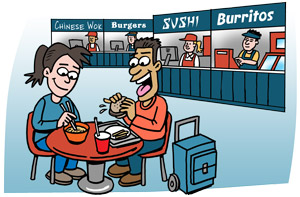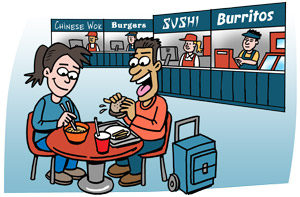 Your flight may land and you may be starving – but set your expectations accordingly. For an international airport, the dining here is a bit lacking. Expect a food hall, a Joe and the Juice to-go kiosk, a cafe, a bar, and a sit-down restaurant serving up Scandinavian fare. What is here may feel even pricier than airport prices elsewhere – it is. Nothing inside Security stays open overnight, but there is a general store pre-Security remains open 24 hours a day.
2. Shop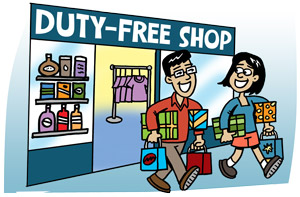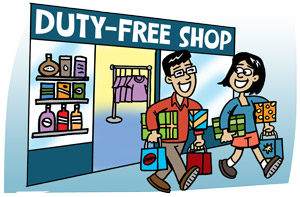 Definitely take the time to browse – there's just a few shops, after all. Blue Lagoon offers skincare inspired by the nearby natural springs, Rammagerdin is the quintessential place for local souvenirs, and 66 North has all the cold-weather gear you'll need, depending on your final destination. The Duty Free shops are worth a peek, and if you're spending a few days in Iceland, you can shop here before heading into the real world where the prices are even higher.

3. Go sightseeing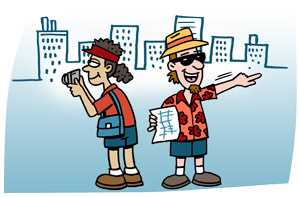 If you've got at least 8 hours between flights, consider heading into Reykjavik for some exploring. Or, skip the city and visit the nearby Blue Lagoon, the most famous geothermal spa in the country.
The bus is the most affordable option, though you may want to book it in advance, as the buses depart 30-45 minutes after each arriving flight. Otherwise, taxis are available but quite pricey. There is luggage storage if you want to travel lightly on your daytrip.
This tiny capital was built for strolling, so dress for the weather, which ranges from chilly to windy and cold. Don't miss Hallgrimskirkja, the iconic church that offers sweeping views of the landscape. Snap a picture at Harpa Concert Hall. The dramatic bay is the perfect backdrop for this modern structure. Pop into the National Gallery of Iceland for some history or browse the art at Reykjavik Art Museum. Sample local fare like fermented shark – or for the faint-hearted, ask a local for their favorite coffee recommendation.
Don't forget to hightail it back to the airport in time for your next flight!
4. WiFi
Stay connected to friends and family, update your social media accounts or surf the internet courtesy of the airport's free unlimited WiFi.
5. Sleep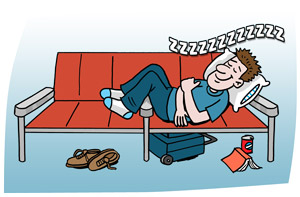 Unfortunately, sleeping here is a bit of a risk: many signs note that sleeping and camping are prohibited in the public area of the terminal, and the airport evidently has security guards who reinforce this. Once you have passed through security, the situation improves in terms of friendliness, but space is limited as the terminal has an overcrowding situation at certain times of day.  The most comfortable spots are reportedly near Gates 7 and 10-15. The modern airport is full of tiles and glass, so it can get chilly – bring an extra layer, even if you're skipping the nap. For guaranteed rest, you'll have to pay up for a hotel. There's one in walking distance of the airport, and three others that offer free shuttle service. See our Reykjavik Keflavik Airport Guide for details.
These are just a few things to do on a layover at Keflavik Airport. Visit our Keflavik Airport Guide for more information about more services and facilities available, such as food, WiFi, mobile charging, luggage storage, nearby airport hotels, and much more.