If you find yourself with a layover at Abu Dhabi Airport, there are a few options to keep you busy while in transit. While the duration of your layover and the amount of money you are willing to spend will greatly affect the overall enjoyment of your time at AUH, there is something here for everyone.
So to help you plan your stay, we've come up with this list of 7 things to do on a layover at Abu Dhabi Airport!
1. Grab a bite to eat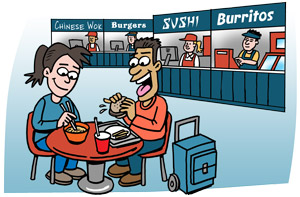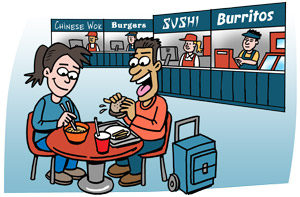 There are plenty of restaurants and cafes, both pre- and post-Security, and several are open 24-hours. Food options range from to-go options like McDonald's, Burger King, and cafes to sit-down spots like O'Learys SportsBar, Yumcha Asian Food, and Montreux Jazz Cafe. Be warned that a lot of options are expensive. Luckily, a Starter Supermarket is located in the Skypark just opposite the airport, offering more affordable food basics.
2. Unwind in a lounge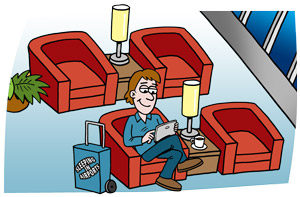 Lounges sound nice – enjoy good food, watch TV, catch up on the news, all in a quieter, less rushed environment. A lot of travellers aren't aware that you can pop into a lounge for a few hours, regardless of the service of class you're flying. There are several pay-to-use lounges at Abu Dhabi Airport, and a few include showers for you to freshen up. Check out our Abu Dhabi Airport Guide for specifics on the lounges, locations, and associated costs.

3. Hit the links
If you've got 3+ hours and want to get out of the airport, the Al Ghazal Golf Course offers golfers a fresh air and a great way to stretch your legs between flights. Located a quick 7-minute drive from the airport, this course is known as one of the world's best sand golf courses. You can play 9 or 18 holes.
4. Go sightseeing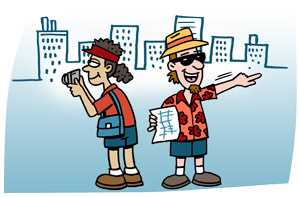 If you have half a day, visit Sheikh Zayed Mosque, the city's most iconic landmark. See the world's largest carpet and one of the biggest chandeliers. People of all religions and nationalities are welcome daily from 9am-10pm, except Friday afternoons. Conservative dress is required for entry, so plan ahead.
Visit the Louvre Abu Dhabi, the brand new location of the iconic art museum. Opened in 2017, the museum has a permanent collection of art from famous artists through the centuries, plus rotating exhibits of contemporary artists. For a chance to rub shoulders with celebrities and royalty, head to the Emirates Palace, a fancy hotel that's home to one of the best beaches in the Middle East. Go for a walk or enjoy a meal or drink.
The public A1 bus connects all airport terminals with the city centre. The air-conditioned bus runs every 40 minutes, 24-hours a day, at about $1 USD per person. Or, opt for an affordable taxi, with one-way fares to the city center starting around $7 USD.
5. Visit Yas Island
Located between the airport and the city centre, Yas Island is the perfect example of world-class entertainment in the Middle East. At Yas Links, Golf a Par 3 course among local bird and marine wildlife. Tour the Yas Marina Circuit, one of the most technologically advanced Formula 1 circuits. Enjoy the thrills at Ferrari World, the world's largest indoor theme park that celebrates the Ferrari with rides, simulations, shopping, shows and events – and the fastest roller coaster on Earth!
6. Shop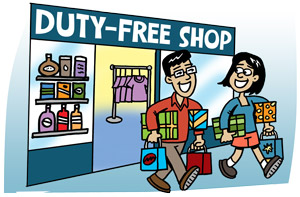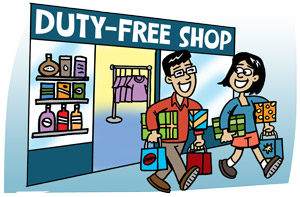 Terminals 1 and 3 are home to endless shopping opportunities, from Middle Eastern and international boutiques, to massive Duty Free shopping areas. High-end highlights include Mont Blanc, Rolex, Burberry, Bulgari, and Emporio Armani. Or, take part in a popular Middle Eastern tradition – the Big Ticket Raffle. Buy a ticket for a chance to win significant cash or even a fancy car (numerous locations).
7. Stay connected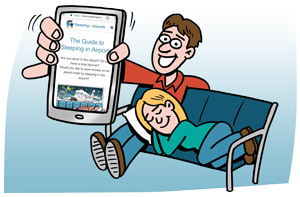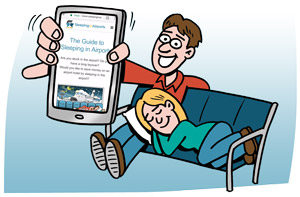 Free WiFi is available throughout the airport, so you can catch up on work or connect with family and friends on your social media networks. If you don't have a mobile device, there are free computer kiosks in each terminal. The airport lounges generally have printing and faxing capabilities, too.
8. Relax in a spa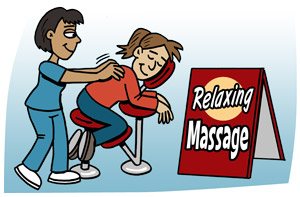 TOSA Spa offers manicures, pedicures, express foot and back treatments, and full body massages in two locations (Terminal 1 and Skypark Plaza – not all services are available at both). Male and female treatments are conducted in separate spaces. The Six Senses Spas offer luxurious treatments to members and guests of Etihad Diamond First and Pearl Business Class lounges (Terminals 1 and 3).
9. Sleep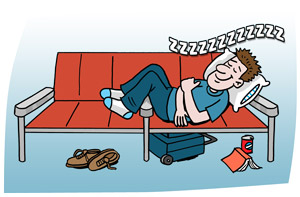 Abu Dhabi is often the middle point between two or more long-haul flights, so your time zones might be a bit off. Take advantage of a long layover and catch up on some sleep. There is a hotel opposite Terminal 1 and 3. See our Abu Dhabi Airport Guide for more details.  If you are trying to rest in the terminals themselves, many travellers warn that it can get quite loud and cold, so be sure your ear plugs and extra sweater make it into your carry-on bag.
These are just a few things to do on a layover at Abu Dhabi Airport. Visit our Abu Dhabi Airport Guide for more information about more services and facilities available, such as food, WiFi, mobile charging, luggage storage, nearby airport hotels, and much more.