Got a long layover at Brussels Charleroi Airport? The secondary airport serving the greater Brussels region doesn't have a lot of amenities, but you can make the most of your layover with these 6 things to do at Brussels Charleroi Airport.
1. Get a bite to eat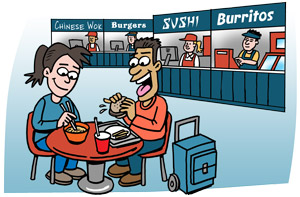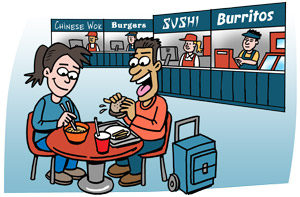 A bite to eat is always a smart way to start a layover, but don't expect many options here. A handful of cafes serve up sandwiches, baked goods, coffee, and alcoholic beverages. Take it as your opportunity to enjoy classic Belgian fare like waffles and chocolate, then sample a few locally-made brews. Bar Leffe is definitely the most popular place for a good pour.
2. Hang out in a lounge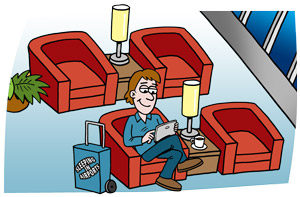 Two lounges are open to all travellers, no matter your airline or flight class. That means Economy Class travellers can simply pay to enter and take advantage of food, drinks, and WiFi, all in a comfortable setting. Pre-book your visit online or use a lounge membership program to gain entry. Details and locations are listed in our Brussels Charleroi Airport Guide.

3. Check out the shops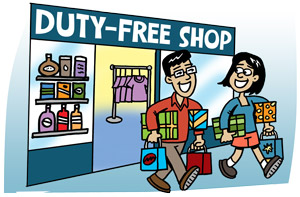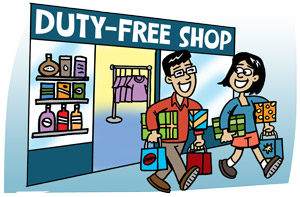 The shopping here is quite limited, but it should cover any airport needs. Four shops offer books and magazines, last-minute items and electronics, and local snacks and souvenirs. A couple Duty Free areas are available.
4. Go sightseeing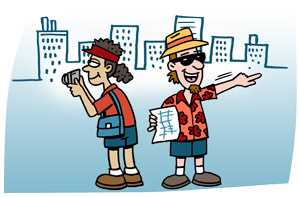 If you've got a very long layover, your best option is probably to head out for some exploring. Unfortunately, the bustling city of Brussels is quite far, so depending on your goals, you'll want at least 9 hours before that next flight to make a trip to Brussels worth it.
The public Brussels City Shuttle is the easiest way downtown, but it can take about 1.5-2 hours one-way. You can hire a taxi, but the 1-hour drive might be a little pricey.
Still, if you make it into Brussels, you won't be disappointed! Start in the Grand Place, the historic and political center of the city, known for its guildhouses and medieval architecture. The St. Michael and St. Gudula Cathedral is a must-see and the Town Hall offers frequent public events. Swing by the Atomium, the popular symbol of the 1958 World's Fair. Tour one of the buildings that houses the European Parliament. Explore world-class museums like the Mont des Arts, the Musical Instruments Museum, and House of European History. Swing by Cantillon Brewery for classic Belgian brews.
If you prefer to stay close to the airport, head into the nearby town of Charleroi. The Photography Museum, European Flight Simulator, and Airspace Indoor Skydiving are fun options to pass the time.
However you spend the time away from the airport, arrive back early enough to clear Security and make your next flight!
5. WiFi
Pass the time easily with free, unlimited WiFi.
6. Sleep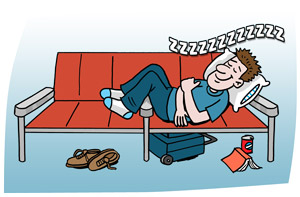 If you're just plain exhausted, you can certainly catch up on sleep, but don't expect too many comfortable spots. The seating is quite limited. Sleeping on the ground is fine as long as you have an extra layer or sleep mat to cushion the cold floor. Still, it seems to quiet down, especially overnight. Airport sleeping not your thing? Several hotels are located within a 10-minute drive of the airport, though most do charge a fee for shuttle pick-up. See our Brussels Charleroi Airport Guide for details.
These are just a few things to do on a layover at Brussels Charleroi Airport. Visit our Brussels Charleroi Airport Guide for more information about more services and facilities available, such as food, WiFi, mobile charging, luggage storage, nearby airport hotels, and much more.