If you have found yourself with a layover at Chicago O'Hare Airport, you may now be wondering what to do with your time….besides sleep!  The airport is pretty old, so don't expect anything too modern or fancy, but do expect a lot of travellers coming and going, no matter the time of day (or night).  Like most airports in the U.S., amenities and facilities are fairly basic, so your situation could be rough-going for the long-term layover.
Here are 10 things to do on a layover at Chicago O'Hare Airport:
1. Eat like a local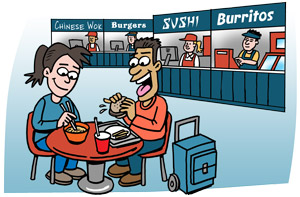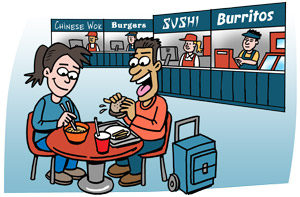 Chicago is known for its international dining scene, and that extends to its airport. Dining options range from grab-and-go to full-service, and there's something around practically every corner, so you're sure to find something to enjoy. Try some local specialties at the Chicago Style Hot Dogs outposts, Reggio's Chicago Style Pizzerias, and Garrett Popcorn Shops. Tortas Frontera by Rick Bayless is a popular celebrity chef restaurant with 3 locations. There are a few concessions in each terminal that stay open 24-hours.
2. Relax in an airport lounge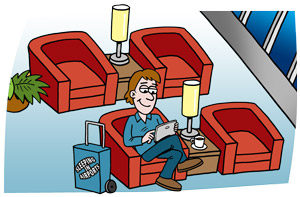 Wish you could spend your layover hanging out in an airport lounge? You can! Many of the lounges allow travellers, regardless of airline or service class flown, to enter for a fee. Relax in comfort, eat some tasty food, and enjoy the relative quiet. To gain entry, pay at the door, buy a single-use pass online or use your lounge membership program. Locations and details are available in our Chicago O'Hare Airport Guide.
3. Go shopping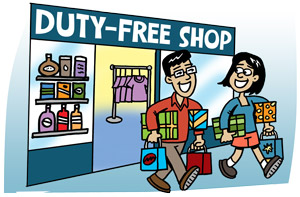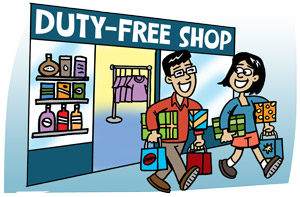 A large international airport usually means plenty of shopping opportunities, and that holds true here. You'll find plenty well-known airport shops selling sunglasses, books and news, last-minute necessities, jewelry, and technology, plus Duty-Free and some boutiques. Local stores with airport outposts include two Field Museum Stores and three Vosges Haut-Chocolats.
4. Browse the art
Despite its old bones, O'Hare does a good job of displaying unique public art throughout the airport. Find sculptures, murals, paintings, and more. The most popular spot is the oft-Instagrammed neon tunnel, titled "The Sky's the Limit", connecting Concourses B and C.
5. Hit the gym and freshen up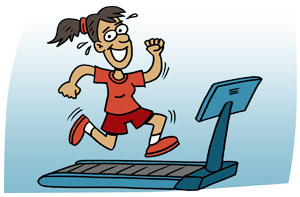 After all that travel, get your blood pumping or opt for a detoxifying sauna. Travellers can pay to enter the Hilton Athletic Club, located in the Hilton Hotel outside Terminal 2. Facilities include gym equipment, lap pool, sauna, Jacuzzi, and full-service locker rooms. Even if you just want to take a shower and freshen up, the fee is probably worth it.
6. Enjoy a spa treatment
Terminal Gateway Spa has three locations that offer mani/pedis, facials, massage treatments and more. XpresSpa also provides speedier beauty services.
7. Yoga
Need to stretch out after that last flight? Get your downward dog on and find your zen in the Yoga Room located in the Terminal 3 Rotunda, Mezzanine. TVs provide yoga poses if you need some prompting. Open daily, 6:00AM – 10:00PM.
8. Go sightseeing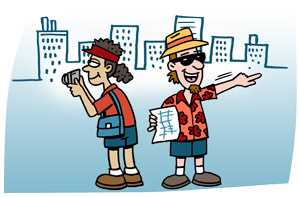 Travelling light and got a really long layover? One way to spend a long layover is to check out Chicago – though with transit times to and from the city, you'll probably want at least 8 hours between flights if you're venturing out. The L train's Blue Line will have you in the heart of Chicago in about 45 minutes. Taxis are available too, but traffic is notoriously bad, so consider your timing before shelling out for a cab.
Be warned that there are no airport luggage storage options, so plan ahead and pack lightly if you want to venture away from the airport.
Once you're in the Loop, as the city center is known, here are a few activities within walking distance:
Stroll to nearby world-class museums, including the Field Music, the Art Institute of Chicago, and the Shedd Aquarium.
Stop for a picture at the popular Bean sculpture in Millennium Park – you'll know it when you see it.
Take in the views from the SkyDeck at the top of the Willis Tower (formerly and better known as the Sears Tower).
Join a Chicago River boat cruise for fascinating stories and amazing photo-ops of the world-class architecture that makes up the Chicago skyline.
Sports fans will love touring Wrigley Field. The iconic home of the Chicago Cubs is located a bit uptown from the Loop, in Wrigleyville.
There's plenty to do in Chicago, so be sure to watch the time! Get back to the airport with enough time to process Security and make your next flight.
9. Get online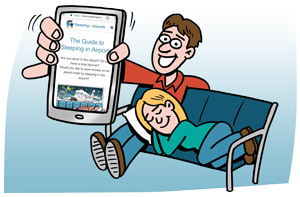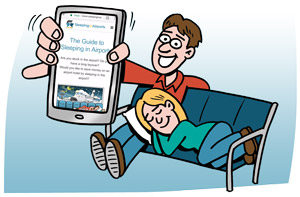 Stay connected to friends and family, update your social media accounts or surf the internet courtesy of the airport's free WiFi. You'll want to use your time wisely though, as there is currently a 30 minute time limit restriction. Boo! There are options to upgrade in hourly, daily, or monthly increments.
10. Catch up on your sleep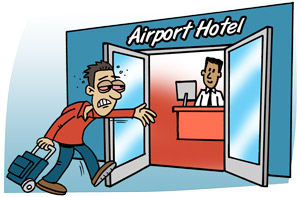 Should you opt to catch some Z's during your layover at O'Hare airport, you certainly won't be the only one. In general, there's not a lot of sleep-friendly benches or chairs. A couple exceptions: there are S-curved couches just inside Security in Concourse K, as well as in the hallway connecting Concourses K and H, near Gate K6. The airport does provide cots and toiletry kits to unlucky travellers who have cancelled or significantly delayed flights, likely due to Chicago's extreme winter weather. Rather trade cash for better quality sleep? The Hilton Chicago O'Hare Airport Hotel is located on airport premises, across from Terminal 2, and it's connected via underground walkway and shuttle from Terminal 5. Many other hotels are located within a few minutes' drive of the airport, many offer free shuttle service. See our Chicago O'Hare Airport Guide for hotel details.
These are just a few things to do on a layover at Chicago O'Hare Airport. Visit our Chicago O'Hare Airport Guide for more information about more services and facilities available, such as food, WiFi, mobile charging, luggage storage, nearby airport hotels, and much more.