If you have found yourself with a layover at Johannesburg O.R. Tambo Airport, you may now be wondering what to do with your time….besides sleep! While options are a bit limited, you should be fine for a short visit.
Here are 9 things to do on a layover at Johannesburg O.R. Tambo Airport:
1. Grab a bite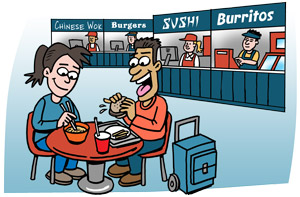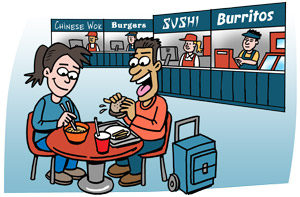 Start your layover with a good meal – choose from a range of eateries and cafes. Sit-down restaurants include traditional pubs, restaurants offering seafood, burgers and steak, and international cuisine like Indian and Italian. Eateries do close by 11:00PM, so plan ahead of stop by Woolworth's on the ground floor.
2. Head to a lounge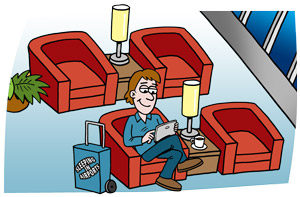 You may plan on eating, drinking, relaxing, and getting online during your layover. Why not make it easy and do it all in one place? A few airport lounges here are available to any traveller, no matter your airline or class flown. For a single fee, you can access food, drinks, steady WiFi, and maybe even shower facilities – all in a calmer place than the main terminals. Simply pre-book your visit online or use your lounge membership program to gain entry. See our Johannesburg Airport Guide for locations and rates.

3. Go shopping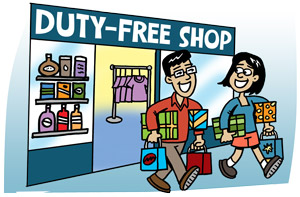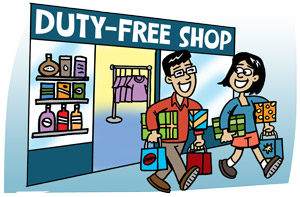 Browsing the more than 3 dozen shops here will definitely knock some time of your layover. Find airport staples, like bookstores, pharmacies, and technology shops. Duty Free areas offer deals on alcohol, makeup, candy, and more. There are plenty of African jewelers and shops that offer great souvenirs, too.
4. Visit the observation decks
Two viewing areas are a quieter place to watch planes coming and going. Each terminal has an observation area.
5. Take a shower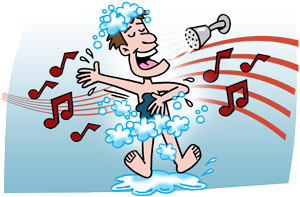 Freshen up and relax your muscles with a hot shower before your next flight. Several pay to enter lounges offer showers.
6. Check out Johannesburg or Sandton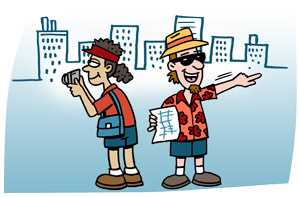 Any more time in an airport might drive you crazy – so head into Johannesburg to do some exploring. You'll want at least 7 hours between flights to make it worth your time. (There is luggage storage in the basement of the International Terminal, if you want to store anything while you're out and about.)
If you want to stick to public transit, you can ride the Gautrain to Sandton, a shopping district known as "Africa's Richest Square Mile". You can spend your time here, or switch to a train line that connects to downtown Johannesburg. The full airport-Sandtown-downtown Johannesburg ride takes about 50 minutes, one way.
Rather get to Johannesburg quickly? Taxis will be your best bet – the higher cost is probably worth your precious time!
Once downtown, get started at Constitution Hill, a former prison that today describes the tumultuous history of the 20th century here. The Apartheid Museum is another must-see, though it is south of the city center. Visit the hipster-feeling Maboneng neighborhood – a successful example of urban renewal. Johannesburg Botanical Gardens and Delta Park are good respites from the city. Top shopping happens at Neighbourgoods Market and the Mall at Rosebank.
Don't forget to leave enough time to get back to the airport, grab your bags, and clear Security before that next flight!
7. Get a massage
Letsema, located in Terminal A's mall, offers massage services – perfect for getting those airplane kinks out of your neck in time for the next flight.
8. Get online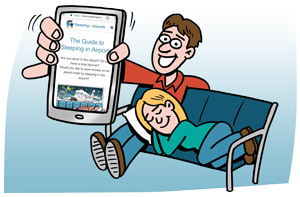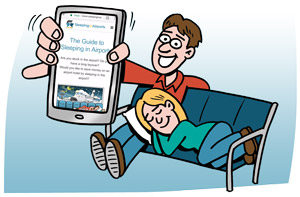 Stay connected to friends and family, update your social media accounts or surf the internet courtesy of the airport's free WiFi.  You'll want to use your time wisely though, as there is currently a 4 hour time limit or 1GB of data restriction. Boo!  To connect, you will have to register with an email address and phone number to access the network.
9. Sleep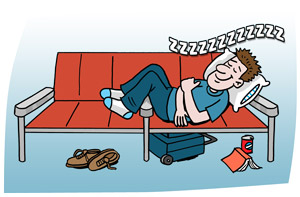 With international flights taking off at all hours of the day and night, you should have no problem catching up on sleep here, thanks to tolerant, friendly staff. In general, there are plenty of seating options, but most chairs have armrests, so you'll need to get creative if you want to spread out comfortably. Floors are not carpeted, so they can be chilly. Travellers report the best spots to sleep in Terminal B – the departure level has some private areas, with padded, armrest-free benches. Also in Terminal B, restaurants that close for the night may have benches left out – grab one if you can! If you're camping out overnight, know that security guards may wake you to check your passport and flight information. If a proper hotel is more your speed, you can head to the transit hotel located inside the International Terminal – rooms available for overnight or day stays. A few hotels are also located on airport premises, within walking distance. See our Johannesburg Airport Guide for locations.
These are just a few things to do on a layover at Johannesburg Airport. Visit our Johannesburg Airport Guide for more information about more services and facilities available, such as food, WiFi, mobile charging, luggage storage, nearby airport hotels, and much more.