London Gatwick tends to be overshadowed by the larger and flashier Heathrow Airport. But this major transport hub is convenient if you travel to and from south London.
Regarding layovers, facilities and things to do are standard fare for the most part. There is enough to keep you busy, but probably nothing truly unique to make your experience particularly memorable. Whether you want to stay in the terminal or venture out for a sightseeing trip, here are seven things to do on a layover at London Gatwick Airport.
1. Eat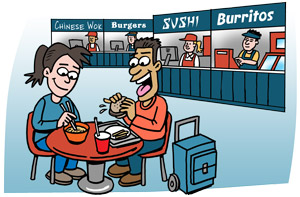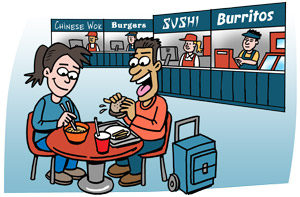 You've got a decent selection of cafes and restaurants here, so why not start your layover with a good meal? Leisurely sit-down spots include Wagamama, Nicholas Culpeper Pub & Dining, two Weatherspoon pubs, and several areas by celeb chef Jamie Oliver. Well-known chains include Costa, Nando's, Caffe Nero, Yo! Sushi, and Starbucks. Some options stay open 24 hours, primarily cafes and to-go kiosks. An M&S Simply Foods is located pre-security if you want to browse a grocery store for snacks.
2. Lounge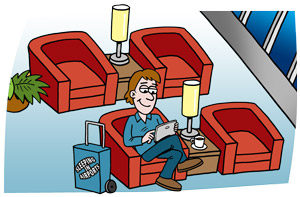 Seeking a quieter environment during your layover? An airport lounge might be just what you need. A few lounges here provide all travellers access, regardless of airline or class. For a single fee, you'll get food, drinks, WiFi, and a quiet ambiance. (One lounge even has shower facilities for freshening up!) Pre-book a lounge pass online or use your lounge membership program to gain entry. See our London Gatwick Airport Guide for locations and details.
3. Shop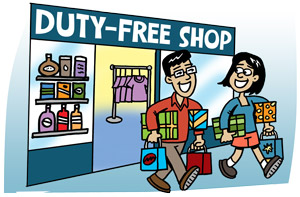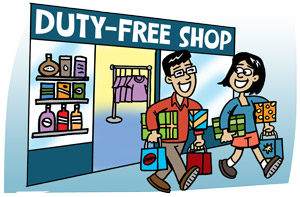 You can take some time to browse the two dozen or so shops, including a range of airport staples and international boutiques. Well-known London brands like Harrods and Hamleys have outposts here. We also like Superdry, Fatface, and Snow + Rock for UK brands. Pick up a book to read on the plane, browse for souvenirs, or try out makeup, candy, and whiskeys in the Duty-Free. A few shops stay open 24 hours, including most Duty-Free areas.
4. Stroll the trails
A national bike path follows around the airport, leading towards a wooded suburban area – perfect for getting some fresh air without getting too far.
5. Sightseeing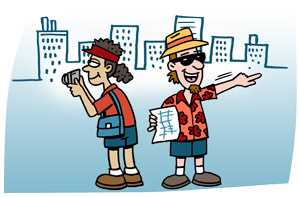 Gatwick Airport is located about a one-hour drive directly south of London. If you're itching for fresh air and have at least eight hours until your next flight, explore this world-class city!
Check anything you don't want to carry along at luggage storage, available at both terminals. The most convenient and affordable way to reach London is via the London Gatwick Express train, which departs from the South Terminal's railway station. Trains leave every 15 minutes, and you'll reach London's Victoria Station in about 35 minutes. Buses and taxis are also available, though you'll spend significantly more time or money using these options.
Once downtown, go exploring! London has endless sites, so pick just one or two to hone in on for your short visit. Go shopping along Oxford Street, stroll through Covent Garden, or browse world-class museums. Ride the London Eye for 360-degree town views, then walk across Millennium Bridge towards St. Paul's Cathedral. Stop by Westminster Abbey for a brief peek into England's long history.
If you want to exit the airport but don't want to venture into London, visit the nearby Gatwick Aviation Museum, tour the Leith Hill Tower in Surrey, or take the family to the British Wildlife Centre to get up close to local wildlife.
However you spend time away from the airport, you don't want to miss that next flight! Leave plenty of time to return to Gatwick Airport, grab your bags, and process through Security.
6. WiFi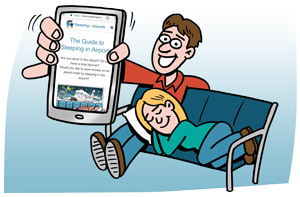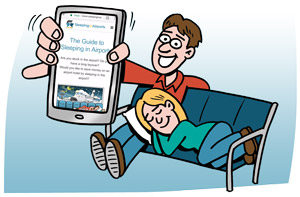 Stay connected to friends and family, update your social media accounts or surf the internet using the airport's free WiFi. The free WiFi is available at speeds of up to 50mbps. If faster service is required, download the airport app and enjoy speed (free) of 100mbps. See our London Gatwick Airport Guide for more details.
7. Sleep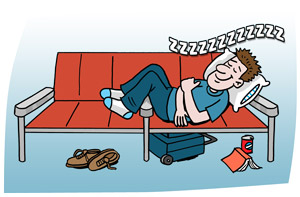 If you're in need of sleep, feel free to catch up here – you likely won't have any problems from the staff. In terms of the best sleep spots? Pre-Security, try your luck at the armchairs and soft benches (no armrests!) in the South Terminal. In the North Terminal, look for comfortable seats near the coffee shop on the lower level. If you're camping out inside Security, look for the rare benches with no armrests. Wherever you land, plan for bright lights, noise, and chilly temps – plan accordingly. If your sleep is priceless, you're spoiled for hotel options here. Two hotels are inside the airport: Bloc Gatwick is a budget hotel in the South Terminal and YOTELair rents budget rooms on a room/day rate – minimum 4-hour blocks. Several other hotels are located directly on the premises. See our London Gatwick Airport Guide for locations and details.
These are just a few things to do on a layover at London Gatwick Airport. Visit our London Gatwick Airport Guide for more information about services and facilities, such as food, WiFi, mobile charging, luggage storage, nearby airport hotels, and much more.