A layover in an unfamiliar airport doesn't have to be a waste of time, especially if it's San Francisco Airport. Voted a top 10 airport in North America in 2017, travellers enjoy the terminals' ease and the solid options for eating and shopping. Whether you've got a quick stop or a long time to kill, here are 12 things to do on a layover at San Francisco Airport.
1. Enjoy a meal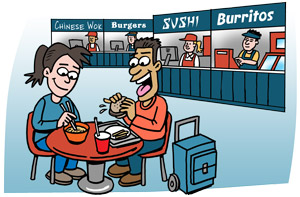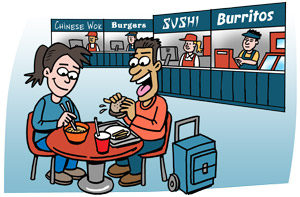 Start your layover with a meal – it will feel less like a layover chore and more like a fun way to sample some good eats! You could even turn your layover into a mini food tour. The airport has a great range of to-go kiosks, delis, cafes, and sit-down restaurants. Locals particularly like Andale Mexican, Dogpatch Bakehouse, and Roasting Plant Coffee. For a leisurely sit down, check out Emporio Rulli Gran Caffe, Lark Creek Grill, and SF Uncork'd. Popular chains include Starbucks, Peet's Coffee & Tea, Pinkberry, and Burger King. A couple cafes stay open 24-hours, one in Terminal 1 and the other in the International Terminal, both pre-Security.
2. Relax in a lounge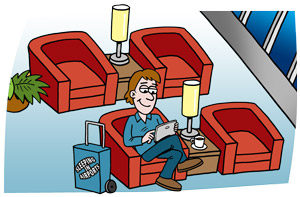 For all-inclusive access to unlimited food and drinks, WiFi, news and TV, comfortable seating, head to one several airport lounges. A few offer access to any traveller, so you don't have to fly a specific airline or First or Business Class to get in. Simply pre-book your visit online or use your lounge membership program to gain entry. Other lounges cater exclusively to travellers flying Delta, United, and American. Details are available in our San Francisco Airport Guide.

3. Shop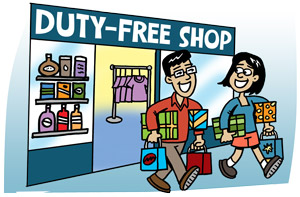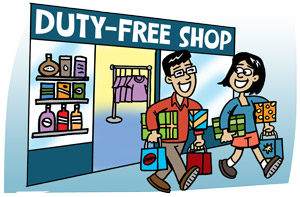 With more than 5 dozen shops, both window shoppers and serious spenders can pass the time easily! You'll find a wide range of shops, from convenience stores and technology shops to local booksellers and high-end boutiques. There are several locally-owned shops, too, like Marilla, which offers gourmet food and wine (great souvenirs), San Franpsycho for community-minded clothing, and the SFMOMA Museum Store affiliated with the San Francisco Museum of Modern Art.
4. Take a shower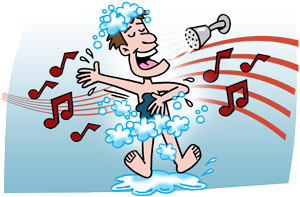 Wanna freshen up after that last flight? Head to Freshen Up (International Terminal, pre-Security) to use the shower facilities. For $25, you get a 30-minute shower session, plus towels, toiletries, shower shoes, and even a hairdryer. Discounts for military. If you're flying American or Delta, consider buying a pass into their lounges, which are equipped with shower facilities. See our San Francisco Airport Guide for details.
5. Visit the spa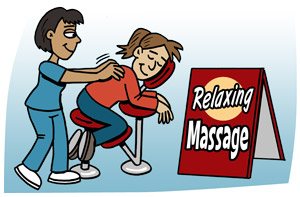 In need of some pampering? Treat yourself to a manicure, pedicure, facial, massage, or other relaxation treatment. XpresSpa has three locations: Terminal 2, inside Security, D area, Terminal 3, inside Security, near Gate 60 and International Terminal, inside Security, near Gate 100.
6. Do yoga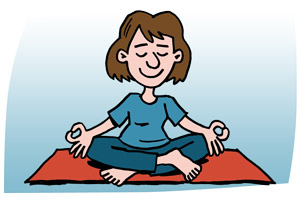 Whether you're a true yogi or just in need of some full-body stretches, check out the airport yoga studios, equipped with free-to-use mats. Two locations: Terminal 2, inside Security, D area, and Terminal 3, inside Security, near Gate 69. Open 24-hours.
7. Pet a pup
The airport's Wag Brigade is a group of 20+ trained dogs who stroll the airport (with their guardians) to help de-stress travellers. You'll know them thanks to their vests that say "Pet me!" – because they're dogs!
8. View the art
The airport has many permanent and rotating art exhibits, so see how many you can spot in each terminal. The airport website shows what's on view while you're there.
9. Pick up some local history
The Aviation Museum serves up local history around private and commercial flying in the Bay Area, perfect for aviation buffs. It's also just a nice break from the typical airport vibe. Location: International Terminal, pre-Security. Open daily, 10:30AM – 4:30PM.
10. Go sightseeing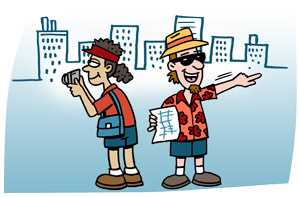 If your long layover feels a little (or a lot) too long to stay inside the airport, public transit makes it easy to reach downtown San Francisco for some exploring. As long as you have at least 7 hours before your next flight, we think a San Francisco adventure is the best way to pass your layover.
Hop on BART (Bay Area Rapid Transit), which departs from the airport station every 10-15 minutes and has you downtown in about 30 minutes. You could opt for a taxi, but these are pricier and can take even longer thanks to notorious Bay Area traffic.
For a whistle-stop tour, swing by Golden Gate Bridge for an iconic photo, walk or ride down Lombard Street, the crookedest street in the world, ride a cable car from Ghirardelli Square, and eye the seals at Fisherman's Wharf – you may even see Alcatraz Island on a clear day. Prefer wandering a neighborhood or two? The Mission has plenty of cafes, eateries, and bars, and Lower Haight is within walking distance of the famous Victorian homes known as the Painted Ladies, plus the 1960s hotspot of Haight-Ashbury. For world-class museums, check out the San Francisco Museum of Modern Art (SFMOMA), the Legion of Honor, and the Conservatory of Flowers at Golden Gate Park.  Visit Tripadvisor for more Things to Do in San Francisco.
Keep your eye on the time so you don't miss your next flight! Leave plenty of time to make it back to the airport and clear security.
11. WiFi
Spend your layover catching up on social media thanks to free, unlimited WiFi.
12. Sleep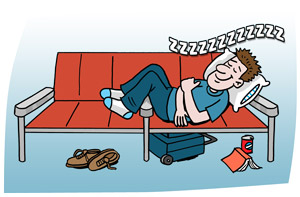 Just want to get some sleep? While you shouldn't have any problems from airport staff, you may have a tough time finding a decent sleep spot. Seating varies depending on your terminal, but if you're lucky, grab the new padded benches that are scattered throughout. Try moving some furniture into a makeshift bed, or plan to sleep directly on the floor. Noise and bright lights are frequent complaints, so do bring eyeshades and earplugs to cope. If you prefer a hotel, check out the 3 nap rooms available on an hourly basis at Freshen Up, located in the pre-Secure zone of the International Terminal. Otherwise, several hotels are located within a 5-minute drive of the airport, and most offer frequent free shuttles. See our San Francisco Airport Guide for details and locations.
These are just a few things to do on a layover at San Francisco Airport. Visit our San Francisco Airport Guide for more information about more services and facilities available, such as food, WiFi, mobile charging, luggage storage, nearby airport hotels, and much more.