A long layover doesn't mean you have to stay put, bored and frustrated, wandering around aimlessly while you await that next flight. Instead, make the most of your time with these 7 things to do on a layover at Sydney Airport.
1. Enjoy a meal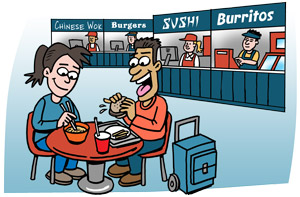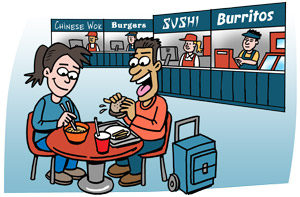 More than four dozen eateries here ensure even picky travellers can find something to eat. Choose from a range of cuisine, including Japanese and sushi, Italian, Chinese, Mediterranean, delis, Mexican, burgers and bar food, and healthy options. For a pint or two, check out Beer DeLuxe, Heineken House, and Coopers Alehouse. International options include Krispy Kreme, Gloria Jeans, McDonald's, Starbucks, Subway, and Yo! Sushi. Unfortunately, no eateries are open 24-hours, so stock up if you're staying late.
2. Lounge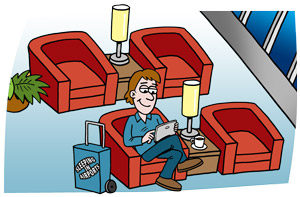 Airport lounges are a good way to pass time, especially if you want to relax or work in a quiet environment. Any traveller, no matter airline or flight class, can pay to enter several airport lounges here. For a single fee, you get food and drinks, WiFi, and TV and news in a comfortable lounge. Most lounges here also have shower facilities for freshening up. Pre-book online or use your lounge membership program to gain entry. See our Sydney Airport Guide for details and locations.

3. Shop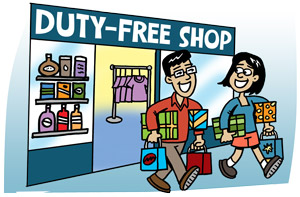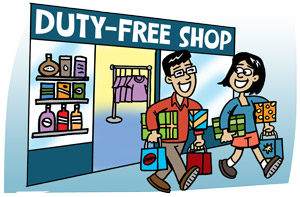 With more than 30 shops in each of the terminals, you can kill significant time window shopping or doing serious damage to your credit card. You'll find all the airport staples like convenience shops, Duty Free areas, and stores selling books, technology, perfumes, and sunglasses. Plenty of international brands are here, too, plus Australian brands like UGG, Toscow, and Rip Curl.
4. Freshen up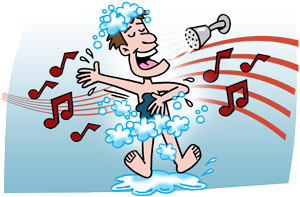 Free shower facilities make it easy to freshen up between flights. Do bring toiletries and a towel, or go without. Locations: Terminal 1, pre-Security near check-in counters A and K, and inside Security at Gates 24, 31, and 51. Showers are also available in most of the pay-to-enter lounges. See our Sydney Airport Guide for details.
5. Go sightseeing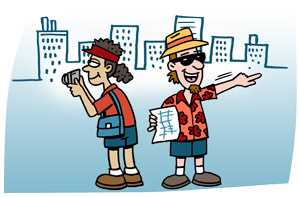 If one more minute in an airport is too much to handle, why not head out for some exploring? The airport is located just a short distance south of the Sydney city center, so if you've got at least 7 hours between flights, you could pop out for some fresh air and city adventure.
Save time by opting for a taxi from the airport, which has you downtown in 20-30 minutes. To save on cash, opt for local trains or bus route 400, but these will take closer to an hour.
In the city center, Sydney is yours to explore by foot. Stroll to the Sydney Opera House and the Sydney Harbour Bridge for quintessential photo ops. Stroll through the Royal Botanic Gardens or pop into the nearby Museum of Sydney for history or the Art Gallery of New South Wales. For panoramic views, head to the top of the Sydney Tower Eye. Less central but worth the views, head east and walk along the iconic Bondi to Coogee Beach Coastal Walk, and take a dip in the waters, if you dare.
However you spend your layover, leave plenty of time to get back to the airport and clear Security for that next flight.
6. WiFi
Hop online thanks to free and unlimited airport WiFi.
7. Sleep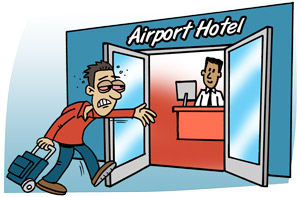 Spend your layover getting some shuteye before your next flight. Daytime sleepers should have no problem resting, but overnight campers will likely need to head to the International Terminal's designated waiting area. Most seating unfortunately has armrests, and the floor is marble, so it is cold and uncomfortable. Do bring along an extra layer or two and earplugs or headphones to cope with the chilly temps and noise. Prefer a hotel? Two hotels are located at the airport, one just opposite the International Terminal, and a new hotel located near the Domestic Terminals 2 and 3. Other hotels are located within short walking distance. See our Sydney Airport Guide for details.
These are just a few things to do on a layover at Sydney Airport. Visit our Sydney Airport Guide for more information about more services and facilities available, such as food, WiFi, mobile charging, luggage storage, nearby airport hotels, and much more.