Here are 7 things to do on a layover at Washington Reagan Airport.
1. Eat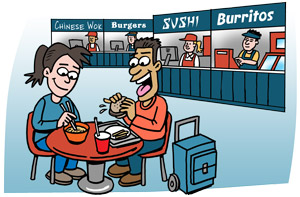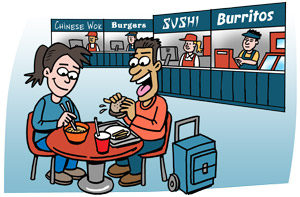 Grab a bite to eat on your layover. Despite the small size, this airport offers a decent selection of food. You'll find must-have options like Starbucks, Dunkin Donuts, and Chick-Fil-A, plus delis, sushi, great burgers, Mexican, and Italian. Outposts of local chains including Lebanese Taverna, Taylor Gourmet, and the well-known Ben's Chili Bowl are also available.
2. Shop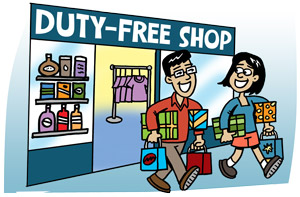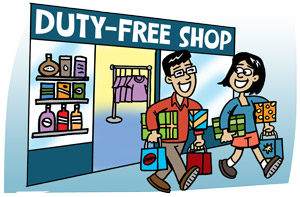 Even if you're not the shopping type, sometimes it's the easiest way to pass time on your layover. You won't find too many stores here, so you can easily browse them all – from bookstores and newsstands to souvenir shops and boutiques from Vineyard Vines, Brighton, and Brooks Brothers. The Smithsonian Store is a great stop for unique souvenirs. Note that most shops are located pre-Security.

3. Spa
In need of some pampering and relaxation? Head to the XpresSpa pre-Security to get beauty services like facials, manicures, and pedicures or opt for a massage.
4. Browse the art
The airport has a art program, with exhibits located throughout the airport. See how many you can spot. If you're lucky, a live musician or two may be playing during your layover.
5. Go sightseeing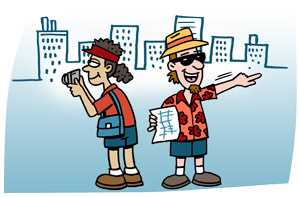 The big upside to this airport is its location. The airport is located in Crystal City, Virginia, just 4 miles south of the National Mall. Since the airport has a station on the DC Metro, you can easily ride the train into the city for some sightseeing! You'll want at least 5 hours between flights if you want to pop over to the Mall for some quick sightseeing, and more if you want to tour any museums.
Your best and fastest bet is likely the Metrorail, the area subway system. The airport is located on the Blue and Yellow lines. Hop on the Yellow line for a cheap ride into the heart of DC. Exit at the National Archives station and you'll be a stone's throw from the Capitol, the Newseum, and many Smithsonian museums (which are free to enter!). A bit farther north of the Washington Monument is the White House – swing by for a quick picture! Explore popular neighborhoods like Dupont Circle, U Street, and Adams Morgan.
For a different layover experience, ride the Yellow and Blue lines a few stops south to Braddock Street and you'll wind up in Old Town Alexandria where you can stroll along brick streets past 18th-century architecture.
Be sure to head back to the airport with plenty of time to get through Security for your next flight.
6. WiFi
Stay connected to friends and family, update your social media accounts or surf the internet courtesy of the airport's free WiFi. You'll need to enter your email address and postal/zip code to log in; international visitors can simply type "YES" instead of a postal/zip code.
7. Sleep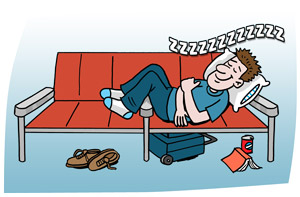 A long day of flying means that layovers can be the perfect time to catch up on sleep. You shouldn't have any problems getting a nap in here, but do plan on bench seats that have armrests. Otherwise, spreading out on the floor is probably your next best option. This airport primarily serves domestic destinations, so you won't see too many folks through the night. If you are camping out overnight, know that Security closes by 11:00PM, so if you're not inside Security by then, you'll have to sleep Landside. Some travellers comment on homeless people staying in the pre-Security terminal overnight. Wherever you are, automated messages blare every 30 minutes, so plan on earplugs. Extra layers will help you cope with the chilly temps. Rather splurge for a real hotel room? There are a few within just minutes of the airport, including free shuttle service. Details are available in our Washington Reagan Airport Guide.
These are just a few things to do on a layover at Washington Reagan Airport. Visit our Washington Reagan Airport Guide for more information about more services and facilities available, such as food, WiFi, mobile charging, luggage storage, nearby airport hotels, and much more.