The smaller of two airports serving Moscow, a layover at Domodedovo Airport doesn't have to be a second thought. Instead, make the most of your time here with these seven things to do on a layover at Moscow Domodedovo Airport.
1. Enjoy a meal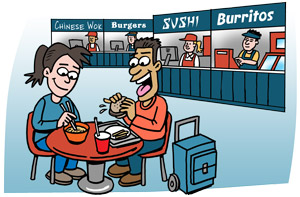 Start your layover with a meal from the 30+ dining options. Sit-down bars and restaurants offer Russian, American, Irish, Italian, Austrian and German cuisine, and many pour a decent pint. Cafes are available for to-go coffee or quick-service sandwiches and salads.
International chains include Spaten Brasserie, Subway, Burger King, Cinnabon, and KFC. Many eateries stay open 24 hours.
2. Relax in a lounge
Sometimes, an airport lounge is just what you need during a long layover: a one-stop-shop offering food and drinks, WiFi, news and TVs, and comfortable seating for working or relaxing, all for a single entry fee. You don't even have to be a Business or First Class flyer to get into the airport lounges here – simply pre-book a visit or use your lounge membership program to gain entry. Locations are available in our Moscow Domodedovo Airport Guide.
3. Shop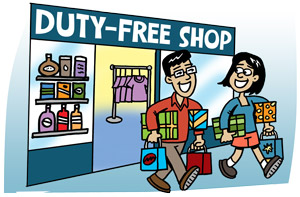 Kill some serious time by browsing the shops here, which total more than three dozen. You'll find all the usual airport shops like convenience stores, book- and newsstands, and shops selling technology and travel goods. This airport has more than its fair share of Duty-Free areas, so you can stock up on discounted alcohol, perfume, cosmetics, and more. Several well-known brands have shops here, including Samsonite, Frey Willie, and Chanel.
4. Take a shower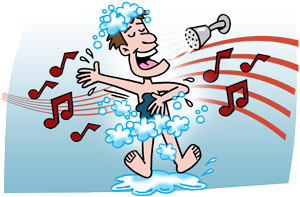 A shower is always a welcome treat after a long flight!
Freshen up in the airport's shower facilities. For 350 rubles, you get shower access, a towel, disposable slippers, and a toiletry kit. Hairdryers are an additional 50 rubles. Located in the International Arrivals area, open daily from 3:00 a.m. – 1:00 a.m. A pay-to-use lounge also has shower facilities.
5. Go sightseeing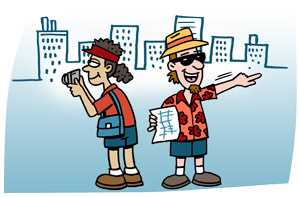 Rather skip your next flight than hang out in the airport for one second longer? We have a better suggestion – head into the city to explore! Public transit makes it easy to get into Moscow, but it does take time, so we only recommend this option for adventurous travellers with layovers of at least 8 hours.
First up – store any luggage you don't want to carry along at the storage in the Domestic Arrivals area or lockers in the International Arrivals area. Then, stroll to the airport train station and hop on the non-stop Aeroexpress- its frequent departures take you to Paveletsky Station in 45 minutes. From there, you can explore by foot or switch to Metro lines 2 and 5. The Metro stations are often a destination in their own right! (Buses and taxis are also available from the airport, though these usually must contend with heavy traffic.)
In Moscow, tour the iconic St. Basil Cathedral and the Kremlin from Red Square. Check out Russian history at the State Historical Museum, or get your art fix at the Pushkin State Museum of Fine Arts and the Kremlin's Armoury. Dance and theatre buffs will love visiting the Bolshoi Theatre, whether for a performance at night or a daytime tour – though plan ahead as these sell out. If it's not too cold, head to the Moscow Hermitage Garden or Gorky Park for some fresh air and green space.
Leave the city with plenty of time to return to the airport, grab your bags, and process through Security for that next flight.
6. WiFi
Free WiFi is accessible throughout the airport. Desktop computers, printing, scanning, etc., are also available for a fee.
7. Sleep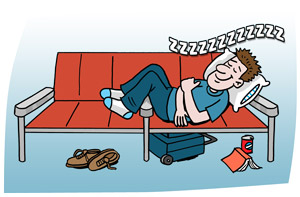 This airport has plentiful seating, but most seats are equipped with armrests. In the past, travellers could camp out overnight, knowing security guards may wake them to check passports and tickets. Thanks to the 2018 World Cup, the airport had a "good behaviour" policy, which included fines for travellers of 100-500 rubles for "offences" such as sleeping in the airport. We're unsure if this policy is still in effect, but be aware. So, if you need some sleep during your layover, we recommend heading to the 24-hour Airhotel, a 3-minute walk from the terminal, or opting for the free shuttle services to two more nearby hotels. Locations are available in our Moscow Domodedovo Airport Guide.
These are just a few things to do on a layover at Moscow Domodedovo Airport. Visit our Moscow Domodedovo Airport Guide for more information about the services and facilities available, such as food, WiFi, mobile charging, luggage storage, nearby airport hotels, and much more.