Most travellers spend their time researching their next vacation, not the airport where they'll be killing time until the next flight. If you're stuck in Oslo Airport, we've got you covered! This sleek, modern airport makes for a pleasant stay, especially when you're prepared with these 7 things to do on a layover at Oslo Gardermoen Airport.
1. Enjoy a meal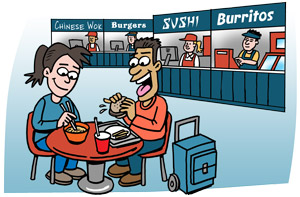 Grab a bite to eat at one of over 30 eateries spread across the airport. The modern Scandinavian design makes a lot of these spots feel a little unique – even the to-go sandwich and coffee kiosks are sleek! Celeb chef Jamie Oliver has a couple options here, and you'll find Norwegian, Italian, seafood, and even sushi. If its design you crave, head to Norgesglasset. Sample the local spirit at the Norwegian Aquavit Bar or try the airport-brewed beer at Humle & Malt. A few options stay open 24-hours.
2. Hang in the lounge
As economy class travellers, we appreciate when airport lounges open their doors to us. Luckily, the OSL-Lounge welcomes anyone willing to pay to enter. Any traveller – no matter your airline or flight class – can take advantage of the all-inclusive environment that is the airport lounge: food, drinks, and WiFi in a comfortable environment. You can pre-book a lounge pass online or pay at the door. See our Oslo Gardermoen Airport Guide for details.

3. Go shopping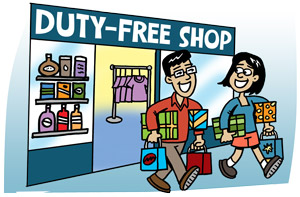 Whether you're looking for a deal or just to pass some time, you've got some good shopping options here. There aren't too many shops, but they are well-curated, with several convenience stores, a few outlets of a local bookstore, pharmacies and technology shops. Local fashion is available at Aera, and Fine Food Salmon House sells ready-to-travel salmon, cheese, and locally-sourced seafood and meat. Ting offers a range of Norwegian and Scandinavian household products.
4. Treat yourself at the salon
For some inter-flight pampering, head to Lakkbar for a 20-minute manicure or pedicure. Cutters also offers no-frills snip-and-style hair service – you won't get a wash and dry or a quick head massage, but you will get a refreshed look! Both are open daily.
5. Go sightseeing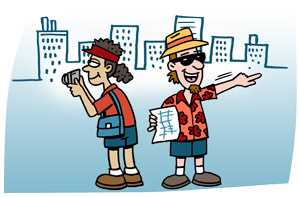 Feeling adventurous? Exit the airport altogether and go sightseeing in Oslo. As long as you have a layover of 6 or more hours, this is a good way to pass the time and fit in some local culture.
Your speediest option is to hop on the Airport Express train (Flytoget), which departs every 10 minutes and has you downtown in 20 minutes, by far the quickest way into the city. Several bus services are available, too, but these take closer to 40 minutes one-way. Taxis are available for direct drop-offs, but they won't save you any time.
The hop-on hop-off Oslo Fjord cruise is a great way to get fresh air and an overview of the city, as you'll float past the city hall, the modern open house, and a medieval castle. Stroll along the new Harbour Promenade, offering city and water views. (If your up for a challenge, dip into the Sorenga Seawater Pool, chilly even in summer, and open year-round!) For some culture and history, head to the Fram Polar Ship Museum, the Kon-Tiki Museum, or the Norwegian Museum of Cultural History. Art buffs will appreciate the outdoor Tjuvholmen Sculpture Park and the National Gallery.
However you spend your time out of the airport, leave plenty of time to make it back for that next flight!
6. WiFi
Free WiFi is available for 2 hours at a time, though you can reconnect for free after your time expires. Paid upgrades are available for higher-speed access.
7. Sleep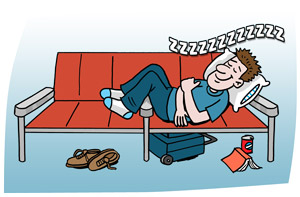 No need to worry about napping here, as staff tolerate sleepers during the day and at night. Thanks to the flight schedule, though, there aren't too many overnight campers. For comfy rest spots, keep your eyes peeled for the few lounge chairs with leg rests, located opposite the Exchange Office in the pre-Security Arrivals area. If you're staying overnight, try to snag a booth or couch inside the restaurants once they close. If a proper hotel is more your style, there are are two located on airport premises, with a covered walkway connecting to them. Other hotels are located within a few minutes' drive, with shuttles available. Locations and details are in our Oslo Gardermoen Airport Guide.
These are just a few things to do on a layover at Oslo Gardermoen Airport. Visit our Oslo Gardermoen Airport Guide for more information about more services and facilities available, such as food, WiFi, mobile charging, luggage storage, nearby airport hotels, and much more.