A layover in an unfamiliar airport doesn't have to be a drag. If you're stuck in the Canadian capital, you can enjoy your time with these 7 things to do on a layover at Ottawa Airport:
1. Grab a meal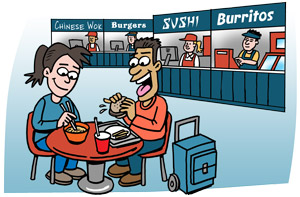 Begin your layover with a meal. The airport offers several dining options, including a few Tim Hortons, a Harvey's, and a Starbucks. D'Arcy McGee's is a traditional Irish pub pouring fresh Guinness and Vino Volo offers an array of wines and small plates. The airport is currently renovating and upgrading concessions. The only 24-hour option is a Tim Hortons, located pre-Security.
2. Lounge
If you're flying with Air Canada or Porter, you can pay to enter those airlines' lounges, even if you're not flying Business or First Class. Airport lounges offer several amenities, like unlimited food and drinks, WiFi, and comfier digs, all for a single fee. Use your lounge membership program or pay at the door. Details available on our Ottawa Airport Guide.

3. Browse the shops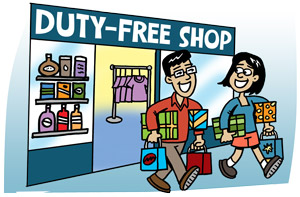 There aren't too many shops here, but they offer everything you need, including convenience shops, technology outlets, bookstores, and Duty Free areas. Pick up unique and local goods at the well-known Hudson's Bay Company Trading Post.
4. Visit the observation deck
Aviation buffs, parents with kids, or anyone just seeking something to watch can head to the Observation Deck to watch planes coming and going. Located pre-Security, Level 3.
5. Go sightseeing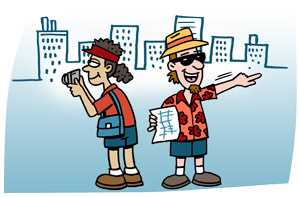 If you can't stand another minute at the airport – or even if you can – why not head out and explore Ottawa? If your layover is at least 7 hours, this is an easy and fun option!
Getting downtown is easy – the OC Transpo bus route 97 connects the airport with downtown's Centreville and south Keys. The ride takes 35-50 minutes, but you can cut that in half by paying for a taxi. Store any luggage at the Baggage Storage Room, located on Level 1 in the Arrivals Hall.
Once downtown, head to Parliament Hill, the seat of Canada's national government. Tour the buildings during the day or simply take in the great architecture and city views. By night, the buildings are often decorated for a fun light show. History buffs will love a visit to the Canadian War Museum, where multimedia exhibits pay tribute to various military situations and traditions. The building itself is impressive in its own right. The National Gallery of Canada and Canadian Museum of Nature are worth visiting. If you just want to stretch your legs and get fresh air, join the locals in a stroll along the Rideau Canal.
However you spend your layover, make it back to the airport with plenty of time for your next flight!
6. WiFi
Hop online thanks to free and unlimited WiFi.
7. Sleep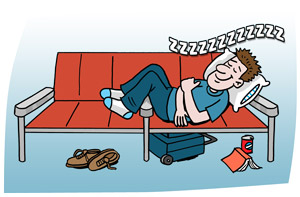 You shouldn't have any problem from airport staff sleeping here, though it can be pretty noisy no matter the time of day. Overnight campers should expect to be relocated to the pre-Security area until the Security checkpoints open in the early morning. If you are stuck pre-Security, try to snag one of the couches by the windows – they are very comfortable, and one traveller even compared them more to mattresses than couches. More inclined to a proper sleeping experience? A few hotels are located within a 4-minute drive from the airport, with free shuttles available. Our Ottawa Airport Guide provides locations and details.
These are just a few things to do on a layover at Ottawa Airport. Visit our Ottawa Airport Guide for more information about more services and facilities available, such as food, WiFi, mobile charging, luggage storage, nearby airport hotels, and much more.