Many regional and longer-haul flights fly through the modern Panama City Airport, leaving many travellers with layovers here. Long layovers can be annoying, frustrating, or just downright boring, but you can avoid all that with these 6 things to do on your layover at Panama City Airport:
1. Get something to eat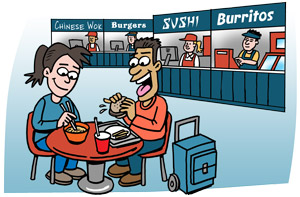 Start your layover with a meal. There are close to 20 eateries here, with several cafes and to-go options. Sit-down restaurants Tierra Firma and Air Margaritaville are good for leisurely dining. International chains include Cinnabon, Subway, Quizno's, and Domino's. Eateries all close by 10:00PM (although they may open 24 hours during high season), so do plan ahead for mid-night snacks if you will be spending the night.
2. Visit the lounge
Airport lounges are a good way to pass some time, especially if you just want to relax or catch up on work. For a single fee, you get food and drinks, WiFi, and TV and news, all in a comfier, quieter lounge. Any traveller, no matter your airline or flight class, can pay to enter the Tocumen Royal Saloon. Copa Airlines flyers or members in a lounge program can also opt into the Copa Club (showers available). See our Panama City Airport Guide for details.

3. Shop til you drop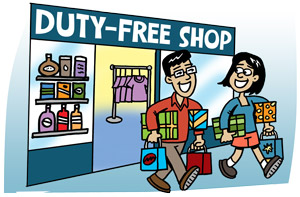 Kill some time by browsing or shopping at the 40+ shops. There are plenty of internationally-known brands, like Burberry, Kate Spade, and Mango, plus many smaller shops selling convenience items, books and news, and souvenirs. Duty Free areas are perfect for discounts on alcohol, makeup, and edible treats. Studio Natural and Celebra Panama offer locally-made goods.
4. Go sightseeing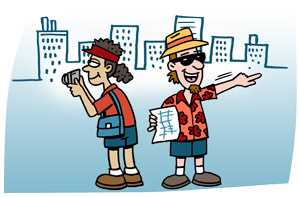 Itching to get out of the airport altogether? We don't blame you! If your layover is at least 7 hours long, you can easily head into Panama City for some sightseeing.
Public bus routes provide frequent, cheap connects to downtown, but will take about 50 minutes to reach the city center. Cut that time in half by opting for a licensed taxi, waiting outside the airport. Travellers have reported a luggage storage area, where you can pay per day.
Once in Panama City, head directly to Casco Viejo, the historic heart of the city. Stroll winding alleys, view well-preserved churches and architecture, pop into souvenir and art shops, and explore numerous restaurants, bars, and rooftop lounges. Contrast this area with the ultra-modern, newly built skyscrapers and international shops along Avenida Balboa, which follows Panama Bay.
If you'd rather see the Panama Canal, your best bet is to join a tour. There are many operators to choose from, and some even pick up at the airport. These can be as short as 3-hours in length, so you may be able to squeeze one in on slightly shorter layovers, but do plan ahead. Tours often stop at the Gatun Lake outdoors area, too.
Whether you spend your layover in the city or exploring nearby nature, leave plenty of time to make that next flight!
5. WiFi
WiFi is free for 30 minutes (as per reader 2019) per device. After that, you'll have to pay for a 24-hour WiFi session.
6. Sleep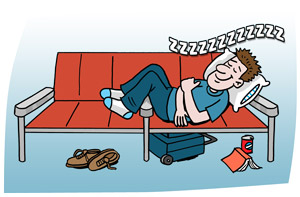 Airport staff are pretty tolerant of daytime nappers and overnight campers, but whether you'll get any decent sleep depends on your tolerance for sleeping on the floor, as pretty much all the seating has armrests. Many reviews report extra-cold air-con so bring a layer or even a sleeping bag if you'll be there for a long time. A few hotels are located within a few minutes' drive of the airport, and most offer free airport shuttles. Our Panama City Airport Guide lists details and locations.
These are just a few things to do on a layover at Panama City Airport. Visit our Panama City Airport Guide for more information about more services and facilities available, such as food, WiFi, mobile charging, luggage storage, nearby airport hotels, and much more.