A lot of us handle an hours-long layover with a bit of disdain, but at Singapore Changi Airport, travellers actually want to spend as much time as possible! Regularly voted the best airport in the world, Singapore Changi Airport is huge and modern.  Each terminal is fitted with top-notch standard airport amenities plus a lot of unique activities, like free movie theatres, breathtaking gardens, and free tours of the city. Enjoy every minute of your time with these 15 things to do on a layover at Singapore Changi Airport:
1. Enjoy a good meal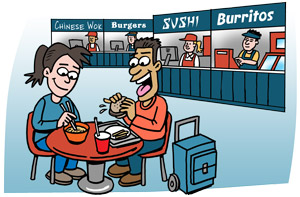 Changi Airport has a wide range of restaurants, eateries, and bars. The several food courts, hosts outposts of many popular Singapore street hawkers; they offer classic Singapore and Chinese fare, plus other cuisines like Indian and Malay. Sit-down restaurants offer a more leisurely option. Pop into the Tiger Den for a refreshing pour of the local Tiger Beer. Western chains include Burger King, KFC, Starbucks, and McDonalds. Many eateries in each terminal are open 24-hours.
2. Hang out in a lounge
Airport lounges provide a slightly more exclusive compared to the hustle-and-bustle of the terminal. The cool thing here is that many airport lounges welcome any traveller, no matter your airline or flight class, so even us Economy Class travellers can pay to enter. For one all-inclusive price, you get food, drinks, WiFi, and TVs, all in a comfortable space that's perfect for working or relaxing. Some lounges offer shower facilities and nap rooms at an extra cost. Simply pre-book a pass online or use your lounge membership program to gain entry. See our Singapore Changi Airport Guide for details and locations.

3. Freshen up with a shower
After a long-haul flight, you never feel quite right until you can freshen up. Luckily, several lounges and spas here offer shower facilities for a single fee.
4. Go shopping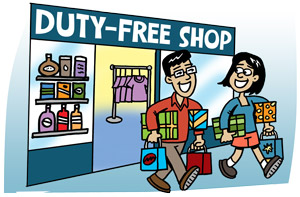 As you'd expect, the best airport in the world has got some serious shopping opportunities. Whether you're a bargain hunter or someone who appreciates the finer things, you'll find plenty to explore in the hundreds of airports shops, ranging from typical convenience stores and bookshops to international boutique brands to the ever-present Duty Free areas. For local souvenirs, check out TWG Tea, Bengawan Solo for traditional cakes and sweets, and cooking recipes and ingredients from Discover Singapore.
5. Take in some art and history
Terminal 3 has an impressive range of sculptures from international artists. In Terminal 1, swing by Kinetic Rain, the world's largest kinetic sculpture, or the Social Tree interactive exhibit in the Central Piazza — both are perfect for Instagram. History and aviation buffs will enjoy Aviation Gallery. Located in Terminal 3, the free-to-enter gallery explores the history of aviation and air travel in Singapore as well as behind-the-scenes operations here at Changi Airport, which handles about 1,000 flights a day!
6. Play games
Visit Terminal 2's Entertainment Deck to play games on Xbox Kinect and Playstations, or watch your favorite music videos in the MTV Booth.
7. Watch a (free) movie
Catch a new flick at one of two free movie theaters! Located in Terminals 2 and 3, these 24-hour movie theatres play new and recently-released feature films.
8. Relax in the gardens
All the greenery and natural light throughout the airport actually help you feel like you aren't trapped inside one. Definitely take time to wander through the Departure Transit Lounges in each of the 3 terminals, where a variety of gardens provide calm environments and a dose of beauty. Highlights include the Cactus Garden and Sculptural Tree Garden in T1, the Interactive Enchanted Garden in T2, and the Butterfly Garden in T3.
9. Practice the local art
Get creative at the woodblock rubbing stations, which celebrate this artform that was popular in Singapore in the 1950s and 1960s. Make your own print with free materials at one of several locations.
10. Go for a swim
Get in a nice workout or simply relax in the pool at the on-site Aerotel Transit Hotel. A $17.00 pass gets you into the swimming pool, Jacuzzi, and shower facilities.
11. Indulge in a spa treatment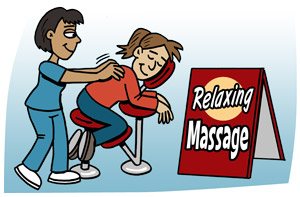 On vacation or in need of some relaxation treatments? Treat yourself to a manicure or pedicure, a haircut and style, a massage, and more at these airport spas: Airport Wellness Oasis in T1, TranSpa in T2, and Shilly Beauty Loft in T3.
12. Join a free transit tour
If you've got at least 5 hours between flights, you can join a free 2-hour city tour. The Heritage Tour is a daytime option that stops by important historic and cultural sights. The City Sights Tour takes place at night and passes all the most iconic, lit-up city locales. Sign up at the Free Singapore Tour booths in Terminal 2 and 3; check if you need a Visa in order to leave the transit area.
13. DIY sightseeing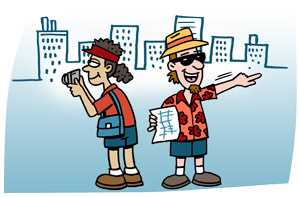 If you're more adventurous or want to spend more time out of the airport than the 2-hour free tour, check out Singapore on your own.
First up, make sure to check whether you need a visa to leave the transit area. Next, store any luggage you don't want to drag along.
As for getting downtown, the MRT metro connects from the airport's station between T2 and T3 to the Tanah Merah Station, where you can switch to other MRT lines. Bus route 36 runs straight to the city center. Of course, taxis and shuttles are available for direct service, but these may have to contend with congested traffic.
Things to see
Once you're in the city center, go explore! Singapore does an exceptional job of creating unique, public green spaces throughout the city – perfect for fresh air in between long flights! Head to the Cloud Forest, the other-worldly Gardens by the Bay (known for its Supertree Grove), or the more traditional Singapore Botanic Gardens. Shop along Orchard Road, home to high-end boutiques and hotels, or stroll through Chinatown, a great place for super affordable snacks, meals, and souvenirs. For more tips and suggestions, see our Singapore Changi Airport Layover Sightseeing article.
14. WiFi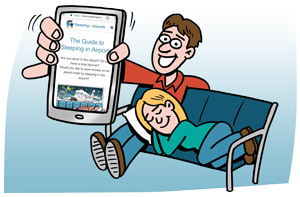 WiFi is free, but with a couple caveats:
Travellers with a local number have unlimited use for up to 24 hours, as long as you've downloaded the latest iChangi app.
Those without a local Singapore mobile number will have to renew their access password every 3 hours at a WiFi Kiosk or Information Desk.
Or, opt for one of the 400+ internet stations that are available throughout the airport.
15. Sleep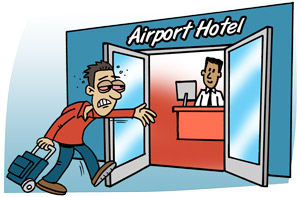 As long as you're inside Security, you should have no problem getting some sleep, whether its a daytime nap or overnight snooze session. Comfortable chairs, couches, and benches are available throughout the three terminals. Many areas are carpeted, if you prefer to sprawl out. Travellers particularly mention the many snooze zones, dedicated rest areas that offer reclining seats. You could even sneak into the free movie theatres for some sneaky shut-eye. Know that if you're arriving early for a flight, sleeping pre-Security is much more difficult – there's little in the way of comfort and airport guards don't welcome it.
If you'd rather splurge on a hotel, you've got options here! Each terminal has its own transit hotel, offering overnight and day rooms. A lounge inside the Arrivals Hall in Terminal 3 caters to non-transit travellers, with rooms available for a minimum of 3 hours. For a more traditional hotel experience, the Crowne Plaza is located just next to Terminal 3's SkyTrain waiting area, with day rooms available. Another hotel is located nearby, running free airport shuttles. For details and locations, see our Singapore Changi Airport Guide.
These are just a few things to do on a layover at Singapore Changi Airport. Visit our Singapore Changi Airport Guide for more information about more services and facilities available, such as food, WiFi, mobile charging, luggage storage, nearby airport hotels, and much more.