Consistently voted as one of the top airports in North America, a layover at Minneapolis Saint Paul International Airport (MSP) is certainly manageable.
If you want to kill the time by eating and shopping, MSP has a wide range of restaurants and stores from both national brands and local names. Meanwhile, a longer stopover should give you an excuse for a quick excursion to the nearby Mall of America.
Continue reading to discover 8 things to do on a layover at Minneapolis Airport.
1. Enjoy a meal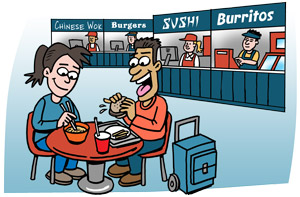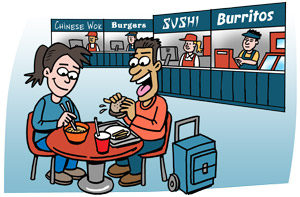 More than 50 eateries here ensure even picky travellers can find something to eat. For a leisurely sit-down meal, locals love Black Sheep Pizza, LoLo American Kitchen, Smack Shack for surprisingly good lobster rolls, and Shoyu for sushi and Japanese noodles. Republic is the go-to for craft beer. You'll also find plenty of cafes and bars, plus to-go options like Chick-Fil-A, DQ, and Dunkin' Donuts. A few eateries are open 24-hours.
2. Hang out in the lounge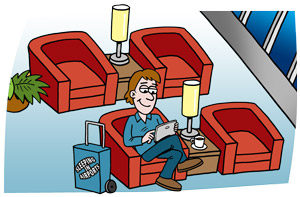 Pass your time in the one-stop airport lounge, where unlimited food and drinks, WiFi, TV, and comfortable seating are included in your entry fee. Two lounges here offer access to any traveller, of any class or any airlines – looking at you, fellow Economy Class flyers! Pay online, use a lounge membership program, or pay at the door. Those flying Delta or United can opt into those specific lounges. See our Minneapolis Airport Guide for details.

3. Go shopping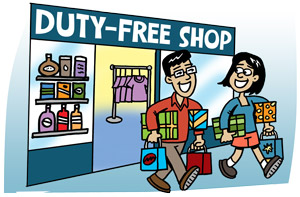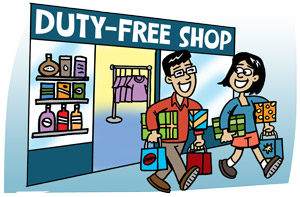 Dozens of shops mean both casual window browsers and serious shoppers will have no trouble passing some time. Local art is available at Uptown Minnesota, and an outpost of the local Hammer Made sells limited-run, well-tailored men's shirts. You'll find a range of common boutiques, plus run-of-the-mill convenience stores, newsstands, and tech and electronic shops. (Serious shoppers may want to leave the airport behind and hop in a free shuttle or the LRT to the nearby Mall of America.)
4. Play some games
Game rooms and video arcades are open 24-hours, so bring your quarters and have some fun!
5. Get your steps in
Getting exercise at the airport doesn't have to mean running full-speed, bags in tow, to catch your flight. A layover is the perfect time to stroll or speed-walk the 1.4-mile MSP Start! Walking Path in Terminal 1.
6. Freshen up with a shower
The XpresSpa in Concourse D has shower facilities available at $40 for 30 minutes. It's not cheap, but it should help you cope with a super-long layover.
7. Treat yourself at the spa
Three locations of XpresSpa serve up speedy mani/pedis, facials, massages services, haircut and styles, and more. (Not all services are available at each location.) Budget-conscious travellers can relax in massage chairs, located near several gates in Concourses C, E, and F, for as little as $1.
8. See a chiropractor
If you need more than a massage to ease that crick in your neck, head to Chiroport for a professional chiropractic adjustment. 3 locations, open daily.
9. Go sightseeing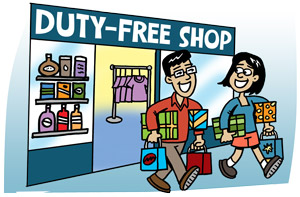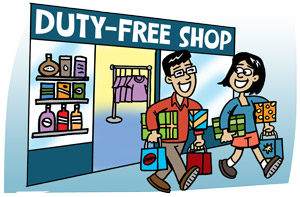 Situated conveniently between both Twin Cities, the Minneapolis Airport isn't far from places worth exploring on a long layover. If you're feeling adventurous or restless, and your next flight is 6+ hours away, consider heading out for some sightseeing.
Your best bet is the light rail transit (LRT), which runs frequently from Terminal 1, shuttling passengers north to the downtown Minneapolis in about 25 minutes or south to the Mall of America in 12 minutes. Of course, taxis are pricier but will save you time.
In downtown Minneapolis, stroll through Minnehaha Park in the city's heart – you'll find relaxing greenspace and lovely waterfalls. The Minneapolis Institute of Art and the Mill City Museum are great spots for some culture. For a bustling city feel with great restaurants and shops, check out the Warehouse District.
The largest mall in the U.S., the Mall of America is for you if you've got the itch to spend some serious cash, want to burn off steam at the theme park (indoor roller coasters!), or have to entertain the whole family.
However you spend your layover, leave plenty of time to get back to the airport, pass Security, and make your next flight.
10. WiFi
WiFi is free in 45-minute blocks. Upgrade for speedier service or watch another commercial to re-up for 45 more minutes!
11. Sleep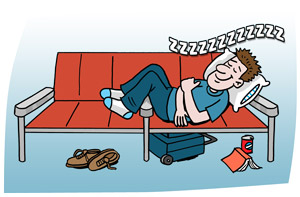 In general, sleeping here is no problem. Travellers particularly noted these areas in Terminal 1 for some peace and quiet: a hidden carpeted area behind the escalators leading up from the baggage claim area, the pre-Security Mezzanine on Floor 3, and Concourse D's observation deck. Benches without armrests are located in Concourse E. Terminal 2 is less busy, so it tends to be quieter. No matter where you wind up, it's likely to be bright and chilly, so earplugs and an extra layer are helpful. (If you happen to be stuck here thanks to severe snow storms, the airport does provide sleeping mats and blankets.) Looking for an actual bed? One hotel is located on airport property and free shuttles connect to several hotels within 10-minutes of the airport. See our Minneapolis Airport Guide for details.
These are just a few things to do on a layover at Minneapolis Airport. Visit our Minneapolis Airport Guide for more information about more services and facilities available, such as food, WiFi, mobile charging, luggage storage, nearby airport hotels, and much more.