If you have found yourself with a layover at Mexico City Airport, you may now be wondering what to do with your time….besides sleep! While options are a bit limited, you should be fine for a short visit.
Here are 6 things to do on a layover at Mexico City Airport:
1. Eat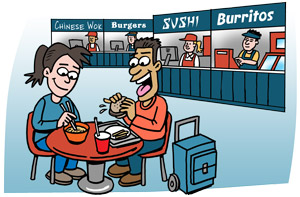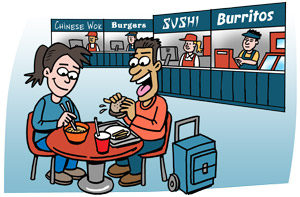 Mexico is a country that loves food, and, lucky for us, this shows at the airport. There are over 100 eateries here, ranging from cafes and bars to sit-down restaurants. Highlights include Cucara Macara, Casa Avila, La Mansion, and Bistrot Mosaico. Several options in both terminals are open 24-hours.
2. Lounge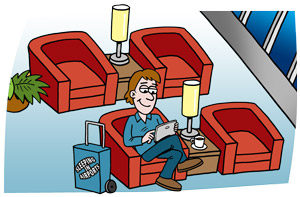 As economy class travellers, we appreciate when airport lounges open their doors to us. Luckily, several here do! For a single fee, any traveller – no matter your airline or flight class – can take advantage of the all-inclusive environment that is the airport lounge: food, drinks, comfortable environment, WiFi, and maybe even shower facilities! You can pre-book a lounge pass online or use your lounge membership program to gain entry. See our Mexico City Airport Guide for details.

3. Shop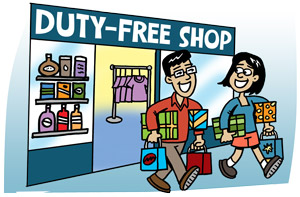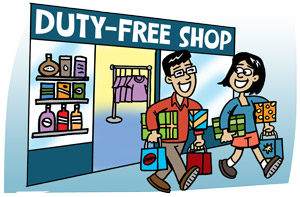 Shopping is a fine way to pass the time here, with dozens of shops to peruse. Many are open till 11:00PM, and some are open 24-hours, perfect for delirious middle-of-the-night browsing. For a special local souvenir that isn't too pricey, we like The Silver Designer, who sells jewelry from the nearby city of Taxco, one of the best locales for silver in the world. Foodies will appreciate Britt Shop for their chocolates and coffee.
4. Explore the city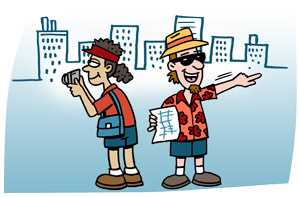 After all that time traveling, you may be ready to bolt from the airport as soon as your plane lands. Why not check out Mexico City? As long as you've got at least 8 hours between flights, this is a doable option if you're adventurous.
First, leave anything you don't want to lug around at the luggage storage, located in both terminals. For cheap access to the Zocalo, hop on the Metro subway, which takes about 45 minutes one-way. The Terminal Area Station is a short walk to the Yellow Line 5, and you'll have to transfer to reach the city center. Or, opt for a taxi from the airport, though make sure it's an authorized and licensed brand – otherwise the taxi is working illegally and will likely charge you much more.
Once you're in the city center, you'll have plenty of options within walking distance. You can't miss the Metropolitan Cathedral, which dates to 1737. Nearby, explore Templo Mayor and its excellent accompanying museum, which explains these Aztec ruins and the legacy and mystery of these people. Need a break from the heat? Duck into the Palacio des Bellas Artes, and world-class museum in a beautiful building. Wherever you head, pay attention to your valuables – pickpocketing is very common.
Leave plenty of time to head back to the airport and process through Security before your next flight.
5. WiFi
Stay connected to friends and family, update your social media accounts or surf the internet courtesy of the airport's free unlimited WiFi.
6. Sleep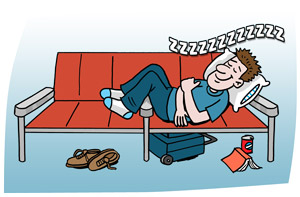 You shouldn't have any problem from airport staff catching some Z's here, but the terminal layout and seating shortage means you'll most likely be sleeping on the floor – and a lot of it is tiled. If you're looking to camp out overnight, you may have to show your early morning flight ticket. But, if you're willing to shell out for a proper bed and private room, you've got plenty of hotel options. Three hotels are located inside the airport: traditional hotels in both T1 and T2, and sleep capsules, rented by the hour, are available in T1. (Shower facilities are available at the capsule hotel, too.) Several airports are located within 5-minute drives of the airport and offer free shuttle service. See our Mexico City Airport Guide for locations and details.
These are just a few things to do on a layover at Mexico City Airport. Visit our Mexico City Airport Guide for more information about more services and facilities available, such as food, WiFi, mobile charging, luggage storage, nearby airport hotels, and much more.