A layover at Auckland Airport doesn't have to be just more waiting around. In fact, travellers vote this airport third in the South Pacific thanks to its dining options, friendliness, and ample armrest-free seating. Make your stay more pleasant with these 9 things to do on a layover at Auckland Airport.
1. Enjoy a meal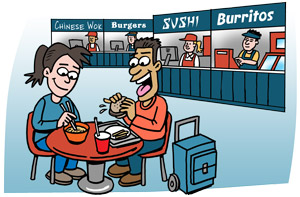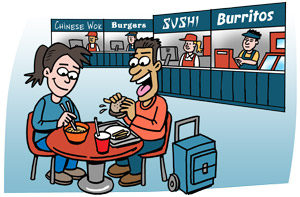 Over two dozen eateries here serve up a range of international fare, including traditional New Zealand cooking, sushi, Mediterranean, American, and healthy options, too. Sample a flat-white, the locals' favorite way of enjoying coffee. For a sit-down meal, head to Wayfarer or 1958. International chains include Dunkin' Donuts, Burger King, and McDonalds. A couple cafes and convenience stores are open 24-hours, including one inside Security in the International Terminal.
2. Relax in a lounge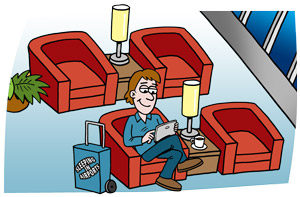 For a single stop that offers food, drink, WiFi, and a quiet environment, look no further than an airport lounge! A few lounges here offer access to any traveller, no matter your airline or flight class – which means you can fly Economy Class and pay to enter. Several lounges also have shower facilities for freshening up. Simply pre-book your visit online or use your lounge membership program. See our Auckland Airport Guide for locations and details.

3. Browse the shops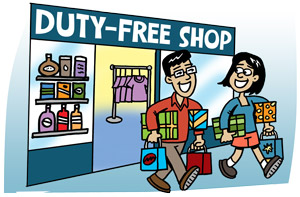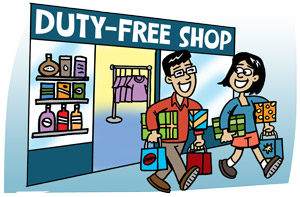 Pass some time browsing the airport shops. If you're in the Domestic Terminal, you won't have many options beyond the usual airport convenience shops and newsstands. The International Terminal offers more chances for chances for window shopping. Pick up discounts at the Duty Free area, souvenirs at Kiwi Discovery, and locally-sourced jewelry at Mountain Jade.
4. Freshen up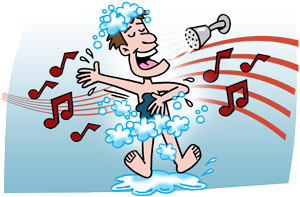 A post-flight shower immediately makes us feel much better. Luckily, free showers are available to any traveller, in 2 locations: in the International Terminal, just outside the Arrivals area, and in the Domestic Terminal, on Floor 1 opposite the Air New Zealand counters. Use your own toiletries or purchase a shower kit from the Relay or iSite Tourism shops in the International Terminal, or the Bach Alehouse & Cafe in the Domestic Terminal. Most pay-to-enter lounges also offer shower facilities. See our Auckland Airport Guide for locations.
5. Get a cheap massage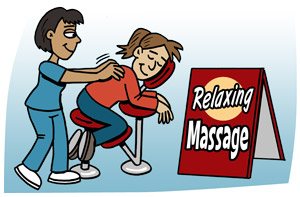 For a few bucks, sit down in a massage chair and work on those post-flight tight muscles. Look for massage chairs in the International Terminal, particularly near Gates 2-4.
6. Play some games
Two arcades in the International Terminal offer games and small rides. Perfect for kids or just zoning out for a bit of fun!
7. Go sightseeing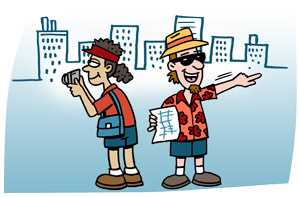 Another long layover in another airport can feel like a waste of time, but if you've got at least 7 hours till that next flight, why not check out Auckland?
Your fastest option is to hire a taxi outside the terminal to reach downtown in about 30 minutes. To save cash, though, you'll have to give up some time: the Airporter 380 bus route runs frequently, but takes about 75 minutes. Split the difference with a SkyBus Express shuttle, which has you downtown in 45 minutes for $18 one-way or $34 round-trip.
Thanks to its prime location, Auckland is all about the views! Sky Tower offers panoramic urban views – plus bungee jumping, if you're feeling adventurous! Hike up Mount Eden, the highest volcanic peak on the mainland, and be treated to stunning harbor views. Hop on a 15-minute ferry across the harbor to Devonport, known for its views and architecture. For some local history, head to the Auckland Museum or the Howick Historical Village, which shows how Auckland's first settlement looked and felt.
Don't forget to leave plenty of time to make it back to the airport for that next flight – otherwise your layover will be a lot longer than you anticipated!
8. WiFi
Free WiFi is available, but you'll have to be stingy, as it runs out after 45 minutes. After that, you'll have to pay for more access.
9. Sleep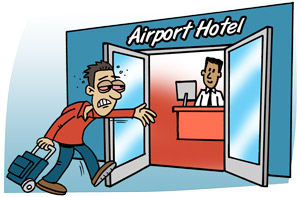 Layovers are a good chance to catch up on sleep, and you should have no problem here. Travellers report a good amount of decent sleeping spots, particularly on Floor 2 in the International Terminal. Some seats and benches are armrest-free, so keep your eyes peeled for them. Earplugs or noise-cancelling headphones plus an extra layer or two will help you combat the constant noise and chilly temps. Prefer to spring for a hotel room? The Novotel Auckland Airport is adjacent to the International Terminal, so you can walk over for a day room or overnight stay. The Ibis Budget Auckland Airport is a 5 minute walk from the International Terminal and may come with a smaller price tag. Other hotels are located within a quick 5-minute drive of the airport, and some run free shuttle service. See our Auckland Airport Guide for locations and details.
These are just a few things to do on a layover at Auckland Airport. Visit our Auckland Airport Guide for more information about more services and facilities available, such as food, WiFi, mobile charging, luggage storage, nearby airport hotels, and much more.