Got some time to kill at Bogota Airport? Consistently voted one of the best airports in South America, travellers love the airport's modern amenities, friendly staff, and quality eateries. Get the most out of your time with these 7 things to do on a layover at Bogota Airport.
1. Enjoy a bite to eat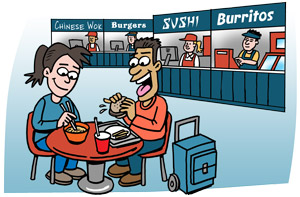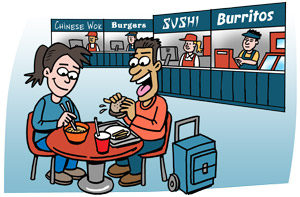 Hungry travellers and long layovers aren't a good match, so start your stay with a good meal. Over 50 eateries make it easy, too. Find a range of cafes, bars, to-go spots, and restaurants serving up Colombian, Latin, American, Italian, Greek, and more. You'd be remiss if you touched down in Colombia without sampling the local coffee or chocolate. For a different kind of treat, try the local brew at Bogota Beer Company. International chains include Burger King, Subway, Starbucks, and McDonald's.
2. Chill out in a lounge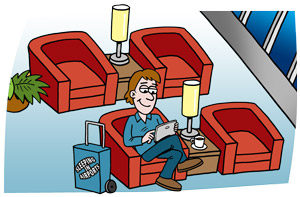 Pass your time in the one-stop airport lounge, where unlimited food and drinks, WiFi, TV, and comfortable seating are included in your entry fee. Two lounges even have shower facilities for freshening up. A few lounges offer access to any traveller, of any class or any airlines – looking at you, fellow Economy Class flyers! Book online, use a lounge membership program, or pay at the door. See our Bogota Airport Guide for details.
3. Go shopping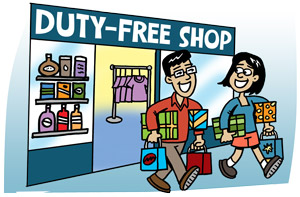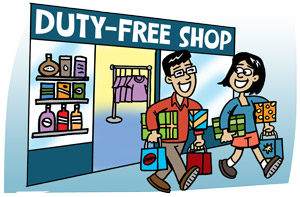 Kill some time by window shopping to get your steps in – you can also give your credit card some exercise! The three dozens or so shops cover all your last-minute needs plus a lot of temptations. You'll find convenience stores, electronics stores, and of course Duty Free areas. Local shops sell a range of handicrafts from area artisans, plus Colombia's best-known exports of coffee, cigars, and chocolate – all perfect souvenirs, whether for your loved ones or just yourself.

4. Visit the salon
Refresh your look – especially if you spend the night here – with a visit to the beauty salon. The Peluquería El Dorado, located pre-Security, offers beauty and hair services.
5. Go sightseeing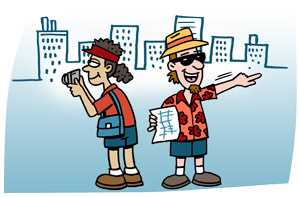 If your long layover feels a little (or a lot) too long, head into Bogota for a more exciting way to pass the time. As long as you have at least 7 hours before your next flight, this is a doable and worthwhile option!
Public buses connect with the city centre often and take about 50 minutes. If you prefer more direct service, you can hire an affordable, yellow-and-white licensed taxi outside the main terminal, which will have you downtown in 35 minutes. The licensed taxis use a voucher system, so you'll know your destination and price beforehand.
Once downtown, choose your adventure. Start at the Plaza de Bolivar, the historic city center that's known for colonial architecture. Head to the Gold Museum, considered the best of its kind in Latin and South America. On display are a range of indigenous, pre-Spanish artifacts in a modern, well-documented space. Other popular museums are the Museo Botero and the Museo Santa Clara, a former 17th-century Catholic church. For sweeping city views, ride the funicular or cable car to the top of Montserrat, the mountain the city is built all around. If you're a carnivore, do try a traditional steakhouse for lunch or dinner!
Don't forget to leave plenty of time to make it back to the airport, pass through Security, and reach your next flight.
6. WiFi
WiFi is free and unlimited throughout the airport.
7. Sleep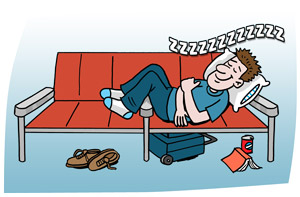 Just looking for some shuteye? Sleeping is rarely an issue here, though it is more comfortable inside Security, with a calmer vibe, armrest-free seats and benches, and carpeted floors. Plus, lights are motion-sensored, so quieter corners can stay dim enough for decent sleep. If you'd rather shell out for a private room, there are several hotels nearby, including one within walking distance of the terminal. See our Bogota Airport Guide for locations and details.
These are just a few things to do on a layover at Bogota Airport. Visit our Bogota Airport Guide for more information about more services and facilities available, such as food, WiFi, mobile charging, luggage storage, nearby airport hotels, and much more.