Whether you're looking to take in some local experiences or simply relax, here are seven things to do on a layover at Boston Airport.
1. Eating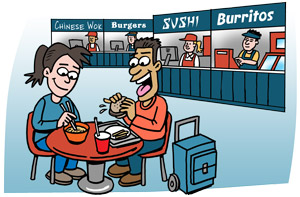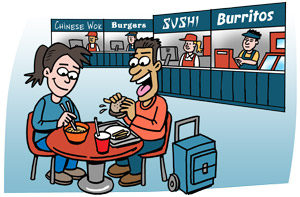 No one would blame you if you want to spend your whole layover checking out the airport dining scene. There are plenty of full-service restaurants and bars, casual and to-go eateries, and cafes to satisfy even the pickiest travellers. To sample local favourites, check out any Legal Sea Foods outposts (and the Legal Test Kitchen), the Harpoon Tap Room, Durgin Park, and the Sam Adams Brewhouse. Starbucks has several locales, but opt for Dunkin' Donuts instead to feel like a Bostonian.
2. Lounges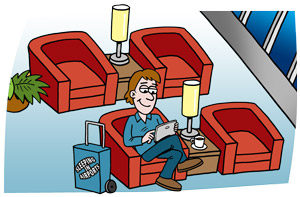 Airport lounges are no longer a secret, available only for First or Business Class travellers. Many lounges at BOS offer access to travellers, regardless of airline or service class, so that you can spend your layover in a quieter, more comfortable area than the main terminals. Pre-purchase a single-visit pass online or join a lounge membership program to gain entry. Lounge locations and details are available on our Boston Logan Airport Guide.
3. Shopping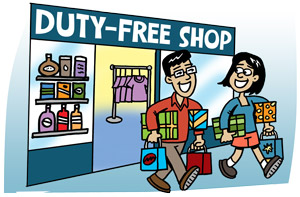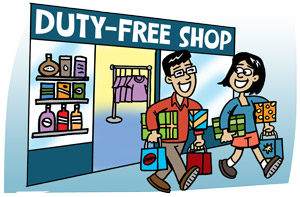 If you've got the time (or the money), this airport has the shops! Since all terminals are connected, you can easily browse the many stores and boutiques on your layover. Choose from airport staples like newsstands and convenience stores, or do some souvenir and Duty-Free shopping. We like to hydrate our parched airport skin at Kiehl's and L'Occitane. Popular New England brands include the Black Dog and Vineyard Vines.
4. Spa
Take some time on your layover to pamper yourself! Terminal C's Classique Salon offers hair and nail services.
5. Sightseeing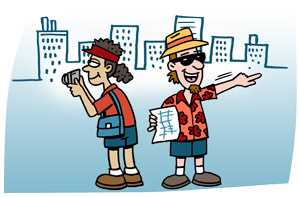 The airport's location only 3 miles from downtown Boston makes heading out for sightseeing an appealing and easy option during a long layover. As long as you've got at least 6 hours, sightseeing is one of the best ways to spend your time between flights.
The MBTA public transit system, known locally as the T, has two connections between the airport and downtown: the Blue Line Subway and the Silver Line Bus Rapid Transit. These run frequently during the day and will have you downtown in under 30 minutes. If you want an affordable way to get out on Boston Harbor, a commuter ferry also connects the airport to the city.
Note that the airport doesn't offer luggage storage, but a luggage storage service called Package Express is located in South Station, where the Silver Line bus connects. Some private water taxi companies will also store your luggage if you use their service to get downtown.
What to see
Once downtown, here are some attractions to check out:
Visit Faneuil Hall Marketplace, an 18th-century building that houses many local eateries and shops today. Outdoors, you'll likely witness a street performance or two – stop for a few minutes and tip with a buck or two if you can.
Stretch your legs along the Freedom Trail. This self-guided 2.5-mile walking trail leads past 16 historic sights related to the American Revolution and the nation's founding. Grab a brochure, seek out the metal placards on the sidewalks, and stroll some or all of it.
Get a taste of Italy in the North End, the historic neighbourhood known for its Italian bakeries and cafes, quaint alleys, and brick row homes. Grab a cannoli or an espresso while you explore.
Kids and families will love joining a Boston Duck Tour, which originated here in town, or spending some time at the New England Aquarium.
Sports fans of all ilks will appreciate a tour of historic Fenway Park, the oldest stadium in Major League Baseball.
Be sure to leave enough time to process through Security on your return to the airport.
6. WiFi
Stay connected to friends and family, update your social media accounts or surf the internet using the airport's free WiFi.
7. Sleeping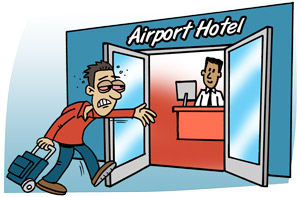 You have a few options if you want to catch up on some sleep. Overall, the airport is decked out in cold, tiled floors with bright lights and only a few seating options. The existing benches and seats are typically equipped with armrests, so to sprawl out, the floor is probably best. Bring an extra layer to spread out or tuck into for warmth. Overnight campers should know that all post-security areas close for the night, so if you're inside, you'll be asked to head back to pre-security and re-enter in the morning. The airport provides cots for some decent shut-eye in case of snow-related or weather delays and mass cancellations.
Would you instead trade some cash for better-quality sleep? The Hilton Boston Logan Airport is on airport premises, accessible via skybridge from Terminals A and E. Other airports are located within a few minutes drive from the airport, many with free shuttle service. See locations and amenities on our Boston Logan Airport Guide.
These are just a few things to do on a layover at Boston Logan Airport. Visit our Boston Logan Airport Guide for more information about the services and facilities available, such as food, WiFi, mobile charging, luggage storage, nearby airport hotels, and much more.