Most travellers spend their time researching their next vacation rather than their next layover. If you're stuck at Budapest Airport, we've got you covered! Here are nine things you can do on your layover at Budapest Airport.
1. Grab some food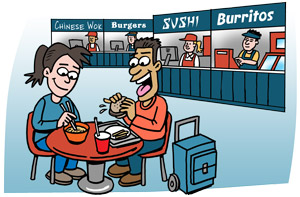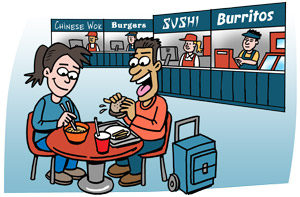 Grab a quick bite to eat or enjoy a leisurely meal. Twenty or so eateries include a range of cafes, bars, and sit-down restaurants. You'll find European fare, including Italian, Greek, Irish, Spanish, and more, plus a couple of options serving Asian dishes and sushi. A Spar grocery store in Terminal 2B is available for affordable snacks and fresh produce. International chains include Burger King, KFC, and Costa Coffee. For overnight campers, a couple of options in the SkyCourt plus a cafe in Terminal 2B stay open 24 hours.
2. Check out an airport lounge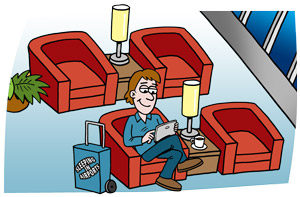 Pop into an airport lounge for a peaceful environment with food and drinks, news and TVs, WiFi, and comfortable seating. Four lounges here are open to any traveller – so you don't have to fly First or Business Class to get in. Pre-purchase a lounge pass or use your lounge membership program to gain entry. See our Budapest Airport Guide for locations and details.
3. Shop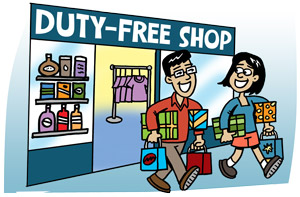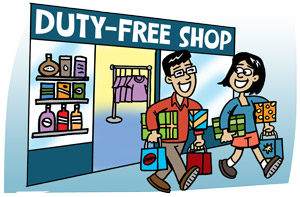 The shops here aren't overflowing, but you'll undoubtedly find anything you need, plus many things you may want. A few convenience shops and bookstores offer last-minute amenities, snacks and souvenirs, and, of course, a couple of Duty-Free discounts for international travellers. Pick up traditional Hungarian candies, liqueur and more at Szamos; pop into the Hard Rock Shop for the T-shirt lover in your life.
4. Take in the views
The pay-to-enter observation deck offers wide-open views of the busy tarmac and runway, A fun and surprisingly peaceful way to zone out for a bit. The fee is 500 FT and includes free WiFi. Note that the cafe here has limited hours and no bathrooms, so you'll probably have to leave eventually—location: Terminal 2A, Departure Hall Mezzanine.
5. Pamper yourself
Get ready for your next destination with a beauty treatment. The Dry Bar at the Jose Eber shop in Terminal 2A offers hairstyling services.
6. Get a massage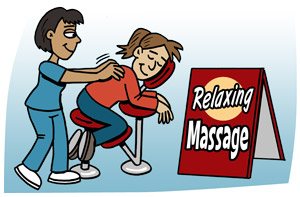 Work out those neck kinks with a relaxing massage. The Lian Day Spa in Terminal 2's SkyCourt offers express and full-service neck, back, foot, and Thai-style massages.
7. Go sightseeing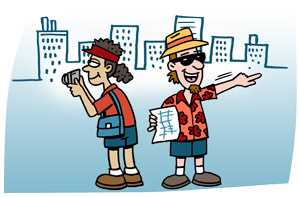 Get out of the airport! If your layover is long enough, we recommend 7+ hours; you can leave the airport and explore the world-class city of Budapest.
Public bus routes connect the airport with the nearest metro line, M3, which connects to the city center. Or, opt for bus route 100E for direct service to the city in about 40 minutes. Private minibuses also cover the distance affordably. For the speediest option, you'll pay more with a taxi but save yourself a lot of time – taxi rides will take approximately 25 minutes.
Once downtown, get to strolling! Stroll along the Danube River, which splits the formerly-divided cities of Buda and Pest. You'll see the iconic Gothic-style Parliament, and you can opt for a cruise along the river. Head to Castle Hill and get great city views from Fisherman's Bastion. Hero's Square is an important landmark, and it's located next to the Museum of Fine Arts. Nearby are the famous Szechenyi Thermal Baths, a great way to refresh between flights. Communist history towers above you at Memento Park and comes alive at the House of Terror. For some pure fun, check out the Budapest Pinball Museum.
Keep your eye on the time! Don't miss getting back to the airport and clearing through Security – otherwise, you'll miss that next flight.
8. WiFi
Catch up on the internet thanks to free WiFi, but keep an eye on the time because your session expires after 2 hours.
9. Sleep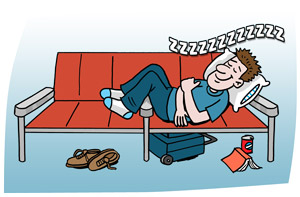 Pass your layover, resting up for that next destination. Luckily, airport staff here don't seem to mind. The comfiest spots are in the pre-security areas and the SkyCourt, though seating is plentiful inside Security, too. If you prefer the privacy of your own room, check out the Ibis Styles Budapest Airport Hotel, connected to Terminal 2, or opt for one of several hotels within a 5-minute drive. See our Budapest Airport Guide for details and locations.
These are just a few things to do on a layover at Budapest Airport. Visit our Budapest Airport Guide for more information about services and facilities, such as food, WiFi, mobile charging, luggage storage, nearby airport hotels, and much more.