If you have found yourself with a layover at Cape Town Airport, you may now be wondering what to do with your time….besides sleep! CPT mostly caters to regional daytime flights, which means it's pretty quiet overnight. More recently, there are direct flights coming from Europe, so you may find yourself with a few hours to spend here awaiting a connecting flight. While amenities and facilities are a bit limited, you should be fine for a short visit.
Here are 7 things to do on a layover at Cape Town Airport.
1. Eat
Grab a bite to eat at the decent selection of eateries. None of the restaurants stand out, but you can choose from a few cafes plus Italian, seafood, delis, and local options. Most places close by 9pm, so if you're staying overnight, plan ahead.
2. Lounge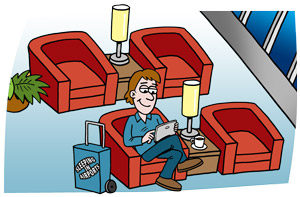 Two airport lounges cater to any traveller, no matter which airline or flight class you're flying. Both include food, showers, and WiFi in your entry. Pay at the door, pre-book a single-visit pass online, or use your lounge membership program to get in. Details and locations are available on our Cape Town Airport Guide.

3. Shop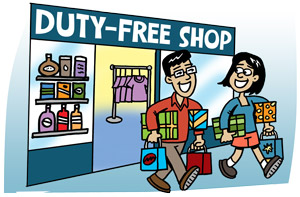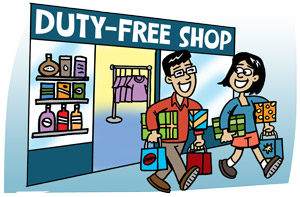 There are more shops than eateries, but that's not saying too much! You can probably pass some time browsing them all. Shops include the usual airport suspects of Duty Free, convenience shops, newsstands, and cell and technology providers. Locally made goods and souvenirs can be found at Africa Eco, Out of Africa, Made in SA, and Cape Farm & Wine.
4. Explore Cape Town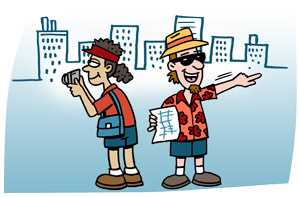 The airport's best amenity may be its proximity to Cape Town itself. After all, you're only a short distance from the ocean, mountains, vineyards, and vibrant city life.
If you opt to get outside and explore, make sure you have at least 6 hours between flights. Stash your luggage at A-Teck in Parkade 2. A taxi or ride-hailing service can have you in the city within 25 minutes. MyCiti Bus route A01 is a more affordable option, connecting the airport to the downtown Civic Center at regular intervals.
Here are some suggestions on what to check out in Cape Town:
Stroll the city. The Inner City, along Long and Bree Streets, is home to bars, cafes, and shops. A 40-minute walk away is the Victoria & Albert (V&A) Waterfront, a fancy promenade with restaurants and attractions like The Cape Wheel and the Nelson Mandela Gateway to Robben Island.
Get a view from the mountains. Table Mountain offers world-famous views of the city and its surrounding beauty. Ride the Table Mountain Aerial Cableway, though plan ahead for long queues in the summer. If you're feeling adventurous, a round-trip hikes takes 4-6 hours. Signal Hill is a smaller nearby peak that's often less crowded than Table Mountain.
If you'd rather stick closer to the airport, several wineries and vineyards are nearby that offer tours and wine tasting.
Leave enough time after your explorations to get back to the airport, pick up your luggage, and process through Security before your next flight.
5. Freshen up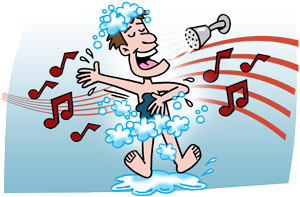 The lounges have shower facilities, so consider paying the reasonable fees to freshen up. For a full-service experience, the Hotel Verde Cape Town Airport is a quick stroll outside the terminal and you can purchase a package that gives you access to showers, pools, gym and walking trails, restaurants, and more.
6. Get connected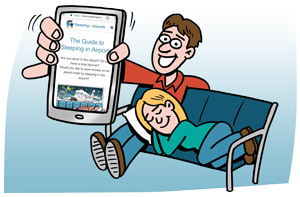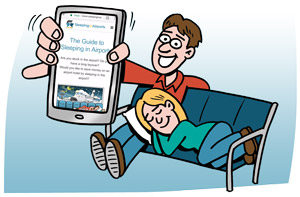 Stay connected to friends and family, update your social media accounts or surf the internet during your layover. WiFi is free, with a couple caveats: you'll need an email address and contact number to register, and it's only good for 4 hours or 1GB of data, whichever you reach first. Plan your Netflix binge accordingly.
7. Sleep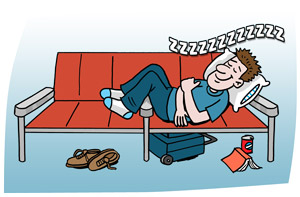 The airport staff generally tolerate overnight guests, because there aren't too many of them. Thanks to the airport layout, you can probably find a private corner or spot to get some shuteye. Travellers particularly like the viewing deck for its cushioned, armrest-free benches – and it's open all night. You'll have little problem snagging a couple chairs, but most do have armrests, so get creative. Bring along a sleep mask or eyeshades to combat the bright lights that stay on all night long. If you'd rather splurge for a hotel room, the Road Lodge hotel is located on airport premises, but they do not rent day rooms. The Hotel Verde Cape Town Airport is located within walking-distance, but a free shuttle can also pick you up. They offer various packages, including a "freshening up" option for those who just want to access the gym, eco-pool, showers, and other guest amenities. See our Cape Town Airport Guide for details.
These are just a few things to do on a layover at Cape Town Airport. Visit our Cape Town Airport Guide for more information about more services and facilities available, such as food, WiFi, mobile charging, luggage storage, nearby airport hotels, and much more.