If you have found yourself with a layover at Doha Hamad Airport, you may now be wondering what to do with your time….besides sleep! DOH is a central transit hub with flights connecting all continents at all hours of the day and night. After snapping your obligatory selfie with the airport's giant Teddy Bear for your Instagram, here are ten more things to do on a layover at Doha Airport:
1. Grab a bite to eat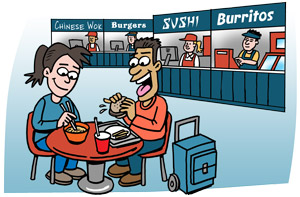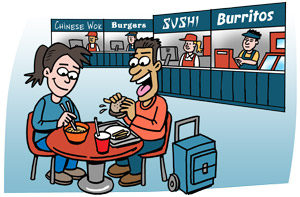 The airport doesn't have many food choices, but there are eateries featuring Middle Eastern, international, and Western cuisine. Head to Caviar House & Prunier's Seafood Bar, Negroni, or Soprafino for a long, leisurely meal with an upscale feel. To-go options include Burger King for burgers and fries and Red Mango for smoothies and frozen desserts.
2. Lounge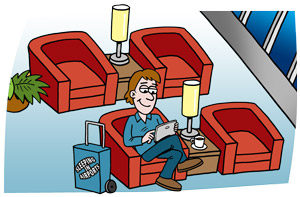 If you haven't spent time in an airport lounge, you may think they're beyond your reach unless you're a First Class or Business flyer. Lucky for us, that's no longer the whole story. Two airport lounges here allow access for any traveller, regardless of airline or flight class. To gain entry, pre-book a pass online, use your lounge membership program, or pay at the door, and you'll be spending your layover in airport lounge comfort! Lounge details are available in our Doha Airport Guide.
3. Tour Doha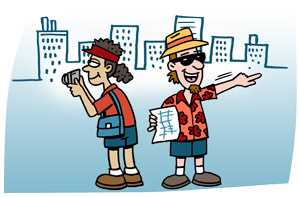 Want to check out Doha on your layover? It's easy! Qatar Airways partnered with the Qatar Tourism Authority to offer transit travellers a tour of Doha. Tour highlights include the Katara Cultural Village, the Museum for Islamic Art, and the Souq Waqif. Eight times are offered daily; you can book at the Discover Qatar desk. For additional details, see our Doha Airport Guide.
If you want to get out and about but skip the city hubbub, check out the dunes near Khor Al Adaid. You'll need at least 5 hours, but many area tour operators will pick you up for this half-day trip.
5. Shop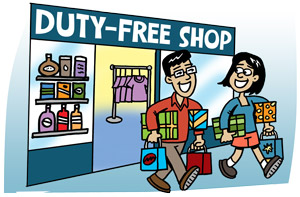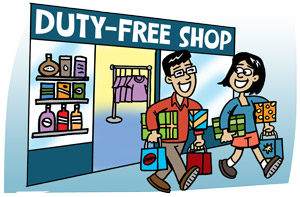 Some travellers say that Doha Airport feels like a high-end shopping mall, so spend your layover window shopping or exercising your credit card. You'll find everything from newsstands and convenience stores to a vast Duty-Free selection and many international fashion brands. Stop by Marmalade Market and Chocology for delicious samples of local foods.
6. Shower
A decent shower may be all that's separating you from an excellent layover experience. Freshen up at the shower facilities inside the two airport lounges, or head to the gym and wellness centre at the transit hotel between Gates A10 and B10.
7. Take in the art
Qatar Museums has set up an airport outpost featuring international and local works of art on display throughout the airport. For the whole museum experience, there's even a museum gift shop and cafe.
8. Hit the gym or spa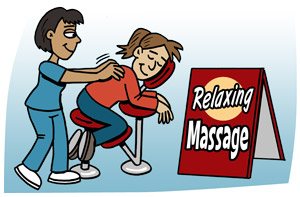 Want to squeeze in a workout between flights? Maybe a spa treatment is more your speed? You can go for both at the Vitality Wellbeing & Fitness Centre, located in the transit hotel between Gates A10 and B10. For a flat fee, access a swimming pool, hydrotherapy tub, gym, squash courts (rentals available), and showers. You can also upgrade to a package that includes massage and other spa treatments.
9. Stay connected
Stay connected to friends and family, update your social media accounts or surf the internet using the airport's free WiFi. If you need a mobile device, the airport offers free Mac computers to surf the net; kiosks are located throughout the airport.
10. Get some sleep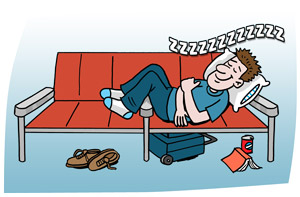 Chances are good you flew in from a far-off time zone, or you're heading off to one. So take your layover as an excellent opportunity to catch up on sleep. You shouldn't have problems sleeping here; plan for a cold, loud, and brightly lit airport – a blanket, eye mask, and earplugs will be very handy! Travellers note that there are many chairs, though most have armrests. Head to the Family & TV areas at Gates A3, Concourses B and C, and the central terminal for a chance at the couches. There are several Quiet/Prayer Rooms, and some offer reclining chairs. They're often separated by gender and might not be quiet with all the foot traffic.
If all else fails, some areas are carpeted, perfect for sprawling out. Would you prefer not to camp out at the airport? The Oryx Airport Hotel is located inside the transit zone, just a 5-minute walk from Gates A10 and B10. Rent a room overnight or during the day (minimum 5 hours). A few hotels are a short driving distance from the airport, and one provides a complimentary shuttle service. Check out our Doha Airport Guide for details on hotels and locations.
These are just a few things to do on a layover at Doha Airport. Visit our Doha Airport Guide for more information about services and facilities, such as food, WiFi, mobile charging, luggage storage, nearby airport hotels, and much more.