A long layover anywhere can be a drag. Luckily, Houston Intercontinental Airport serves up plenty of eating, shopping, and entertainment opportunities, so you can get more out of your time here. Make the best of your layover with these 8 things to do at Houston Intercontinental Airport.
1. Eat like a local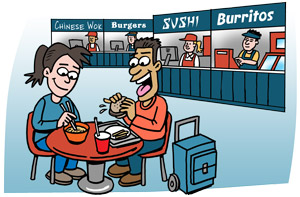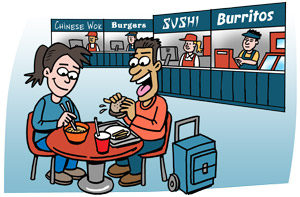 Hunger only makes a layover worse, so start yours on the right note. Pick from dozens of eateries, bars, and cafes. If you've got time, enjoy a leisurely meal at Olio, Ember, or Le Grand Comptoir, which is particularly spendy. Bam Bam, Blaze Pizza, Pappasito's, Whataburger, and Ray's BBQ Shack are local favorites. If a bar crawl is more your style, sample craft brews and spirits at American Craft Tavern, Black Hat Whiskey Room, and Brewster Beer Garden, and Tony's Wine Cellar. Well-known chains Starbucks, Subway, Wendy's and Chick-fil-A all have multiple outposts here. Unfortunately, no restaurants are open 24-hours, but a convenience store in Terminal A's food court sells pre-packaged snacks and drinks
2. Relax in a lounge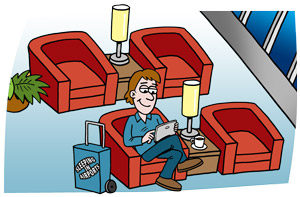 Pop into an airport lounge for a peaceful environment that includes food and drinks, news and TVs, WiFi, and comfortable seating. The Air France Lounge and KLM Crown Lounge are open to all travellers, regardless of your airline or flight class – so you don't have to fly First or Business to get in. Simply pre-purchase a lounge pass or use your lounge membership program to gain entry. Several more lounges cater specifically to travellers flying United Airlines. See our Houston Intercontinental Airport Guide for locations and details.

3. Go shopping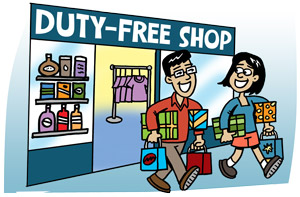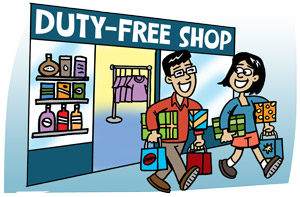 Like any proper international airport, this one has plenty of shops. You'll find countless convenience shops and bookstores, Duty Free areas, and last-minute technology and travel options. Pick up a local souvenir at Made:Texas or Pinto Ranch, or window shop at high-end boutiques.
4. Enjoy a cheap massage
Budget-conscious travellers can sit back in a massage chair for a cheap 5-minute session.
5. Enjoy free live music and art
Four days a week, the airport hosts local jazz and classical musicians, lending a serene feel to a normally busy place. Take in the concerts in Terminal A's North Atrium or in Terminal D, near Gate D8. If your layover doesn't align with the free live music, take yourself on an art stroll to eye the many art exhibits on display – the airport is home to one of the largest public art collections in Texas!
6. Go sightseeing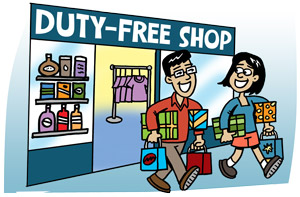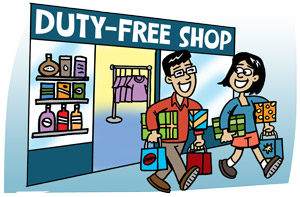 If you want your layover to feel a little less like waiting for hours in an airport, considering sightseeing in Houston. If you've got at least 6 hours between flights, you can pop into this diverse city for some culture or a good meal. Your fastest option is hiring a taxi, which will have you downtown in about 30 minutes, depending on traffic. METRO bus route 102 connects Terminal C's southside with the downtown Metro station in about an hour, but it'll certainly be your cheapest option.
Stroll around Downtown, home to a range of local restaurants, and get some fresh air (and your steps in) at Discovery Green, Market Square Park, and Sam Houston Park. Tour the Toyota Center, home to the NBA's Houston Rockets, or see the MLB Houston Astros' home at Minute Maid Park. In Museum Park, south of Downtown, you can visit the Houston Museum of Natural Science, the Museum of Fine Arts, and the Instagram-worthy Rothko Chapel.
Leave plenty of time to make it back to the airport, especially if traffic is at its rush-hour worst.
7. WiFi
Hop online for a brief spell or a longer binge thanks to free airport WiFi.
8. Sleep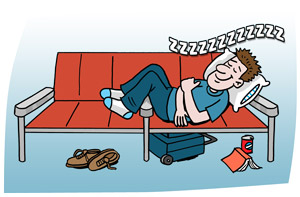 Spend your layover catching up on sleep, though your experience depends on your terminal. Travellers most often recommend Terminals C and D for private sleep corners. Throughout the airport, most seats include armrests, and the seating often isn't sufficient for the number of travellers. An extra layer or a mat make floor sleeping slightly more comfortable. Wherever you rest, earplugs or headphones and an extra layer will help you cope with cold temps and non-stop noise. Prefer spending cash for a hotel? There's an airport hotel connected to al terminals via TerminaLink, plus several hotels within a quick 6-minute shuttle ride. Our Houston Intercontinental Airport Guide has the details.
These are just a few things to do on a layover at Houston Airport. Visit our Houston Airport Guide for more information about more services and facilities available, such as food, WiFi, mobile charging, luggage storage, nearby airport hotels, and much more.