If you have found yourself with a layover at London Luton Airport, you may now be wondering what to do with your time….besides sleep! While options are a bit limited, you should be fine for a short visit.
Here are 6 things to do on a layover at London Luton Airport:
1. Eat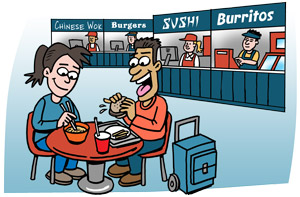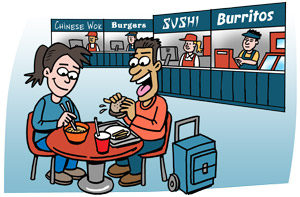 Start your layover with a meal – it makes everything else seem a bit better! You can choose from about 20 eateries, ranging from to-go kiosks to sit-down restaurants and bars. Most are located inside Security, including the Smithfield Pub & Kitchen, Benugo, and Frankie & Benny's. You'll certainly find Pret A Manger and Starbucks, too. Several options are open 24-hours, though most that stay open all night are located pre-Security.
A 24-hour grocery store is a good place to kill some time and stash some snacks for your next destination. M&S Simply Food is located in the Arrivals area.
2. Lounge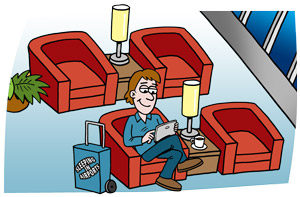 If you want to upgrade your layover experience, Aspire Lounge might be just what you need. Open to all travellers, no matter your airline or flight class, simply pay one price for food, drinks, WiFi, and showers (!!), all in a calmer environment than the main terminal. Pre-book your visit online or use your lounge membership program to gain entry.  See our London Luton Airport Guide for location and rates.

3. Shop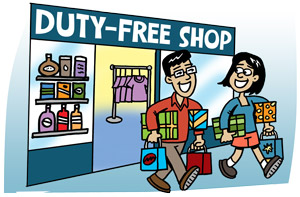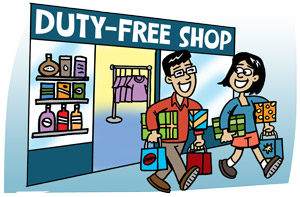 Kill some time by browsing the shops. You won't find anything particularly unique, but all the usual airport staples are here, including pharmacies, newsstands, and a Duty Free. Try the lotions and Rituals, browse the makeup in MAC, or pick out a new pair of shades for your trip at Sunglass Hut. Glorious Britain serves up all the traditional UK souvenirs.
4. Go sightseeing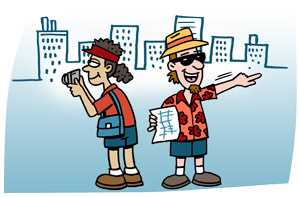 Tired of spending even more time in an airport? If you're itching to get, you can do some sightseeing in London or a bit closer to the airport. We only recommend this option if you have at least 8 hours between flights, as reaching London takes some time.
Your cheapest options are the public buses and trains. Some buses connect directly with the airport. Otherwise, you'll want to take the free 10-minute shuttle ride from the airport to the Luton Airport Parkway rail station to hop on a train. Best case scenario, the trains and buses that connect Luton airport with London's city center take a little over 1 hour. Taxis are available too, though you'll want to be prepared for the cost of a taxi and the time that notorious London traffic can add.
Once you enter London, your options are infinite. Stroll the River Thames, taking in Big Ben, London Eye, and the Tower of London. Explore neighborhoods like Portobello Road, Mayfair, or Covent Garden. Swing by Buckingham Palace for a chance to spot royalty. Join a hop-on-hop-off double-decker tour to see as much as possible in a short time!
If you'd rather stay closer to the airport, head into the nearby town of Luton. Check out the Wardown House and Museum, the (free!) Stockwood Discovery Centre, or simply stroll the high street.
Wherever you spend your layover, leave plenty of time to get back to the airport – long Security lines due to crowds are unfortunately common.
5. WiFi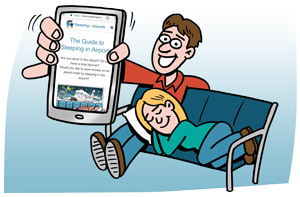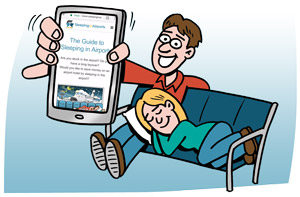 Stay connected to friends and family, update your social media accounts or surf the internet courtesy of the airport's free WiFi.  You'll want to use your time wisely though, as there is currently a 4 hour time limit restriction.   After your time limit expires, you'll need to purchase additional access.
6. Sleep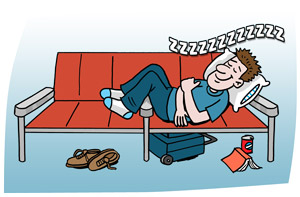 Sleeping is generally tolerated here, though good sleeping spots are pretty non-existent. What little airport seating exists is usually already taken up by travellers. Still, many travellers report that the benches in the pre-Security arrivals area are the most comfortable. Whether it's daytime or nighttime, there may be homeless people meandering about, so keep your possessions nearby and your wits about you. At all times, the airport is crowded, noisy, and cold, so bring layers and earplugs if you want a chance for some Z's. Willing to spend cash for a hotel room? Several hotels are located within walking and driving distance of the airport – most don't offer airport shuttles, but some do. For locations and details, see our London Luton Airport Guide.
These are just a few things to do on a layover at London Luton Airport. Visit our London Luton Airport Guide for more information about more services and facilities available, such as food, WiFi, mobile charging, luggage storage, nearby airport hotels, and much more.