If you have found yourself with a layover at London Stansted Airport, you may now be wondering what to do with your time….besides sleep!   While options are a bit limited, you should be fine for a short visit.
Here are 6 things to do on a layover at London Stansted Airport:
1. Enjoy a meal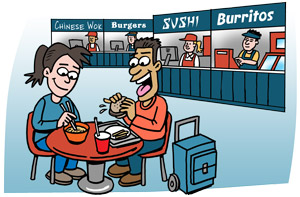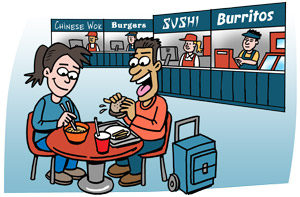 Definitely enjoy a bite to eat between flights. You have a few places to choose from, including Costa and Starbucks cafes, grab-and-go kiosks, and restaurants and bars. For a leisurely meal, you may choose Coast to Coast, Halo, and The Illustrious Bar and Cafe. Several locations are open 24 hours.
Another option is to buy food in the airport grocery store. M&S Simply Food is open 4:00AM – 11:00PM, in the Arrivals area, pre-Security.
2. Hang out in the lounge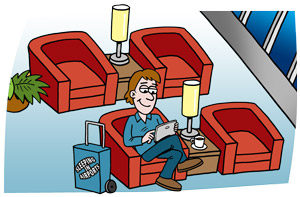 The Escape Lounge caters to travellers of any class or airline, so you can pay a one-time entry fee and access food, drinks, inclusive WiFi, and a more comfortable setting than the public terminal. Pre-book a lounge pass online or use your lounge membership program to gain entry. The Escape Lounge is located in the International Terminal, inside Security.  See our London Stansted Airport Guide for locations and rates.

3. Browse the shops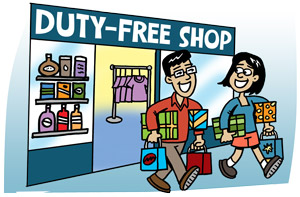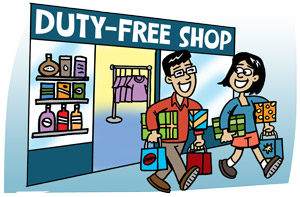 Pick-up those last-minute souvenirs or travel items you forgot to pack.  You'll find typical airport staples like Duty Free, pharmacies, and shops touting sunglasses, luggage, and technology. Pick up a souvenir at Rituals or Glorious Britain, or hit local favorite Superdry.
4. Go sightseeing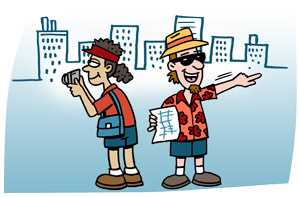 If spending anymore time in airport is just too unbearable, you might want to daytrip into London for some exploring. Stansted is connected to buses and trains, but you'll want at least 8 hours between flights before heading so far off. You can store any unnecessary bags at the storage located pre-Security.
Trains are your quickest option to central London, though buses are also well connected to other points. Taxis are available, of course, but they're pricey and subject to the notoriously bad London traffic.
Once you're in the city center, you'll have plenty to check out. Trains drop off at Liverpool Street Station, walking distance from Old Spitalfields Market. A little farther is the Tower of London and Tower Bridge. Join a classic double-decker hop-on-hop-off tour bus to get the lay of the land. Swing by Westminster Abbey to gawk at the architecture and all the important Brits through history. If museums are your thing, check out the British Museum, the Tate or Tate Modern, the Victoria & Albert Museum, or the National Portrait Gallery, among countless others.
If London feels like it's too far away, Mountfitchet Castle is just a couple miles from the airport. This castle and its open-air museum depict life in a Norman Village in the 11th century!
Wherever you spend your time, be sure to leave plenty of time to make it back to the airport before your next flight.
5. WiFi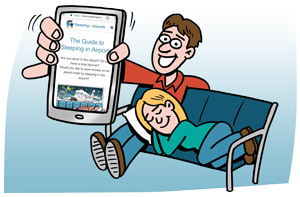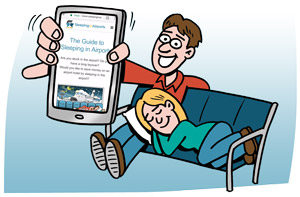 Stay connected to friends and family, update your social media accounts or surf the internet courtesy of the airport's free WiFi.  You'll want to use your time wisely though, as there is currently a 4 hour time limit restriction.  What do you expect from an airport that houses budget airlines?  After that, you can purchase additional access.
6. Sleep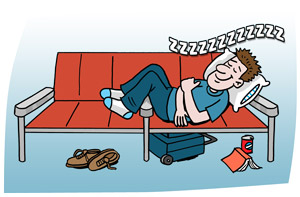 London Stansted Airport closes periodically from 12:00 AM (midnight) until 2:00 AM. This means the airport no longer allows sleeping in the airport overnight, and it seems they are clamping down on in-airport nappers. The airport recommends arriving no sooner than your flight's scheduled check-in time. For guaranteed rest, you'll want to pony up for a hotel room. Two hotels are located within walking distance of the terminal, and at least one offers day rooms. Within a few-minutes' drive of the airport are other hotels, with shuttle service available for a fee. See our London Stansted Airport Guide for details.
These are just a few things to do on a layover at London Stansted Airport. Visit our London Stansted Airport Guide for more information about more services and facilities available, such as food, WiFi, mobile charging, luggage storage, nearby airport hotels, and much more.