Just because you have a long layover doesn't mean you have to stay put, bored and frustrated, while you await that next flight. Instead, make the most of your time with these 7 things to do on a layover at Madrid Barajas Airport.
1. Enjoy a meal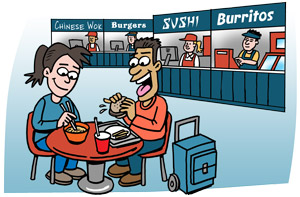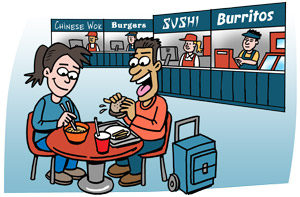 Start your layover with a meal. There aren't endless choices here, but the Spanish love of food comes out in the spots that are here. Popular sit-down spots are Kirei by Kabuki, La Mary for modern Spanish fare, and Pepito Grillo. Several bars here serve up local wine and beer alongside tapas, and the Carlsberg bar pours a more traditional pint. Cafes and to-go kiosks are plentiful. Of course, Burger King and McDonald's both have outposts here. At least 1 eatery per terminal is open 24-hours.
2. Relax in a lounge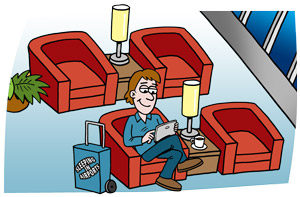 Airport lounges are no longer the exclusive enclave of First and Business Class flyers. In fact, several lounges here cater to all travellers, regardless of your flight class or airline. Simply pay a one-time fee to gain access to unlimited food, drinks, WiFi, TV, and comfortable seating. One lounge even offers shower facilities. Reserve your spot online or use your lounge membership program to gain entry. See our Madrid Barajas Airport Guide for details.

3. Go shopping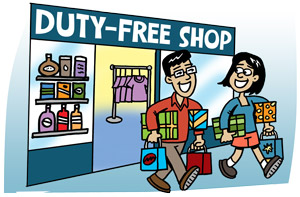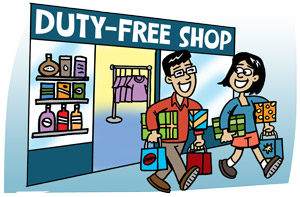 Whether you're a big spender or a window shopper, the dozens of shops, boutiques, and airport stores can help you pass the time. You'll find quite a few Spanish and international fashion brands, including the more affordable Zara and Superdry. Pick up an official souvenir at the Real Madrid FC stores, or head to Sibarium for some ready-to-ship Spanish ham and other local delectables. Of course, you'll also find a number of convenience stores, electronic and travel shops, pharmacies, and Duty Free areas.
4. Take a shower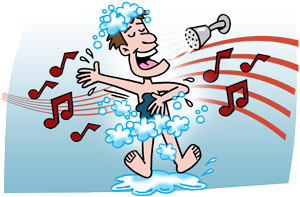 Shed that last flight with a refreshing shower. The Air Rooms in Terminal 4 has a shower-only package which includes 30-minute access to the shower facilities plus access to their lounge (WiFi and free snacks), with packages starting at €45.
5. Go sightseeing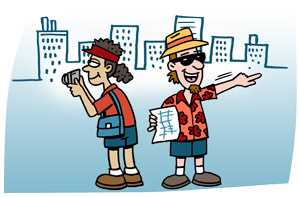 Stuck on a seemingly endless layover? Take the opportunity to explore Madrid! Public transit makes it easy to reach the city center, so depending on your sightseeing goals, you'll want at least 6 hours until your next flight.
Store any unnecessary bags in the Left Luggage Office in the Arrivals area of Terminals 1, 2, or 4. Then, choose how to reach the city centre. We like Metro Line 8, which connects all airport Terminals with Nuevos Ministerios station in central Madrid, where you can then change to other lines to reach the city centre at Sol station. Or, ride the Renfe Line C1 from Terminal 4, where you can also switch. Both options take about 25-30 minutes. Taxis are also affordable and relatively inexpensive, just be sure to hail an officially licensed one from an airport taxi stand.
In Madrid, visit world-class museums like the Prado and the Reina Sofia Museum, home to Picasso's monolith Guernica. Take a stroll or rent a rowboat to get around the lush Retiro Park. Visit Plaza Mayor for classic Spain – enjoy a coffee or a glass of wine. Stroll along Gran Via to eye soaring examples of Art Deco architecture, and pop into the many jamon (ham) eateries that dot the streets. Football fans will want to tour Stadio Santiago Bernabeu, home to Real Madrid FC.
Whatever you get into, leave plenty of time to make it back to the airport for your next flight.
6. WiFi
WiFi is free and unlimited for your social media perusing.
7. Sleep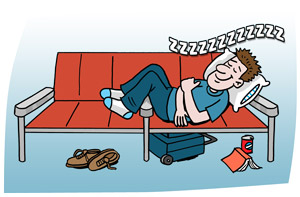 Sleeping here is generally acceptable, but whether you can find any comfortable spots in this modern, sleek airport is up to you. You'll find plenty of wooden or metal seats, though only a few are armrest-free. You may be better off stretching out on the floor. (Note that Terminal 1, the budget carrier terminal, has a lot fewer seats.) The McDonald's in T4 is reported to have soft, cushioned seats and power outlets. If you are camping out overnight, do have your boarding pass ready for Security checks – without one, you'll have to exit the airport for the night. Eyeshades, earplugs, and an extra layer will help make this airport more comfortable. Rather hotel it up for some proper sleep? Air Rooms inside Terminal 4 has 22 rooms for rent overnight and during the day, of you can choose the shower-only package. Two traditional hotels run free shuttles to and from the airport. Locations and details available in our Madrid Barajas Airport Guide.
These are just a few things to do on a layover at Barajas Airport. Visit our Madrid Barajas Airport Guide for more information about more services and facilities available, such as food, WiFi, mobile charging, luggage storage, nearby airport hotels, and much more.