The larger of two airports serving Milan, make the most of your time between flights with these six things to do on a layover at Milan Malpensa Airport.
1. Enjoy a meal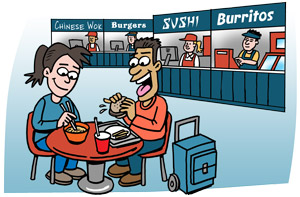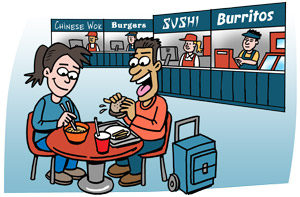 If you like Italian food (who doesn't?), you're in luck here! There aren't endless amounts of restaurants, but you will find a whole range of pasta, pizza, and antipasti, plus delicious wine and coffee – perfect for a leisurely dining experience. Other options include burgers, juice bars, noodles at Wagamama, and bakeries. International chains include McDonald's and Burger King. A Carrefour grocery store is in T1's pre-security area, perfect for grabbing affordable snacks. One eatery in Terminal 1 is open 24 hours.
2. Relax in a lounge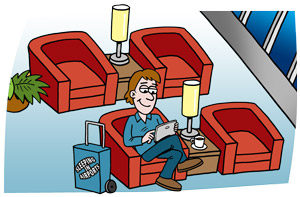 Have you always wanted to check out an airport lounge? A long layover is the perfect chance! A few Club SEA lounges welcome any traveller willing to pay the entry fee – that means you can fly any class and any airline (we see you, fellow Economy Class flyers!). Enjoy unlimited food and drinks, WiFi, and TVs in a comfy, quiet environment for a single fee. Some even offer shower facilities. Pay at the door or use your lounge membership program to gain entry. See our Milan Malpensa Airport Guide for details.
3. Shop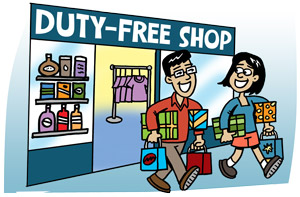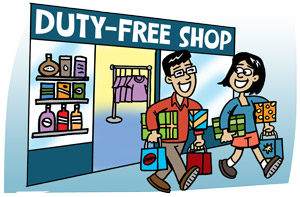 As the city of fashion, it's no surprise that Milan's style extends to its international airport. Big spenders and window shoppers alike will enjoy the dozens of high-end fashion labels in Terminal 1, including Italy's own Bric's, Boggi, Camicissima, Furla, Tod's, and more. You'll also find various convenience stores, Duty-Free, and traditional airport shops. Even the budget carrier Terminal 2 has a few shops to cover your basic needs.
4. Go sightseeing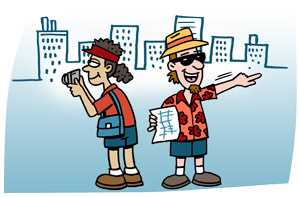 Can't stand another minute in an airport? Adventurous travellers can head into Milan for some worthy sightseeing, shopping, and dining.
Your speediest and most affordable option is to hop on the Malpensa Express train, which connects both Terminals with Milano Centrale and Milano Garibaldi stations in the city center. Taxis and buses are available, but they must contend with traffic.
In the city centre, ride the Metro or walk over to the iconic Duomo di Milano, the 3rd largest in the world, which took six centuries to build! Gawk from below or visit the roof for a unique view. Pop into the fancy mall that is the Galleria Vittorio Emanuele. Il Cenacolo houses the monumental Last Supper by da Vinci, but it's only worth going if you can secure your timed-entry tickets well in advance. Otherwise, stroll the Botanical Garden and alleyways in the nearby Brera neighbourhood.
If you'd rather stay closer to the airport but still crave the fresh air, hop in a cab to the Castello Visconti di San Vito, offering guided tours of the 13th-century castle or the Volandia Museum, perfect for car and plane enthusiasts.
Don't forget to leave plenty of time to get back for your next flight!  Visit Tripadvisor for more Things to do in Milan.
5. WiFi
WiFi is free and unlimited, though you must register to access it.
6. Sleep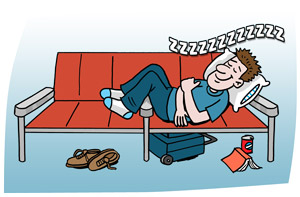 Getting away with airport napping shouldn't be much of a problem here. Terminal 1 has plenty of floor space and metal benches, but it is busier overnight, thanks to late-night departures. Home to budget airlines, Terminal 2 has its fair share of overnight campers, and the terminal tends to be a bit quieter. Many reports highlight the Arrivals Level, the Gran Cafe, and the Floor 3 food court as the comfiest places to spend the night. Fans of traditional hotel rooms have plenty of options here. The Sheraton Milan Malpensa is located in T1, with day rooms available. The Zzzleepandgo Sleep Pods in T1 are a cheaper, less traditional option – 4 soundproof pods with beds, WiFi, and charging outlets are available by the hour. Otherwise, hop on the shuttles (some are free) to 3 more hotels at or near the airport. See our Milan Malpensa Airport Guide for locations and details.
These are just a few things to do on a layover at Malpensa Airport. Visit our Milan Malpensa Airport Guide for more information about more services and facilities available, such as food, WiFi, mobile charging, luggage storage, nearby airport hotels, and much more.