Munich Airport has consistently ranked high with travellers who pass through this airport on a layover. While MUC is one of Europe's busiest, it remains efficient and comfortable thanks to its good design and modern amenities.
If you find yourself with a layover here, you'll certainly find one or two things to keep you entertained. Here are 16 Things to do on a layover at Munich Airport.
1. Enjoy a meal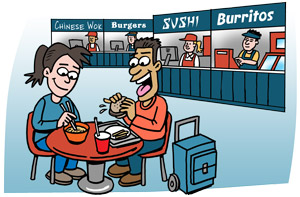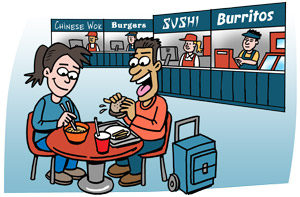 With more than 60 restaurants, you should have no problem finding something to eat that suits your taste and mood. There's a vast selection of German and European options, from to-go kiosks to cafes, bars, and full-service restaurants – some of which make you feel that you've left the airport altogether. Those in the know head to Leysieffer, Bistro Organic, and Dallmayr Bistro, or traditional German brewpubs like Hofbrauhaus, Airbrau, and Paulaner. Of course, you'll find McDonald's and Starbucks outposts, too. A couple groceries stores sell fresh produce, deli meats and cheese, and baked goods, plus everyday items. Note that there are a few 24-hour concessions in the pre-Security Munich Airport Center, while inside Security offers 2 restaurants and 3 Fresh Food Pick-up Stations that operate 24 hours.
2. Relax in a lounge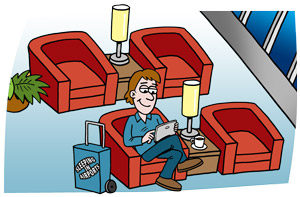 For as comfortable and convenient as Munich Airport is, airport lounges offer a little extra something. The cool thing is you don't have to be a First or Business Class flyer to get in – a few lounges here allow access for any traveller, no matter the airline or class flown. Simply pre-book online or take advantage of a lounge membership program to gain entry. The single visit fee may well be worth the included food, drinks, and relaxing atmosphere. See our Munich Airport Guide for locations.

3. Go shopping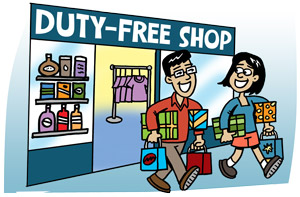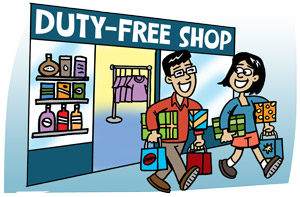 A good way to pass time on your layover is to browse the shops – after all, there's about 150 of them here! You'll find everything from convenience shops, newsstands, and technology stores to huge Duty Free areas, souvenir shops, and international fashion boutiques. German brand Lloyd sells leather goods and shoes, and the soccer fan in your life will love some gear from the FC Bayern Munich Fan Shop. Even if you're not a car geek, you'll appreciate myAudi Sphere, a huge shop/interactive concept store for the well-known car brand.
4. Try the local brew(ery)
Munich is the heart of Bavaria, the German state known for its beer culture. The airport certainly has its share of bars and pubs, but Airbräu is actually the world's first brewery inside an airport! Head to the brewery to sample 7 (very) locally made beers.
5. Take a shower
The best way to start your layover? Freshen up between flights. Shower facilities are available in the Munich Airport Center and in Terminal 2. The €15 charge might just be worth it – towels and toiletries are included.
6. Explore Munich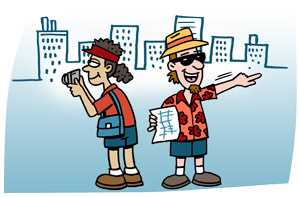 You may have a particularly long layover to get through – the good news is for travellers with at least 5 hours between flights is that it's easy to get out and explore Munich or some nearby Bavarian towns. Fresh air, good architecture, and local food may just be the best way to spend a layover.
The airport is located about 35 kilometers from the Munich city center, but getting there is easy thanks to the great public transit. We recommend the train for its speed – and it won't get stuck in any traffic. Trains from both terminals depart every 10 minutes and connect to the Central Station and Ostbahnhof. Buses and taxis are available, too. (If you've got luggage, you can store it at the airport before heading out.)
Once you're downtown, head to Marienplatz, the traditional main square. Iconic sites like the Frauenkirche, the long-running beer hall Hofbrauhaus, and the Kunsthalle (art museum) are within walking distance. Or stroll the streets of Gartnerplatz, the hip neighborhood that feels like artsy Berlin.
If you'd rather stay nearby, the town of Freising provides an authentic view into a traditional Bavarian town, and it's only 20 minutes from the airport. Stroll the town, enjoy a meal, and pop into the museum and the cathedral of St. Maria and St. Corbinian.
For more ideas and tips, see our Munich Airport Layover Sightseeing article. And remember to leave plenty of time to return to the airport, grab your baggage, and process through Security.
7. Go for a massage
You actually have a couple options when it comes to massage services here! The Chi-Mas Institute offers acupressure massages daily in Terminal 2. If that's too expensive for your budget, simply plop into a shiatsu massage chair in T1 – only €2 for 10 minutes.
8. Play golf and check out Visitor's Park
Visitor's Park is the perfect place to bring the kids: there's historic aircraft to explore, a playground based on cultures of 5 continents, and interactive exhibits. Even if you're traveling solo, head here to do some mini golfing – the 18-hole course is open daily from 9:30AM – 5:00PM.
9. Enjoy the view
The view from the top of Visitor's Hill, located in Visitor's Park, beats most airport observation areas – climb 172 steps to this viewing platform and earn panoramic views of planes and people coming and going from Terminal 1 and the nearby runways. Open 24 hours; €1 for entry.
10. Tour the airport
Join an airport tour if you're interested in aviation and engineering – or just want a cool way to spend your time. The bus tour covers 12 kilometers of ground around the airport and answers burning questions like how luggage makes it to the cargo hold and the size of maintenance hangars. Note that the tour is conducted in German.
11. Visit the casino
Feeling lucky? Take a risk with some gambling. Video slots and card games are located pre-Security in both terminals.
12. Squeeze in a work out
If you're looking for a reason to skip your workout, you won't find one here! The Hilton Fit & Fly Spa is open daily and a day pass gets you access to a fitness center, 17m swimming pool, steam bath, sauna, and more. Or, try a quick 20-minute electro-muscular stimulation (EMS) workout at Bodystreet Studio. Both are located in the Munich Airport Center.
13. Check out the seasonal activities
For 20 years, the airport has transformed the Munich Airport Center into a Christmas and winter wonderland. If you're flying through between mid-November and New Years, pop into the MAC for decorated trees, twinkling lights, a pine forest and ice rink, and local market goods. You can even try your hand at Eisstockschiessen, a local sport that resembles curling, but without the brooms.
In summer, the airport is rolling out some freewheeling fun, too: the Bike and Style event brings mountain biking and freestyle activities to the airport during the summer holidays. On weekends, professional German riders will put on shows. Travellers can even try out brand new e-bikes on test courses.
14. Stop by a salon
Spend your time between flights getting a makeover. A few spots offer haircuts, styling, and beauty treatments throughout the airport.
15. Get connected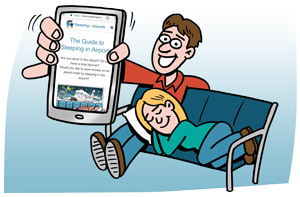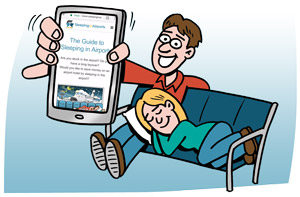 Stay connected to friends and family, update your social media accounts or surf the internet during your layover. WiFi is free throughout the airport, though you will need to register with your name and email address. If you don't have a device, internet kiosks with printers are located throughout the airport – pre-Security they are free, inside Security, they are €0,50 per 6 minutes.
16. Sleep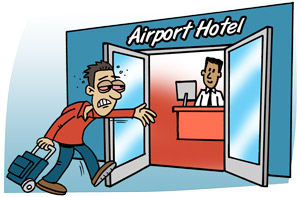 In general, you should have no problems catching up on sleep here. There are plenty of seating options throughout, though travellers report that Terminal 2 has more comfortable chairs and benches. Three designated Rest Zones have reclining seats and footrests, so grab one for a nap. If you're camping out overnight, know that security closes between 11pm and 4:30am, so if you're not inside by then, you'll have to stay Landside. Prefer a little more privacy or comfort? Nap Cabs in the secure zone of Terminal 2 offer self-service sleep pods for one person, with a full bed, small desk, privacy blinds, and more; rent for the hour, maximum 12 hours – no reservation required. For a more traditional hotel, the Hilton Airport Munich is located at the airport, between Terminals 1 and 2. Otherwise, several hotels are located within a few minutes' drive of the airport. See our Munich Airport Guide for locations and details.
These are just a few things to do on a layover at Munich Airport. Visit our Munich Airport Guide for more information about more services and facilities available, such as food, WiFi, mobile charging, luggage storage, nearby airport hotels, and much more.