If you have found yourself with a layover at Paris Charles de Gaulle Airport, you may now be wondering what to do with your time….besides sleep! The larger of two Paris airports, CDG is a busy airport with a confusing layout that can get the best of even the most seasoned travellers. While the duration of your layover and the terminal you are stuck in will significantly affect your overall enjoyment of time at CDG, there are some decent facilities suited for layover passengers.
To help you plan your stay, we've created this list of 11 things to do on a layover at Paris CDG Airport.
1. Enjoy a meal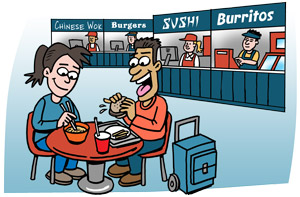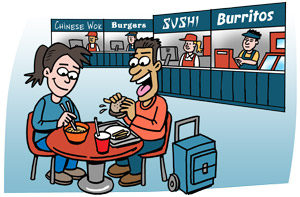 France and food go hand-in-hand, but that wasn't always the case at CDG. Luckily, It seems the airport has refreshed its approach to food, so it's not the food desert it once was. You'll undoubtedly find something to satisfy in the many cafes and restaurants. Paul is one go-to option for coffee and sandwiches, and you can sample the colourful macaroons at Laduree (they're great as souvenirs, too, if you're willing to share). A fancy splurge is the Caviar House & Prunier Seafood. Healthier food is available at EXKi and Naked. Of course, Starbucks, Pret a Manger, and McDonald's may be just what you're looking for.
2. Relax in a lounge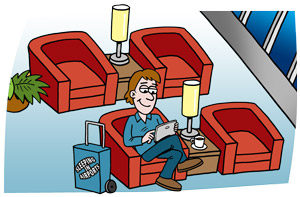 Airport lounges might be the perfect way to spend your layover – pay a flat fee and get unlimited food, drinks, WiFi (and maybe even shower facilities), all in a relaxing environment. Not a First or Business Class flyer? No problem! Several lounges here offer access to any traveller, no matter the airline or class flown. Purchase a lounge pass online or use a lounge membership program to gain entry. Locations and details are available in our Paris Charles de Gaulle Airport Guide.
3. Go shopping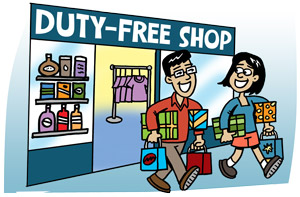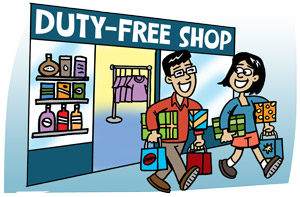 Even if you're not a big shopper in real life, that all changes at the airport when boredom between flights sets in. You'll undoubtedly have plenty of shops to browse here and may even find a good deal. The large Duty-Free shops (T1 and T2) offer discounts on French brands like Chanel, YSL, and Diptyque for scents and candles. You'll find plenty of fancy boutiques, particularly in Terminal 2C. Or stick to the more affordable travel, convenience, and souvenir shops. Kusmi Tea, La Maison du Chocolate and Laduree make great edible souvenirs.
4. Browse the art
T1 and T2 house a lot of works displaying French art and culture. The Louvre, Palace of Versailles, and other institutions also lend rotating exhibitions to the airport. Stroll around and see what art you're able to spot.
5. Visit Instant Paris
Does a layover in a city count as a visit if you don't leave the airport? This long-time traveller debate is put to the test here at CDG. Instant Paris is a brand-new area that offers modern airport amenities in a fashionable, only-in-France way. All travellers can swing by the lounge, which has a library decorated in Haussmannian style with plush couches and tall bookcases that house more than 300 publications in various languages. National and international news streams on nearby tablets and the screen wall broadcasts live sporting events. An immersive 3D walk makes you feel like you're in Paris, with virtual reality views of the capital and, of course, the Eiffel Tower. YotelAir sleep cabins and an organic restaurant are located here.
6. Go sightseeing in Paris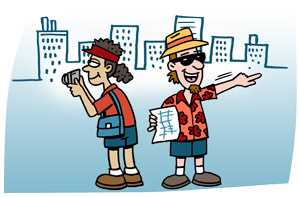 If you've got a lot of time, Instant Paris may not entirely cut it – instead, you can see the real thing! CDG is well connected to Paris, but it does take about an hour to reach the city center, so we only recommend leaving the airport for the city if you've got at least 8 hours between flights. If so, you'll have plenty of things to check out!
First up, leaving the airport. Store your bags in T2 near the train station. Then head for the TGV (high-speed) train – the RER B train line goes every few minutes and has you at the Chatelet-les-Hall station in about 45 minutes. A few bus routes are available, too, but will take longer, even if they don't cost much less. Taxis are available, but traffic can really slow you down.
A few sites
Once you're in the City of Lights, hop on a 1-hour cruise along the River Seine. It might seem touristy, but even locals enjoy these, especially in the evening. Boats leave the Eiffel Tower and pass by the Louvre, Notre Dame, and the Musee d'Orsay. If you'd rather stay on land, stroll the tiny Ile de la Cite, an island in the river that is a compact Paris, with cafes, cobblestone streets, and shops. With more time, consider walking or riding to the top of the iconic tower – or skip the lines and head to Montparnasse Tower, which offers the same city views, except with the Eiffel Tower in your pictures! The Louvre is well worth the visit, but it will take a lot of time, so know exactly what you want to see. Art lovers should head to the steep hillside neighbourhood of Montmartre to see where Picasso spent much of his life. See our Paris CDG Airport Layover Sightseeing article for more tips and suggestions.
As always, leave plenty of time to return to the airport, pick up your bags, and process through Security before your next flight.
7. Treat yourself at the spa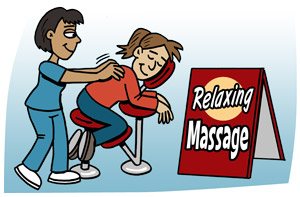 Want a beauty touch-up? Need to get that crick out of your neck? BeRelax Spa in Terminal 2E offers a full range of beauty treatments, including mani/pedis, facials, and massages. Express massages are available at the Be Relax kiosks throughout Terminal 2. If you'd prefer to save the cash, massage chairs are located throughout the airport, starting at a mere €2.
8. Take a shower
Freshening up between flights can be a total game-changer for your layover. Some pay-to-use lounges have shower facilities, and the YotelAir sleep cabins in Terminal 2E offer a shower-only option starting at €20 (30 minutes).
9. Play some games
A couple of in-terminal arcades are filled with '80s video games and pinball machines. Playstation consoles and multiplayer carousel tables are in all terminals if you prefer newer gaming options.
10. Get Connected
Stay connected to friends and family, update your social media accounts or surf the internet during your layover. WiFi is free and unlimited, but you can upgrade to faster and stronger options depending on your needs.
11. Sleep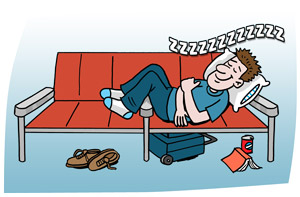 Travellers report that CDG is a reasonably easy place to get some sleep between flights, especially if you're inside Security. Whether for a daytime nap or an overnight campout, Terminals 2A and 2E are reported to be the most comfortable. In Terminal 2E, Gate L has orange couches upstairs from the connecting train, so snag one, and you can spread out. There are also some designated Rest Zones that offer lounge-style seating. It's likely to be cold and bright wherever you are, so pull on a sweater and put your noise-cancelling headphones to use. If you'd rather pay for better quality sleep, you've got plenty of options. Passengers en route to or from flights beyond the European (Terminal 2E, Gates K, L, or M) can rent day rooms or overnight stays at the YotelAir sleep cabins. If you only need to freshen up, they offer shower-only packages starting at €20. For all other travellers or those who prefer a more traditional hotel, several are within a few minutes' walk from Terminals 1 and 3. See our Paris Charles de Gaulle Airport Guide for details and locations.
These are just a few things to do on a Paris Charles de Gaulle Airport layover. Visit our Paris Charles de Gaulle Airport Guide for more information about the services and facilities available, such as food, WiFi, mobile charging, luggage storage, nearby airport hotels, and much more.