Consistently voted one of the world's top airport experiences, you may be wishing your layover here is actually longer! In fact, some travellers purposely plan to spend the a full day or overnight here to check out all the cool technology, food, and in-airport amenities like gardens, a golf course, and movie theatres. Make the best of your time here with these 16 things to do on a layover at Seoul Incheon Airport.
1. Explore the food scene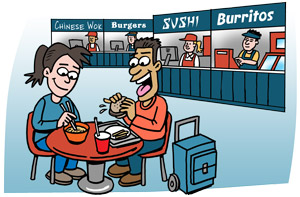 Korea and food are practically synonymous, so even if you're not a foodie, you'll do well to check out some in-airport eateries. Sample traditional Korean food at quick food court stalls or sit-down restaurants that tout kimchi, noodles, mackerel, and the comforting rice dish bibimbap. There's tons of other cuisine, too, like Japanese, Chinese, Italian, Indian, and more. Western chains include Burger King, KFC, and the ever-popular Shake Shack. Many eateries stay open 24-hours.
2. Hang out in a lounge
If bouncing all over the airport to pass your layover isn't your thing, consider the airport lounge. For a single price, you can relax with included food and drink, WiFi, and maybe even shower facilities – all in calmer, cooler digs than the main terminal. Many airport lounges here offer access to any traveller, which means your airline or Economy Class status doesn't prevent you from enjoying one. Simply pre-book online or use your lounge membership program to gain entry. Details are listed on our Seoul Incheon Airport Guide.

3. Go shopping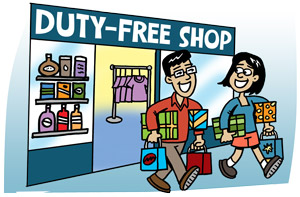 The shopping here offers seemingly endless Duty Free areas, plus a range of bookstores, cosmetic shops, and souvenir stores. The pharmacies and convenience shops are a particular Korean experience, offering super affordable K-beauty makeup and skincare treatments and local candy and drinks, so definitely check those out.
4. Take a shower
Freshen up with a shower! Shower facilities in both terminals are available for free. Use your own towel and toiletries or pay the small fee for a toiletry kit.
5. Relax at a spa
Take your pampering one step further with a spa or massage treatment. Prana Spa and Skin Care/Massage have several locations and offer manicure/pedicure services and a range of express and full-service massage options.
6. Take in the art
The airport offers a whole range of art shows plus regularly scheduled live music performances.
7. Gamble
Feeling lucky? Take a gamble at the Paradise Golden Gate Casino, located at the Hyatt Regency, just 3 minutes away from the main terminal. Free shuttles head back and forth from the hotel every 15 minutes.
8. Visit the (virtual) gym
The brand new Terminal 2 is a high-tech place, particularly evident in its digital gym. Its virtual challenges offer a real-world workout made up of jumping, stepping, dunking, and other exercises designed to get your blood pumping. Located near Gate 231.
9. Wander the gardens
Seven gardens offer some relaxation and calm in the bustling airport environment. Most are located indoors, with various themes: cactus, flowers, rocks, water, and plants. The Wildflower Garden is located outdoors. A little farther from the main terminal is the Sky Garden, a landscaped area with flowers, courtyards, walking paths, and an observation deck that provide a welcome respite from the airport.
10. Hit the links
Practice your golf game! The Sky72 Golf Club offers an 18-hole putting course and a 330-yard driving range, open daily from 5:30AM – 11:00PM. Located in the International Business Area (where else?).
11. Take in Korean culture
Even if you're just passing through the airport, you can take in some Korean culture. The airport offers a range of cultural experiences, including museum and a Traditional Cultural Center. Explore a typically Korean approach to relaxation at the Rest and Relaxation experience, which highlights handicrafts, folding screens, and local artwork that promote peace and tranquility. For cutting-edge innovation typical of 21st-century Korea, visit the IT Experience Center.
12. Catch a movie
Relax and catch up on the latest movies. The CGV Movie Theatre, located pre-Security in the Transportation Center, runs feature-length films every day between 9:00AM – 11:00PM.
13. Stretch your legs on the ice rink
Get in some fun and exercise with a visit to the year-round ice rink, located in the pre-Security Transportation Center. Access is free, though you'll need to pay to rent skates – unless you just happened to bring yours along! Open daily, 10:00AM – 8:00PM.
14. Join a sightseeing tour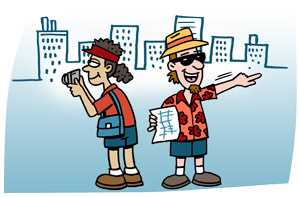 If you're in transit, you can join one of the many transit tours that the airport arranges, available in Korean and English. Tours last between 2-8 hours and visit sights like the Yongungsa Temple, the Dora Observatory, and the Sinpo Market. Costs vary depending on your tour, from $10-$100.
Go sightseeing on your own
If you want to check out Seoul but a guided tour isn't your thing, you can do it yourself. The airport's location means it takes about an hour to get downtown, so we only recommend this if you've got a layover of at least 6 hours!
Store any bags you don't want to drag along inside the main terminal lockers. Then, hop on the AREX Railroad Express, which connects to the city center's metro lines, or one of several buses that connect to various points in Seoul. Taxis and fixed-rate shuttles are available, but depending on the time of day, these may have to contend with some serious traffic.
First-time visitors to Seoul should head directly to the iconic Gyeongbok Palace, which today serves as a museum and gardens for traditional Korean folk culture. From here, stroll to the president's home at the Blue House or visit the National Folk Museum. Explore the city's huge arts scene at Insadong arts district, known for its galleries, tea hours, and traditional house-restaurants. Pick up some local goods or sample traditional and modern food at the huge Namdaemun Market. For more tips and ideas, see our Seoul Incheon Airport Layover Sightseeing article.
15. WiFi
Free WiFi is available throughout the airport, so you can catch up on your online life during your layover. Free internet stations are available if you manage to travel without a mobile device.
16. Sleep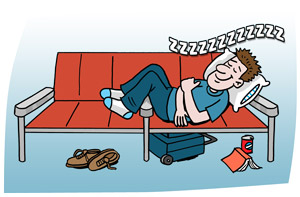 With so many local and long-haul flights coming and going at all hours, the airport is pretty tolerant of sleepers, even those staying overnight. You'll find plenty of comfortable seating, and even reclining chairs and free massage chairs! Because gates are announced just before boarding, your best bet for calm are the Rest & Relaxation lounge areas, particularly on Floors 3 and 4. At night, most lounges are dimmed, so the lights aren't super bright. If you'd rather spend the money for a real bed, you're spoiled for options. Transit hotels are located in both Terminals 1 and 2, with rooms available overnight or in 6-hour blocks during daytime hours. If you're not in transit, opt for the capsule hotels, located in both terminals, offering single and double rooms for stays of at least 3 hours. Several hotels are located within a short drive of the airport, with free shuttle service. See our Seoul Incheon Airport Guide for details and locations.
These are just a few things to do on a layover at Seoul Incheon Airport. Visit our Seoul Incheon Airport Guide for more information about more services and facilities available, such as food, WiFi, mobile charging, luggage storage, nearby airport hotels, and much more.