Voted one of Europe's best airports in 2017, a layover at Stockholm Arlanda Airport doesn't have to feel like a waste of time. In fact, it can feel like a destination unto itself, especially with these 9 things to do on a layover at Stockholm Arlanda Airport.
1. Enjoy a meal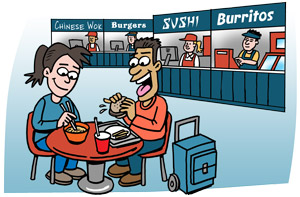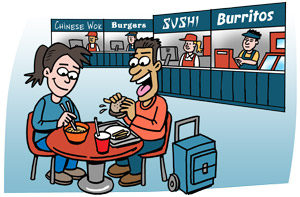 Start your layover with a meal. The food scene here is pretty eclectic, offering Swedish and Scandinavian, Italian, sushi, Chinese, pan-Asian, and plenty of cafes, health kiosks, and fika joints. Most spots, even the McDonald's and Starbucks, have that sleek Swedish design, and some sit-down restaurants offer great views, too. For a leisurely experience, sample Scandinavian tapas and drinks at Andersson Foot & Akvavit, or check out Pontus in the Air, considered Europe's best airport restaurant.
2. Relax in a lounge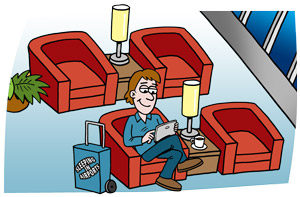 Looking for a comfortable environment to pass your layover? Head to an airport lounge. No longer bastions of only First and Business Class flyers, a few lounges here offer pay-to-enter access for any traveller, no matter your flight class or airline. A single fee usually includes food and drinks, WiFi, news and TV, and comfortable seating for a few hours. Prebook a lounge pass or use your lounge membership program to gain entry. See our Stoceskholm Arlanda Airport Guide for details.

3. Shop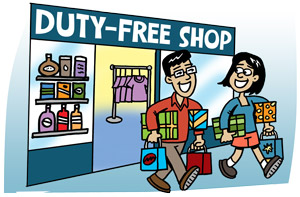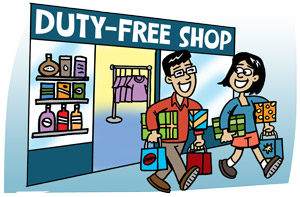 The three dozens or so shops here are well-curated, offering any last-minute needs plus a lot of things that aren't necessarily needs. You'll find convenience stores, electronics stores, and of course Duty Free areas. Local shops that are worth a visit include Designtorget for classic Scandinavian design, Lakrids by Johan Bulow for organic candies, and Movesgood and Becksondergaard for clothing.
4. Visit the sauna and gym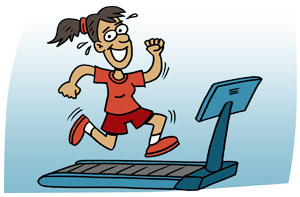 Two hotels at the airport, the Clarion and the Radisson Blu, offer fitness and sauna options for non-guests. The Clarion non-guest package includes access to swimming pool, sauna, and gym for SEK 150. At the Radisson Blu, SEK 200 gets you to the gym, sauna, jacuzzi, and additional facilities.
5. Get your hair done
Flygfrisoren is a full-service hair salon, offering haircuts, colors, perms, styles, and professional products, so feel free to get your hair done for your next destination!
6. Get married!
This may surprise you, but the airport offers wedding packages for couples seeking a truly unique wedding destination. Have your marriage ceremony in a stylish VIP lounge or in the airport's control tower! Word to the wise: you'll probably need to book this one in advance of your layover.
7. Go sightseeing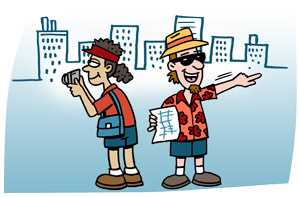 If you've got a layover of 6 or more hours, consider leaving the airport altogether! Public transit makes it easy to reach the Stockholm city center for some exploring, dining, and taking in the sea breeze.
The quickest way to get downtown is the Arlanda Express train, with frequent departures that have you in Stockholm in 20 minutes. Taxis and buses are available, too, but cost more or take longer.
Once downtown, stroll over to Old Town (Gamla Stan), the historic city center that is known for its unique, colorful architecture and winding alleyways. Walk along Strandvagen, a fancy avenue with high-end shops that lines the picturesque harbor. The Vasa Museum is well worth the slight trek to see a 17th-century ship that is nearly completely restored after sinking on its maiden voyage. Art fans will appreciate a visit to the Moderna Museet.
However toy spend your layover, plan plenty of time to make it back to the airport and clear Security before your next flight.
8. WiFi
WiFi is free, but it is limited to 3 hours or 100MB of data, whichever you hit first. You'll have to pay up after that.
9. Sleep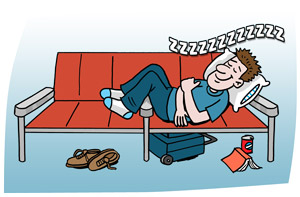 Just want to catch up on sleep during your layover? You should have no problem here, especially with ample seating and some decently comfortable benches. SkyCity reportedly has the best sleep spots, and the upstairs level above it has lounge chairs. The airport does get chilly at night, so an extra layer or two will provide warmth, plus some cushioning if you wind up stretching out on the floor. If you're more of a hotel person, you can choose from three airports located directly at the hotel. A few more hotels are located within a short drive of the airport, including a 747 Jumbo Jet-turned-hostel! See our Stockholm Arlanda Airport Guide for details.
These are just a few things to do on a layover at Arlanda Airport. Visit our Stockholm Arlanda Airport Guide for more information about more services and facilities available, such as food, WiFi, mobile charging, luggage storage, nearby airport hotels, and much more.