A long layover in an unfamiliar airport is a real drag. The great news is Tampa Airport was voted one of the best in North America in 2017, thanks to its easy design, friendly staff, and solid dining scene. To make the most of your time, here are 8 things to do on a layover at Tampa Airport.
1. Grab a bite to eat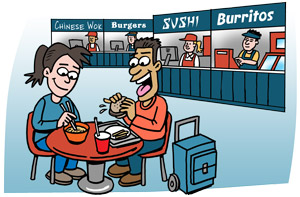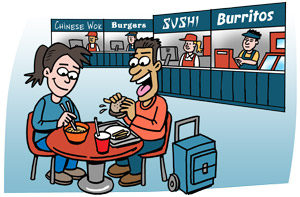 Hunger and good layovers are basically opposites, so start your layover with a meal. About 40 eateries here serve up a range of dining options, and a lot of them are locally owned. Restaurants and kiosks offer Italian, Spanish, Greek, seafood, and classic American burgers. Cigar City Brewing is the airport outpost of a popular local brewery, and The Cafe by Mise en Place is perfect for a leisurely sit-down option. Note that with the exception of the 24 hour Starbucks (Landside) most eateries close by 9:00PM or so.
2. Spend time in a lounge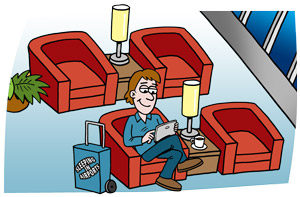 A long layover is the perfect opportunity to try out an airport lounge. If you are an economy class traveller flying on American or Delta (or if you belong to a lounge membership program), you can purchase a day pass to use their lounges. For a single price, take advantage of unlimited food and drinks, WiFi, comfortable seating, and news and TV, all in a quiet setting perfect for work or relaxation. See our Tampa Airport Guide for locations and details.

3. Browse the shops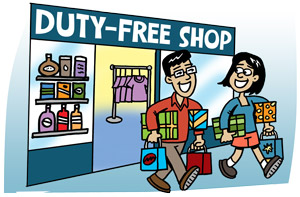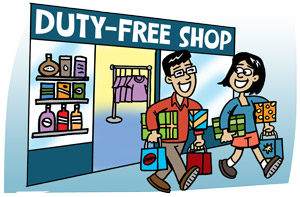 The shopping here isn't anything too exciting, but it certainly covers all your airport needs. A few convenience shops and bookstores offer last-minute amenities, plus snacks and souvenirs. A couple Duty Free areas are available. For the T-shirt lover in your life, visit Ron Jon Surf Shop and Hard Rock Cafe.
4. Check out the art
The airport has been showcasing local and national artists for more than 40 years. The Airport Gallery is located pre-Security, in the hallway that connects the terminal and the Airport Marriott Hotel. If you want to stay inside Security, keep your eyes peeled for the dozens of paintings, photos, and sculptures on display across all terminals.
5. Treat yourself to some pampering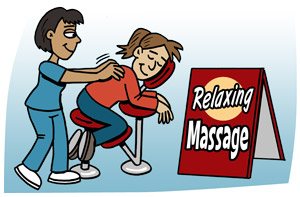 In the airport, the Terminal Getaway Spa offers spa treatments, manicures and pedicures, and more. Rick's Massage in the Marriott Hotel offers a whole range of full and express massage options.
6. Go sightseeing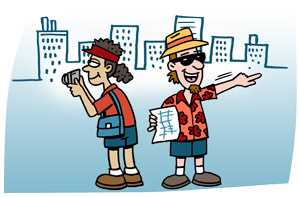 Stay in the airport for hours or get outdoors for sun, surf, and fresh air? Easy decision! Luckily, the airport is located just a few miles west of downtown Tampa, so if you've got at least 6 hours before your next flight, sightseeing in the city is a great option. Taxis are your most efficient option: a flat fare of $25 will have you downtown in about 20 minutes. The more affordable HART public bus route 30 saves money, but will take longer.
Once in town, check out the Tampa Riverwalk, or get some history at the Henry B. Plant Museum. Head to Ybor City, where you'll stroll past historic bungalows, coffee shops, and former cigar factories in the historically Cuban neighborhood. Take a break from the hot Florida sun with a visit to the Tampa Bay History Center or the nearby Florida Aquarium. If your layover is longer, buy a ticket to Busch Gardens, a combination theme park and botanic gardens.
Whatever exploring you do, leave plenty of time to make it back to the airport for that next flight!
7. WiFi
Free WiFi makes it easy to pass your layover online.
8. Sleep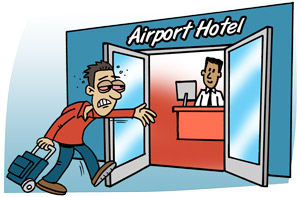 Catching up on a sleep is a completely acceptable way to pass your layover. Expect a decent amount of seating, though most are equipped with armrests. The carpeted floor is a better option for spreading out, and the third floor has some hidden nooks and corners that offer some privacy and peace. Hotel more your style? There's a Marriott located inside the main terminal, and a few more hotels within a quick drive of the airport. See our Tampa Airport Guide for details and locations.
These are just a few things to do on a layover at Tampa Airport. Visit our Tampa Airport Guide for more information about more services and facilities available, such as food, WiFi, mobile charging, luggage storage, nearby airport hotels, and much more.