If you have found yourself with a layover at Vienna Airport, you may now be wondering what to do with your time….besides sleep! To help you plan your visit, here are 7 things to do on a layover at Vienna Airport.
Good to know: The airport is divided into three active terminals: T1 and T3 houses larger carriers, and T1A is home to budget airlines. (T2 is closed for renovations.) Some travelers note that the layout is slightly confusing, so pay attention to signs if you're rushing to your next flight.
1. Enjoy a meal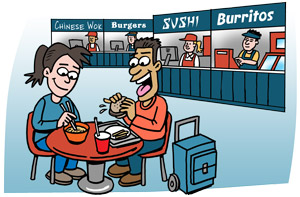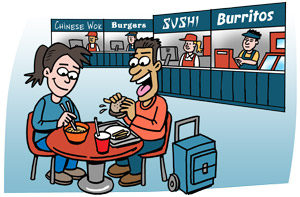 Start your layoff with a leisurely meal, if you've got the time. Choose from sit-down restaurants like Zugvogel and Jamie's Italian, from celeb chef Jamie Oliver. Plenty of casual options serve up Austrian fare like coffee, pastries, Sacher tort, pretzels, and traditional beer. For 24-hour eateries, head to the Arrivals Hall – you'll also find a supermarket (open from 5:00AM – 10:00PM), perfect for picking up more affordable snacks.
2. Spend time in a lounge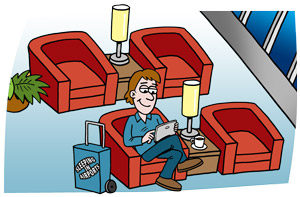 A few airport lounges here allow access to any traveller – no matter your airline or flight class. That means you can pay a flat fee for food, drinks, and WiFi all in a comfortable setting – some even offer shower facilities for freshening up. Gain entry by pre-purchasing a lounge pass or use your lounge membership program. See our Vienna Airport Guide for locations and amenities.

3. Go shopping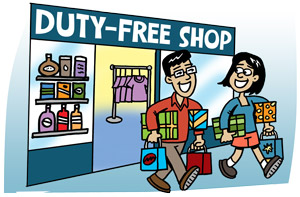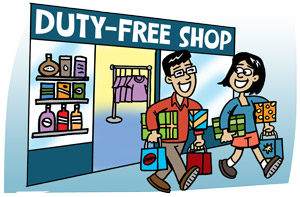 Get your steps in and maybe give your credit card a workout, too – at the airport shops. You'll find plenty of staples like souvenir shops, convenience stores, and Duty Free areas. European boutiques are good for window shopping, and Austrian brands include Freywille for jewelry, Wolford for lingerie, and Manner for world-class chocolates.
4. Tour the airport
The airport offers interactive tours of the inside and outside of the airport, a fun way for adults and kids to learn about air travel technology. The VISITAIR Center is free to enter and explore, but daily tours (Except Sundays) run €9,90 per adult.
5. Explore Vienna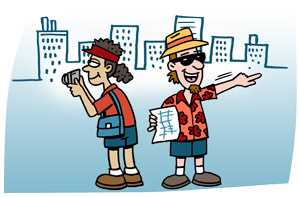 If you've got the time, head into Vienna to explore architecture and museums that make this city so beautiful. If you've got at least 5 hours, the public transit makes it easy. Simply store your bags pre-Security in both T1 and T3, then hop on the City Airport Train (CAT) – a non-stop train that has you in the city centre in 16 minutes! Trains, buses, and taxis are available too.
Once you're in the city, stroll to Stephansdom, the towering Gothic cathedral. Peek inside and then take in the various street performers in the area. Head to Museums Quartier, a world-class cultural center with history, art, and cultural museums alongside sprawling green lawns. For great views, head to the Donauturm Tower, or wander the Schonbrunn Palace to feel like royalty for an afternoon. The Naschmarkt is a sprawling outdoor market, perfect for a casual, local lunch.
Leave plenty of time to return to the airport, pick up your bags, and get through Security before your next flight.
6. Stay connected
Stay connected to friends and family, update your social media accounts or surf the internet courtesy of the airport's free WiFi.
7. Sleep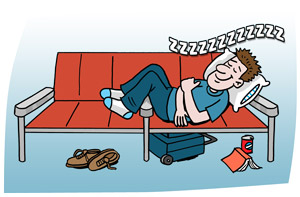 You should have no problem catching up on sleep here, daytime or nighttime. Travellers report several good sleeping areas: T3's Concourse F has a long, quiet hallway with big couches, especially near F27 and F30. Seek out the small cubicles, situated at a lot of gates – these give some privacy while you're charging your technology. Designated Rest Zones offer comfortable couches and rest chairs. Otherwise you should be able to find no-armrest seating. Do prepare for bright lights and lots of announcements – eyeshades and ear plugs should do the trick! Hotels more your speed? The NH Vienna Airport Conference Center Hotel is located a 2-minute walk from the Arrivals Hall, and day rooms are available. Other hotels are within walking and driving distance. See our Vienna Airport Guide for locations.
These are just a few things to do on a layover at Vienna Airport. Visit our Vienna Airport Guide for more information about more services and facilities available, such as food, WiFi, mobile charging, luggage storage, nearby airport hotels, and much more.