Stuck on a layover in Warsaw? Don't worry, though, because we've got you covered with these 8 things to do on a layover at Warsaw Chopin Airport.
1. Enjoy a bite to eat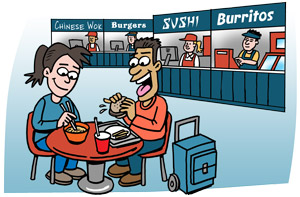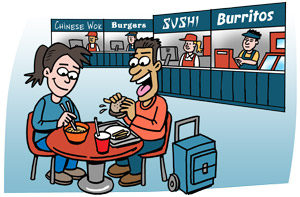 A hungry traveller rarely enjoys a layover, so start yours with a meal. Leisurely sit-down options include the Flame Restaurant & Bar, Gate One, and Johnny Rocket's. You'll find some traditional Polish fare, plus bakeries, delis, cafes, and healthier options. International chains include Paul, Costa Coffee, and McDonalds. A few to-go food options and convenience stores stay open 24-hours.
2. Relax in a lounge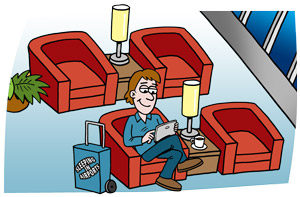 For all-inclusive access to food and drinks, WiFi, news and TV, comfortable seating, head to one of three airport lounges. A couple have shower facilities, and one even has a specific napping area. These lounges offer access to any traveller, so you don't have to fly a specific airline or First or Business Class to get in. Simply pre-book your visit online or use your lounge membership program to gain entry. Details are available in our Warsaw Chopin Airport Guide.

3. Shop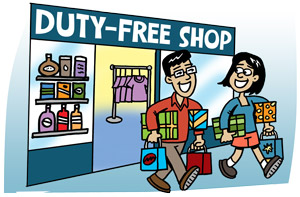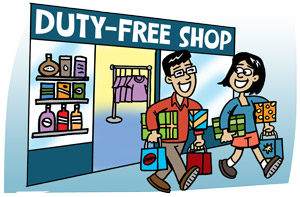 Spend some time browsing the shops. While there aren't endless shopping options, you'll find everything you need here, from newsstands and convenience stores to Duty Free areas and souvenir shops. Pick up some gourmet Polish goods at Krakowski Kredens, a popular local chain and W. Kruk for unique jewelry.
4. Take a shower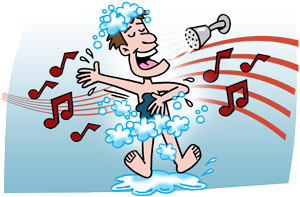 Why not freshen up between flights? Free showers are located in the Food Court near McDonald's inside Security. Two pay-to-use lounges also offer shower facilities. See our Warsaw Chopin Airport Guide for details.
5. Watch the planes
Head to the observation deck for a peek into the planes coming and going. The roofed observation terrace is relaxing and has a radar that tracks flights. Open daily, 6:00AM – 10:00PM, near the route to the train station.
6. Go sightseeing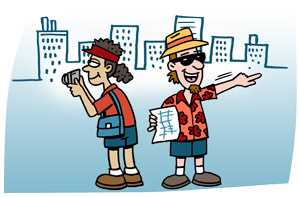 If the idea of one more minute in an airport has you bored and frustrated, go on an adventure in Warsaw! The airport isn't located too far from the city centre, so it's pretty easy to get to the city center in a short amount of time. To make it worthwhile without risking your next flight, we only recommend this option if your layover is longer than 6 hours.
Taxis are the most efficient way to the city, with a one-way journey to the city center costing around 40 PLN for a 15-20 minute drive. Buses and trains may be a bit cheaper, but they will take more time. The Leo Express bus runs frequently and only takes 30 minutes, with no stops between the airport and city center.
Start your visit in Old Town, particularly Castle Square, the historic heart of the city. The cobblestone alleyways wind past cafes and galleries, medieval churches and buildings, all reconstructed in the wake of WW2. Stroll the gardens at Lazienki Royal Residence, or learn important history at the Museum of the History of Polish Jews and Monument to the Warsaw Uprising Fighters. For something a little lighter, head to the Neon Museum or the Dollhouse Museum. Or simply people watch at a cafe or bar, as long as it's not the winter!  Visit Tripadvisor for more things to do in Warsaw.
Keep track of the time so you can make it back to the airport, clear Security, and make your next flight!
7. WiFi
WiFi is free throughout the airport, though you'll have to reconnect every 2 hours.
8. Sleep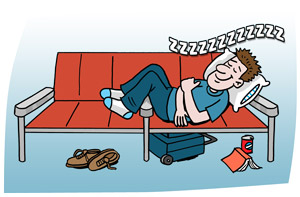 If you're tired and just want to nap your layover away, you should have no problem from the airport staff. With plentiful seating, some without armrests, the areas inside Security are generally more comfortable that the pre-Security zones. The airport can be cold no matter the time of day, so plan ahead with extra layers. Rather check into a hotel? The Renaissance Warsaw Airport Hotel and Courtyard Warsaw Airport are located a short walk across from the Departures Hall, and several more hotels with free shuttle services are located within 5-minute drives of the airport. See our Warsaw Chopin Airport Guide for details.
These are just a few things to do on a layover at Chopin Airport. Visit our Warsaw Chopin Airport Guide for more information about more services and facilities available, such as food, WiFi, mobile charging, luggage storage, nearby airport hotels, and much more.