If you have found yourself with a layover at Wellington International Airport, you may now be wondering what to do with your time….besides sleep! While options are a bit limited, you should be fine for a short daytime visit. An overnight stay will not be so pleasant and nothing is open. Here are 6 things to do on a layover at Wellington Airport.
1. Enjoy a meal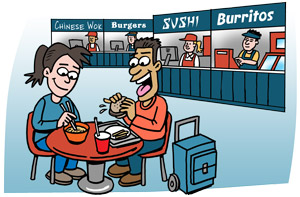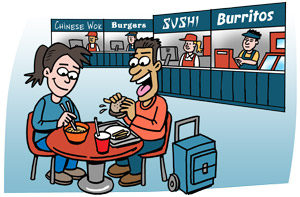 Enjoy a meal during your layover, though don't expect too many options. What this airport lacks in quantity, though, they make up for with decent variety: you'll find several cafes selling the beloved local coffee, healthier options at Fresh Bites and Wishbone, Kiwi cuisine at the Bean Hive, fancy baked goods and desserts at Louis Sergeant, and a couple Asian spots slinging Indian, Thai, Malaysian, and Singaporean curries and other traditional dishes. Of course, you can grab a quick sandwich at Subway if you're in a rush or post up at the bars for a longer spell.
2. Hit the shops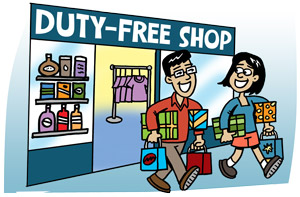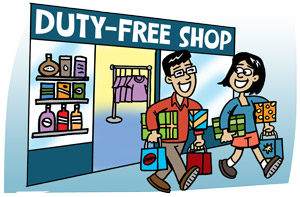 One way to pass any layover is to browse the shops. The key here might be to do so very slowly, as there aren't too many shops. Check out the Duty Free, browse the bookstore, sample the makeup and skin care lines at MAC, or pick up a local souvenir at Simply New Zealand. Icebreaker Touch Lab and 3 Wise Men offer products perfect for the wild New Zealand climate.

3. Freshen up – for free
Perk up between flights with a shower – in free shower facilities, no less! Sure, these may not be the most luxurious facilities you've stepped foot in, but you'll feel much better for that layover and next flight. Free showers are located in Level 1, Pre-Security, to the left and the right of the main entrance.
4. Check out Wellington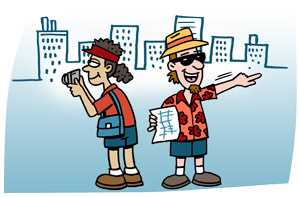 Between flights, the last thing you want to do might be hang out in an airport. If you're more of an explorer type, use your layover as a reason to check out Wellington!
With at least 5 hours before your next flight, you can check your bags in the pre-Security area and hop on the Airport Flyer bus service to the city center. The bus leaves every 10-20-minutes and has you downtown in about 30 minutes. Note the one-way fare is $9 NZD and it's cash only, so be prepared. Otherwise, you can opt for a taxi or shuttle service, but these run closer to $40 NZD one way.
Once downtown, what should you check out? Along the waterfront is the Museum of New Zealand (Te Papa Tongarewa) which covers history, art, and culture of the islands' indigenous peoples. Ride the Wellington Cable Car – or hoof it on your own – to the top of the hill for great views and pop into Wellington Botanic Garden. For more views, head to the peak of Mount Victoria. Kids will have a blast at the Wellington Zoo.
However you pass your layover, don't forget to leave plenty of time to bus back to the airport, pick up your luggage, and process through Security before that next flight!
5. Use the WiFi
Stay connected to friends and family, update your social media accounts or surf the internet courtesy of the airport's free WiFi.
6. Sleep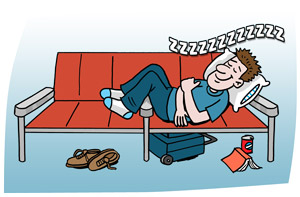 You won't have much problem catching some daytime ZZZ's here, but if you're looking to camp out overnight you'll likely be asked to leave because the airport officially closes between 1:30AM – 3:30AM — that is, unless you're stuck on a major flight delay or cancellation. Outside of those hours, travellers report napping on comfortable couches near the Cook Strait Bar and under the statue of Gollum (this is Lord of the Rings territory, after all!). The airport is loud and brightly-lit, so pack some earplugs and an eye mask to block out the distractions. If you do need a more traditional sleeping situation, there are hotels within a few minutes' walk or drive of the airport – and most offer free shuttle service. See our Wellington Airport Guide for locations and amenities.
These are just a few things to do on a layover at Wellington Airport. Visit our Wellington Airport Guide for more information about more services and facilities available, such as food, WiFi, mobile charging, luggage storage, nearby airport hotels, and much more.