Luckily for you, if you have found yourself with a layover at Zurich Airport, you'll be doing so at one of the top airports in the world. Travellers love this airport for its sleek design, ease of use, and cleanliness. It's not too big, but it is well appointed with amenities, shops and restaurants (albeit pricey), and excellent connections to the city center and nearby towns. Whatever you're in the mood for, here are 12 things to do on a layover at Zurich Airport.
1. Enjoy a meal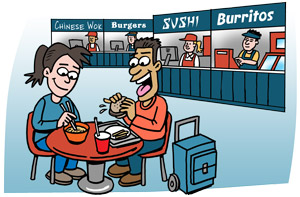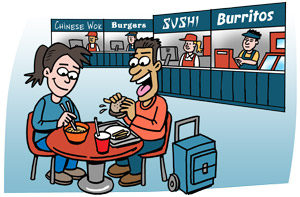 Start your layover on the right note with a meal. The airport claims about 40 eateries, ranging from to-go kiosks to cafes and bars to full-service sit-down restaurants. If you've got the time, enjoy a leisurely meal at the Montreux Jazz Cafe or Walter, a Mediterranean restaurant. Chalet Suisse serves up traditional Swiss meals. Of course, you'll also find Starbucks and Burger King here.
2. Relax in a lounge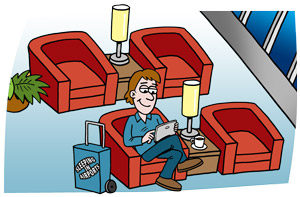 Spending your layover in an airport lounge might be just what you're looking for: pay a single fee for access to a comfortable, relaxing environment with food and drinks included in the price – and maybe even shower facilities! Luckily, some airport lounges here offer access to any traveller, regardless of the airline or flight class flown. Pre-book a pass online or use your lounge membership program to gain entry. Locations and amenities are available in our Zurich Airport Guide.
3. Hit the shops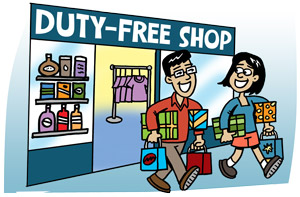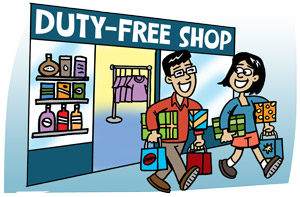 With 60 or so in-terminal stores and boutiques, shopping is a perfectly acceptable way to pass your layover! You'll find plenty of news and bookstores, plus convenience shops selling last-minute items, technology, and souvenirs. This is Switzerland, of course, so you may be tempted to splurge on Swiss-made watches or jewelry. We're big fans of trying as many samples of Swiss chocolate as possible at the Lindt shops or eyeing the candies and confections at Confiserie Sprungli – share at your own risk.
4. Freshen up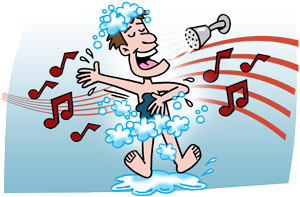 We love a shower to kick-start our layover. The airport has four pay-to-use shower facilities. Entry includes access to the showers plus towels, toiletries, and hair dryers. In-airport showers are CHF 15, and the hotel showers are CHF 35. Locations and amenities are available in our Zurich Airport Guide.
5. Treat yourself at the salon
Maybe you're looking for a chance to treat yourself to a new look. There are a couple of salons inside the Airport Centre. Shanty Beauty Design is a full-service nail bar, and Airport Jet Coiffeur offers haircuts and styles so you can arrive at your destination in style.
6. Tour the airport
The airport runs 75-minute bus tours of the airport that offer an insider peek at airport aprons, the Airside Center, and a tunnel under a runway! Tours are offered on Wednesdays, Saturdays, and Sundays. Schedules and tickets are available at the observation deck; tickets are CHF 8 for adults and CHF 4 for children.
7. Squeeze in a workout
Work out and get your blood pumping between flights at the Airport Fitness and Wellness Center inside the Radisson Blu Hotel. Purchase a day pass to access fitness equipment, classes, a sauna, and shower facilities. If you only want to freshen up, a shower-only package is available, too.
8. Rent outdoor equipment
Switzerland is known for its majestic countryside. Lucky for you, the airport is near some hiking and skiing trails. The airport offers sports rentals ranging from bikes, inline skates, and Nordic walking poles so you can get some fresh air on your layover. Head to the Service Center in Car Park 2, Floor 1.
9. Hunt for treasures
Keep the kids entertained! German-speaking travellers can take advantage of an in-airport Treasure Hunt for hidden treasures. Free guides are available at the Service Center and Observation Deck B.
10. Go sightseeing in Zurich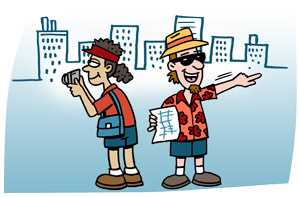 The Swiss do public transit so well that the Zurich Airport railway station has about 350 rail connections – which means that if you're considering leaving the airport for some exploring, you're in an excellent place to do it. As long as you've got at least 5 hours, you can spend your layover breathing in Switzerland's fresh air.
First up – leaving the airport. You can store any bags or luggage in the Service Center before heading out. Getting into the airport is easy with the Route 10 tram line, which departs every 7-15 minutes and has you in the city center in under 15 minutes. The tram isn't super cheap, but it's still more affordable than other options like taxis, and buses will take a bit longer.
Once downtown, you're within walking distance of plenty of world-class sights. Window shop along the Bahnhofstrasse, a mile-long street home to some of the world's most expensive shops. Pop by the Fraumunster, a significant church, and check out its stained glass by famous artist Marc Chagall. Contrast newer Zurich with the Altstadt (Old Town), where you'll find cobblestones and traditional architecture. Pop into the Kunsthalle or the Swiss National Museum for world-class art collections. If adventure is more your style, opt for a cable car ride or hike up one of the nearby mountains or, as long as you've got the whole day, join a tour to Rhine Falls, Switzerland's largest waterfall.
However you pass your layover, don't forget to leave enough time to return and pick up your luggage, process through security, and hop on your next flight.
11. Get Connected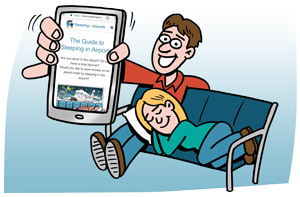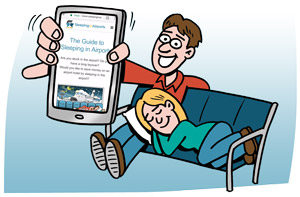 Stay connected to friends and family, update your social media accounts or surf the internet using the airport's free WiFi. The airport provides free WiFi for 2 hours per device. Once your 2 hours are up, you can wait 5 hours and log back in for another 2 hours, or you can pay to upgrade.
You do need to register for access; you'll receive a login code by text message. If you can't receive an SMS to your phone, head to a boarding pass scanner to get your login code.
12. Sleep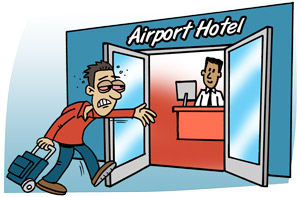 The airport staff is pretty tolerant of sleepers, so you'll have no problem sneaking in a nap. The best places to sleep are inside security, but the pre-Security Airside Center does have some benches for stretching out. The airport quiets down overnight, between 11:00 p.m. and 5:00 a.m., so you may be able to find some privacy at an unused gate or inside the Airside Center. If you're staying overnight, security or police will likely ask to see your passport and ticket and give you a brochure for their in-airport transit hotel. If you are going to tough it out at the gates, plan on a cold, noisy atmosphere, no matter the time of day – an extra blanket and an eye mask should do the trick!
And if sleeping in the airport isn't quite your style, some hotels are on-site and nearby. The aforementioned transit hotel is located in Terminal B/D. The hotel rents private rooms hourly or overnight, with shower facilities and toiletries included. Alpine Garden Capsule Hotel offers sleep capsules in the public area of the terminal.   Radisson Blu Hotel Zurich Airport is connected to the airport terminal via a walkway. A few other hotels are located within a few minutes drive of the airport, and some provide free shuttle service and day rooms. See our Zurich Airport Guide for locations and details.

These are just a few things to do on a layover at Zurich Airport. Visit our Zurich Airport Guide for more information about the services and facilities available, such as food, WiFi, mobile charging, luggage storage, nearby airport hotels, and much more.