Whether you have a layover, overnight sleepover or you are just quickly passing through, our Las Vegas Airport Guide is a great place to start planning your visit.  Here, you'll find information on services and facilities available inside the airport – including details about airport lounges, WiFi, mobile charging points, lockers, 24-hour food options, nearby hotels, and everything in between.
I don't believe I ever got to sleep, because all through the night this GIANT Wheel of Fortune slot machine aid…WHEEL……OF…..FORTUNE…followed by a loud roar from a "crowd". – Joe in Oregon
LAS Airport Overview
To help you plan your layover or overnight sleepover, here is a quick run-down about what to expect during your time at Las Vegas McCarran Airport (Code: LAS).
What to Expect
Las Vegas Airport is a mid-sized airport with two terminals – Terminal 1 and 3. Terminal 1 has three concourses (A, B and C), and Terminal 3 has one (E). The D concourse is a satellite concourse accessed from both terminals. The entire airport is connected by a series of people movers and inter-terminal shuttles.
Food and drink options are generally good, with a number of places open 24 hours a day. Amenities include a fitness facility, a walking track and – of course – 1300 slot machines! There is also free WiFi, and there are plenty of power outlets for charging devices.   For those looking for a little added comfort, there are first class lounges, two of which have showers, that economy class passengers can pay to access.  See Airport Lounges in the airport guide below for locations and rates.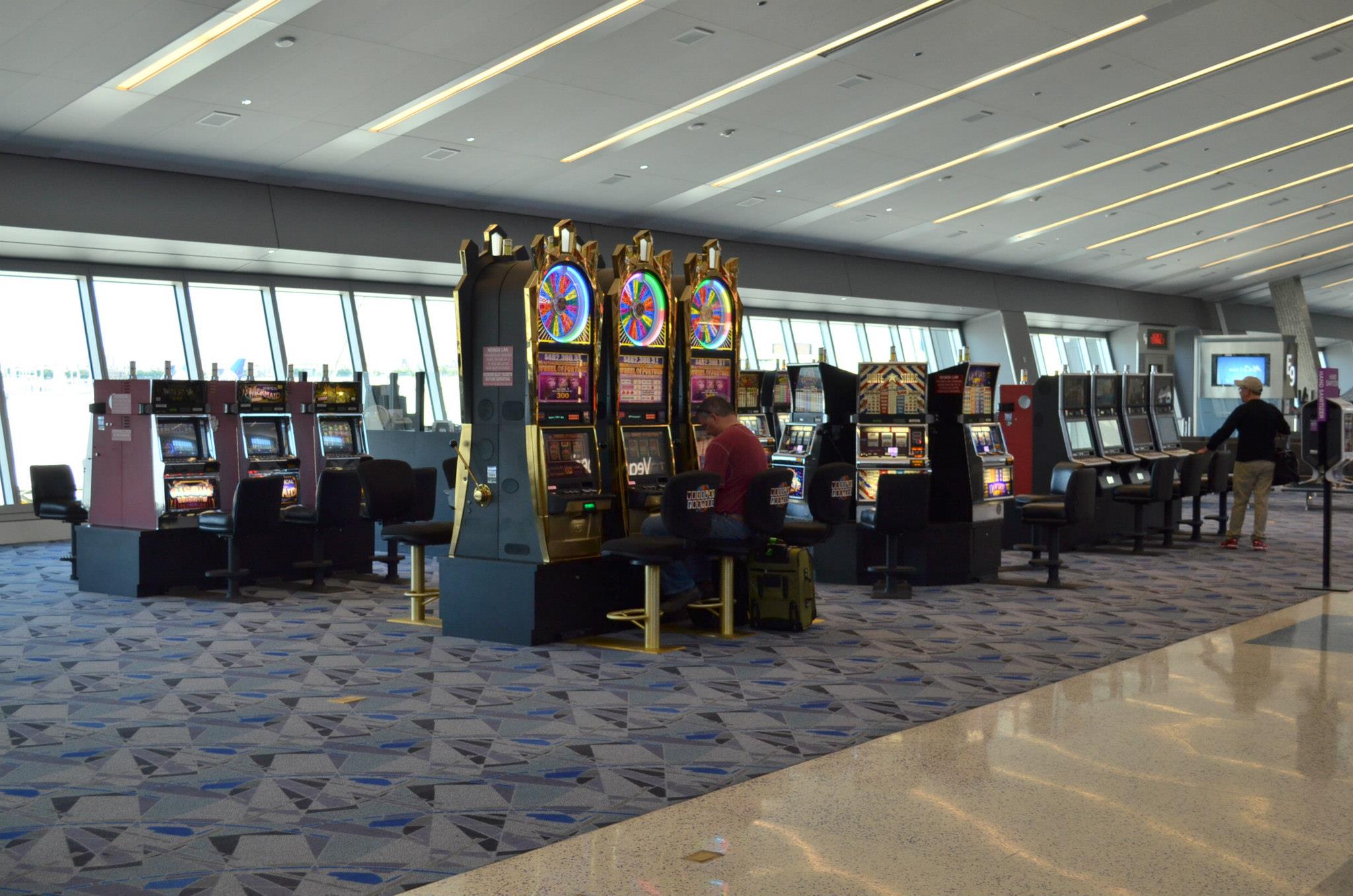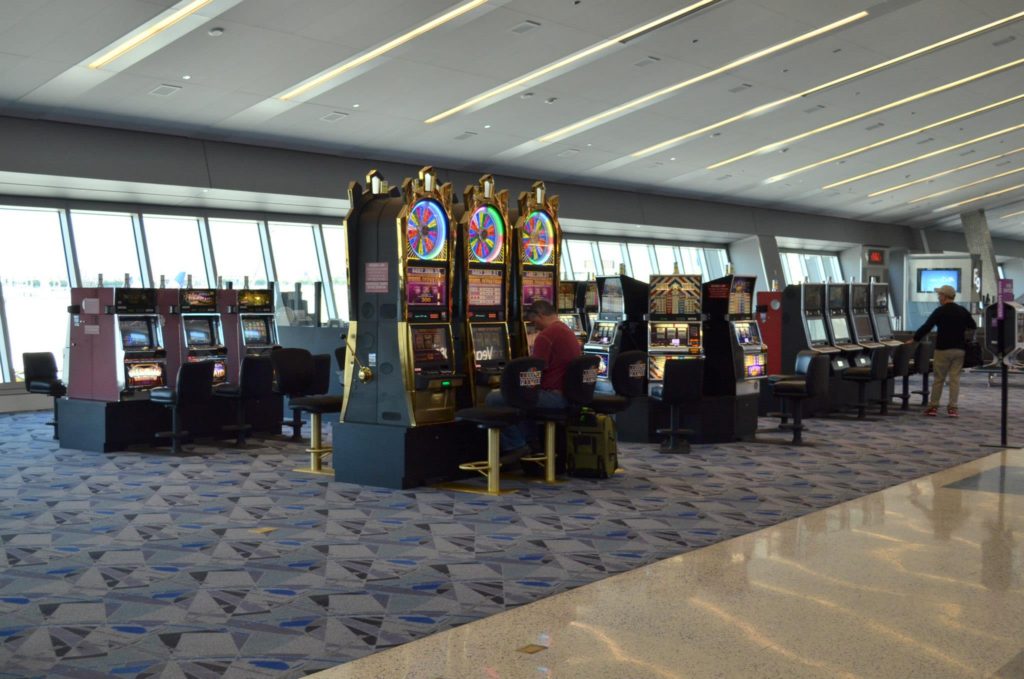 Sleeping in Las Vegas Airport
Overall, Las Vegas Airport isn't great for airport sleepers. Most of the chairs have armrests, announcements are made overnight, and temperatures can be quite cold. That said, if you have to sleep here, there are a few options. Couches are located landside in Terminal 1 by the sound-free slot machines, airside in Terminal 1 near the D gates behind Starbucks, and in Terminal 3 near the stairs to luggage claim or between gate E9. There is also a quiet hallway next to the post office on the second level of Terminal 1. No matter where you go, bring noise cancelling headphones or earplugs and a warm layer to stay comfortable.   Explore our guide to sleeping in Las Vegas Airport or read some traveller reviews for more tips.  If you're looking for uninterrupted sleep, there are sleep rooms located at the fitness facility, and there are hotels nearby, that are connected by shuttles.  See Airport Hotels in the airport guide below.
For more airport information continue scrolling down to explore more in our Las Vegas Airport Guide.
Due to the current Covid-19 pandemic, all services and times listed below are subject to change.  In this guide we may refer to locations as "landside" and "airside". Landside is the public area of the terminal located in the non-secure zone, before security. Airside is the secure area of the terminal that you must reach by going through security.
Last updated: 2020-06-16
This guide is for informational purposes only to assist with your planning.  All information, including rates and hours, are subject to change at any time without notice.   The information in this airport guide is based on information collected and/or received from the airports, lounges, hotels, transportation providers and their web sites. We are not representatives of any of the above mentioned service providers. To report errors or to add/update any items mentioned in the guide: update the airport guide or  write a review.