If you have found yourself with a layover at Las Vegas Airport, you may now be wondering what to do with your time….besides sleep! LAS is a medium-sized airport that services flights from across North America. You can spend a layover here in actual Vegas fashion – gambling. If that's not quite your speed, you'll still have plenty of other options. Here are 11 things to do on a layover at Las Vegas Airport.
Good to know: The airport is divided into Terminal 1 (Gates A, B, C, D) and Terminal 3 (Gates D and E). You can walk between the Terminals or hop onto the automated people movers and shuttles to move around faster.
1. Enjoy a meal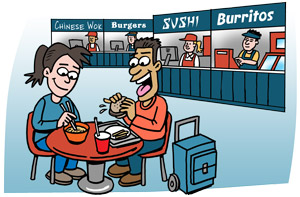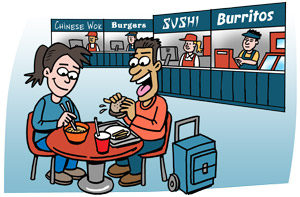 You can grab some food between flights. The airport offers a range of options that will satisfy most travellers, but don't expect anything too unique or local. Foodies seek out Burke in the Box, Las Vegas Chophouse & Brewery, and Wolfgang Puck Express. American chains include Starbucks, Wendy's, Cinnabon, TCBY, and Quizno's. Like the rest of Vegas, food and drink options are open 24 hours daily.
2. Relax in a lounge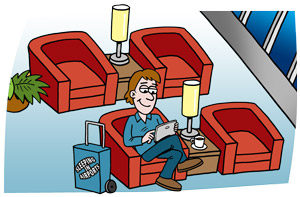 If you'd rather hang out in one spot, in relative calm and quiet, with food and drinks included, then an airport lounge is just what you need. No longer catering exclusively to First and Business-Class travellers, a few lounges here offer access to any traveller, regardless of airline or class. Pre-book an entry for added savings, or use your lounge membership program to gain entry. Locations and details are available in our Las Vegas Airport Guide.
3. Go shopping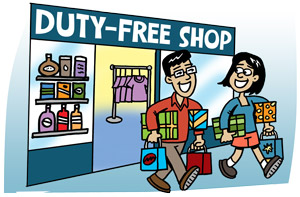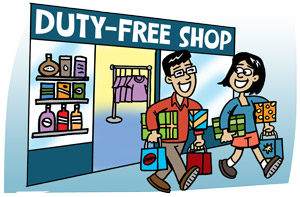 Whether you're a window browser or a seasoned souvenir shopper, checking out the shops is an excellent way to pass the time and get some steps in. Typical airport shops sell last-minute toiletries, technology, travel goods, books, makeup and skin care. A few boutiques dot the airport, but nothing on par with a high-end shopping mall. Pick up some uniquely Vegas gifts like custom poker chips, decks of cards, and coins from Poker Face and The Blvd.
4. Stroll the walking paths
Fly Fit! has designated several walking paths across T1 and T3, so you can track your steps and get your blood flowing between flights. Paths range from 0.5-1.5 miles in length – see how many miles you can fit in before your next flight.
5. Visit the Aviation Museum
If you need a break from the glitz and glam, get a dose of history at the Howard W. Cannon Aviation Museum. This museum provides an entertaining history of private and commercial flying in southern Nevada. The main exhibit is in T1, Esplanade, with additional displays throughout the airport.
6. Try your luck
The slot machines throughout the airport are a constant reminder that you're in Las Vegas – as if you could forget. If you're 21 or older, feel free to try your luck between flights – you may get some surprise winnings! Machines are available 24/7.
7. Workout and freshen up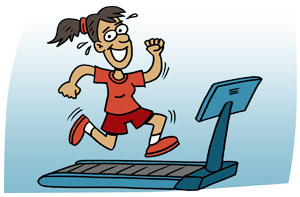 Whether you have some energy to burn off or want to exercise before your trip, there's a gym at the airport. Zero Level Fitness is a full-service gym with cardio equipment, weight machines, free weights, group fitness, and shower and sauna facilities. A day pass is $25, which is probably worth it even if all you want to do is steam in the sauna and then freshen up. Location T1 Esplanade, pre-Security; open 24 hours during the week, and Saturdays and Sundays from 8:00 a.m. – 6:00 p.m.
8. Pamper yourself
Two locations of XpresSpa offer relaxation services like massage, manicures and pedicures, facials, and reflexology — perfect for feeling pampered and tranquil before the next flight.
9. Explore Las Vegas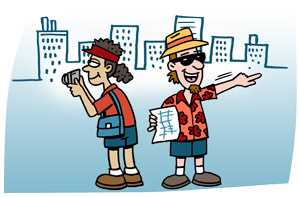 A lovely bonus of LAS is that it's located right in the heart of the city. If you've got enough time on your layover, feel free to explore Las Vegas.
You'll want to make sure you have enough time to get out and explore – if you've got at least 4 hours between flights, you can pop out for a quick ride along the Strip and snap some pictures. If you've got more time, here are a few ideas:
Hit the Strip. Of course, all the high-end casinos and hotels are on the Las Vegas Strip. Swing by the famous Welcome to Vegas sign for a must-do selfie. Watch the fountain show outside The Bellagio and pop into its world-class art collection. Pick one or two themed casinos, like New York, New York, Paris, or The Venetian, to stroll, shop, and hit the casino. Fancier casinos include the Wynn and Aria. Note that you can walk between the many casinos, but these buildings are so big and spread out that you'll spend a lot of time in the Vegas heat – so stick to one or two adjacent casinos or be prepared with the right walking shoes. A free train does connect some casinos.
Explore Fremont Street. This is where Vegas got started – in tiny, early 1900s casinos like the Golden Nugget. Fremont Street is the alternative to The Strip – it's more down-to-earth,
Six+ Hours
Get outdoors at Red Rock Canyon. Maybe casinos aren't your thing – luckily, the Mojave Desert surrounding Vegas is beautiful and well worth the visit. To the west of town, Red Rock Canyon is a natural wonder perfect for exploring by driving, hiking, or rock climbing.
No luggage storage is located at the airport, so pack light or check your bags. For more ideas, check out our Las Vegas Airport Layover Sightseeing article. As always, leave plenty of time to return to the airport, process through Security, and make your next flight.
10. Get Connected
Stay connected to friends and family, update your social media accounts or surf the internet using the airport's free WiFi.
11. Sleep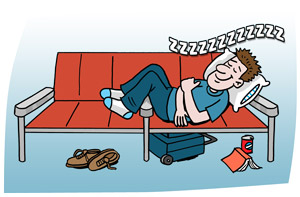 If you need a nap, you'll have no problem getting some Z's here, as long as you can handle the noise and cold. All chairs have armrests, so you'll have to stretch out creatively. Still, travellers have reported a couple of comfier sleep locales: two armrest-free couches are located pre-security in T1, near the slot machines, and the hallway next to T1's 2nd-floor Post Office is a quieter spot than most.
You can upgrade to a proper bed if you want to spend some cash. Zero Level Fitness, in T1, offers a couple of sleep rooms that you can rent by the hour, and they come with access to showers, a sauna, and a fitness center, too. Otherwise, several airports are located within a few minutes of the airport, and their free shuttle services can pick you up. For details on locations and amenities, please take a look at our Las Vegas Airport Guide.
These are just a few things to do on a layover at Las Vegas Airport. Visit our Las Vegas Airport Guide for more information about services and facilities, such as food, WiFi, mobile charging, luggage storage, nearby airport hotels, and much more.