Long layovers in Lima are common, thanks to international and domestic flight schedules. Don't suffer through your time here – instead, take advantage of the time with these eight things to do on a layover at Lima Airport.
1. Enjoy a bite to eat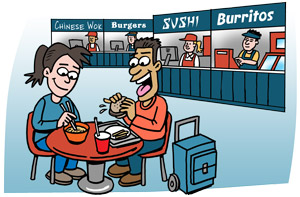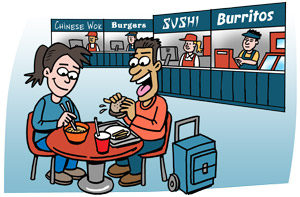 The key to surviving a long layover is starting with a meal. From Peruvian cuisine to Chinese, delis and cafes and fast-food options, you have some excellent options. Leisurely diners can head to Paprika or Pikeos for traditional Peruvian food, and Pardos Chicken serves casual local-style chicken. Sample the pisco sour at Walak Bar at the Wyndham Hotel, just opposite the main terminal. International chains include McDonald's, Papa John's, Dunkin' Donuts and Pinkberry. The real upside? All eateries are open 24-hours.
2. Hang out in a lounge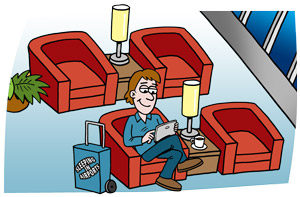 Are you seeking a one-stop spot for food, WiFi, and relaxing vibes? Check out an airport lounge. Two lounges here welcome travellers regardless of airline or flight class – so even Economy Class travellers can pay to enter. A single fee means unlimited food and drinks, WiFi, news and TV, and comfortable seating for work or relaxation. Some even have showers. Prebook your visit online or use your lounge membership program at the door. See our Lima Airport Guide for details.
3. Shop around the clock
Like the eateries, the shops here are open 24 hours, so you can indulge your shopping needs no matter the time. For locally-made souvenirs, pick up clothing and accessories at Sol Alpaca and Kuna or sample chocolate at Republica del Cacao and Britt Shop. You'll also find the typical airport shops, including Duty-Free areas, high-end boutiques, convenience shops, and stores offering electronics, books, and last-minute needs.
4. Refresh with a shower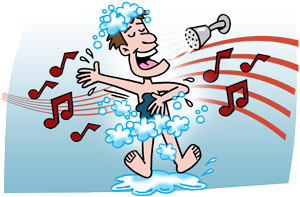 Another tip for surviving a long layover? Freshening up thanks to a shower. You can use the showers in two pay-to-enter airport lounges or head to the Costa del Sol Wyndham Hotel across the street for a spa package.
5. Relax at the spa
Pamper yourself! Spa Express offers manicures/pedicures, facials, massage services and more. Express Massage provides – you guessed it – speedy chair massages.
6. Go sightseeing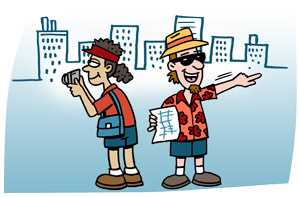 If you're feeling adventurous or need to get away from the airport, take a tour of Lima.
Public transit is limited, so you'll want to take an airport shuttle or taxi – both of which take about 45 minutes to reach the Miraflores neighbourhood. Therefore, we only recommend leaving the airport behind if you've got 7+ hours before that next flight. For shuttles, look for the Airport Express Lima signs or hire the licensed taxis from the Arrivals Hall – Taxi Green is the most affordable.
Stroll the Miraflores district, which has a European feel and is known for its restaurants, shops, and parks and its proximity to the beach. Tour the Museo Larco, built on a historic property covering art and history in Peru – we especially like its long hours, open daily from 9 a.m. to 10 p.m. Watch the nightly light show at the Circuito Magico del Agua. For modern art galleries and a hip vibe, explore the Barranco neighbourhood.
Sip a pisco sour or two, but don't forget to head back to the airport with plenty of time before your flight.
7. WiFi
WiFi is only free for 1 hour (from the time you log in, and you can not save time for later use) per device, so browse wisely. Pay to upgrade for additional access.
8. Sleep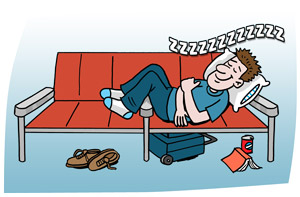 Airport staff tolerate overnight campers because many international flights arrive late, and domestic flights take off in the early morning. Areas inside Security tend to be more comfortable, with plenty of benches. You may have to stay pre-security until your departure time gets closer, so head to the food court, where many travellers spread out on the floor. The Starbucks is reportedly the most comfortable, with padded benches and better WiFi. Wherever you are, plan on bright lights and non-stop announcements. Would you prefer a proper hotel room? Costa del Sol Wyndham Lima Airport is located directly across from the terminal, with day rooms and spa packages available. Other hotels are nearby, though free shuttles aren't common. See our Lima Airport Guide for details and locations.
These are just a few things to do on a layover at Lima Airport. Visit our Lima Airport Guide for more information about more services and facilities available, such as food, WiFi, mobile charging, luggage storage, nearby airport hotels, and much more.