Have a layover at Seattle SeaTac Airport? If you're planning ahead, you can expect modern amenities, a good layout, and some surprise features to help you stay entertained. The airport is divided into three main areas: the Central Terminal houses Concourses A, B, C, and D, plus two satellite terminals (North and South), which are connected by a quick train ride. Here are nine things to do on your layover at Seattle SeaTac Airport.
1. Eat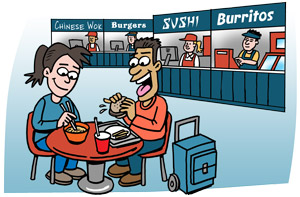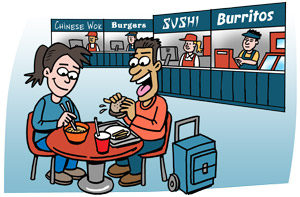 Start your layover with a bite to eat. The airport has a decent amount of eateries, though most tend towards more casual and to-go styles. Locals stop by Anthony's Restaurant in the Central Terminal for seafood and local brews in a sit-down atmosphere. Beecher's Handmade Cheese is another area chain with great cheese selections, plus a range of sandwiches and lighter fare. Wolfgang Puck Gourmet Express is another good option. Otherwise, you'll mostly choose from Starbucks, Seattle's Best Coffee, and other cafes. A few spots do stay open 24 hours.
2. Upgrade your layover and check into an airport lounge.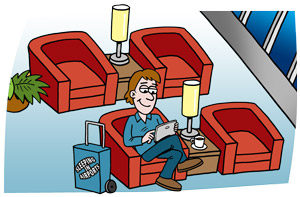 The Club at SEA is open to all travellers regardless of airline or class of service. Take advantage of drinks, WiFi, TV and news, and business services while you're there, or just relax in this quiet lounge. Buy a pass online or at the door. See the Airport Lounges section of our Seattle Airport Guide for locations and rates.
3. Shop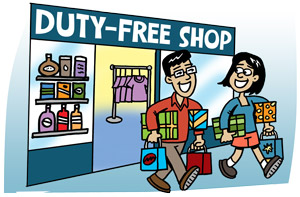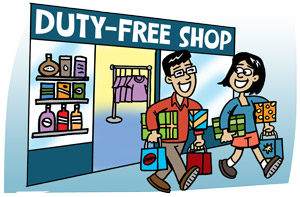 Browse the shops here. While this is a big airport, the shopping is limited, so you can certainly stop by many during your layover. You'll find mostly airport staples, such as convenience shops, newsstands, and tech and travel shops. Made in Washington and Discover Puget Sound are the spots to visit and pick up local souvenirs. Dilettante Chocolates & Mocha Cafe is a locally-owned chocolatier, perfect for treating yourself or sharing with others.
4. Enjoy live music
Seattle has always fostered independent and up-and-coming musicians; the airport is no exception. Since 2012, the airport has run the Experience the City of Music Program, hosting many musicians every day of the week. Artists play in various parts of the terminals and baggage claim, so you can avoid the typical airport muzak and take in some live entertainment. Check out the daily schedule. If you're a Pearl Jam fan, head to their exhibit in Concourse A.
Get your exercise in on your layover, and take in some local art while you're there. The Sea-Tac Airport Art Walk is a half-mile long, one-way, and guides you through over 16 permanent art installations and some temporary exhibits. Bring your smartphone – QR codes provide artist notes.
5. Relax with a movie
If you've got a smartphone or a tablet, head to one of many Digiboo booths and download a movie or show to watch on your layover or high in the sky – once you download it, it's yours wherever you go. You can sort for family-friendly movies or the latest releases.
6. Pamper yourself
Whichever way you relax, Seattle has you covered. Enjoy the range of services at Massage Bar – anything from a quick foot massage to a more extended full-back massage. If you'd prefer a manicure or pedicure, head to the Butter London Nail Spa for reasonably-priced services featuring this popular nail care line. Both locations are in Terminal C.
7. Go sightseeing in Seattle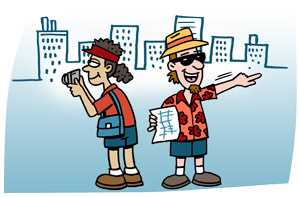 If you've got at least 5 hours between flights, get out of the airport and head into Seattle. The Central Link train line connects the airport and downtown Seattle in about 30 minutes and runs frequently throughout the day. Stop by the world-famous Pike Place Market and try your hand at catching some local fish. Or head to the trendy neighbourhood of Capitol Hill for some independent shops and eateries.
8. Get Connected
Stay connected to friends and family, update your social media accounts or surf the internet using the airport's free WiFi.
9. Sleep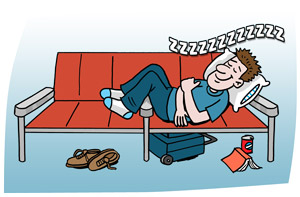 You should be fine catching up on sleep here. Whether it's a midday nap or an overnight sleep session, you should find a decently comfortable spot. Inside Security, most seats have armrests, but if you're lucky, grab a long, padded bench or an armrest-free chair near Gates A14, B8, C10, and the center of the South Terminal. If you're Pre-Security, a meditation room on Floor 2 has comfortable benches. Wherever you land, expect noise and bright lights – but nothing earplugs and an eyeshade can't fix. If sleeping inside the airport isn't quite your style, several hotels are located within a few minutes drive of the airport, and some provide free shuttle service. See our Seattle Airport Guide for locations and amenities.
These are just a few things to do on a layover at Seattle Airport. Visit our Seattle Airport Guide for more information about the services and facilities available, such as food, WiFi, mobile charging, luggage storage, nearby airport hotels, and much more.