Whether you're here for a quick stop or several hours, here are 10 things to do on a layover at Toronto Pearson Airport.
1. Enjoy a bite to eat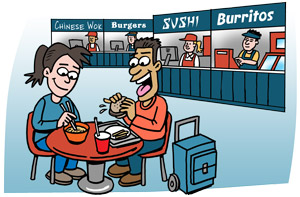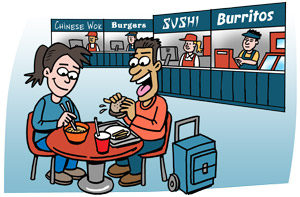 You've got a decent selection of restaurants, cafes, and bars here, so start your layover with a snack and drink or leisurely linger over a meal at a full-service restaurant. You'll find well-known chains like Tim Hortons, Starbucks, Subway, and kiosks slinging hamburgers, fresh juices, and baked goods. Foodies in the know head to Acer for Japanese fare, Fetta for unique sandwiches, The Hearth for seasonal options, and Beerhive for particularly pub fare and a wide drink selection. There are a couple quick 24-hour eateries in both Terminals, both pre- and post-Security.
2. Hang out in a lounge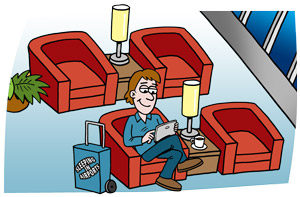 Maybe all you want to do on your layover is hang out in a comfortable lounge, enjoy some food and drinks, and read a book or browse the internet. Luckily, you can do that inside an airport lounge – and you don't even have to be a fancy First or Business Class flyer! Several airport lounges here provide access to any traveller, no matter your airline or flight class. Simply pre-book a single visit pass online or use your lounge membership program to gain entry. See our Toronto Pearson Airport Guide for locations and amenities.

3. Browse the shops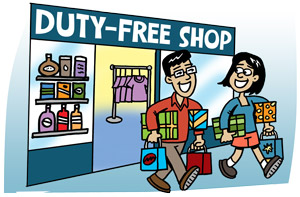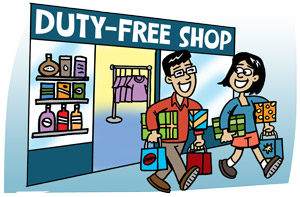 Shopping is an entirely acceptable way to pass your layover. Whether you're searching for souvenirs, treating yourself, or just seeing how slowly you can browse every single shop, you'll do pretty good here. Both Terminals offer a range of shops, from convenience stores to bookstores and newsstands to Duty Free and boutiques. The most Canadian option is Hudson's Bay Company, which has been around for nearly 350 years! In general, you'll find the same brands in each Terminal, so you may not need to bop to the other Terminal unless you really want to get in more steps.
4. Take in the art
The airport hosts a permanent collection of works from worldwide artists. Terminal 1 also houses several rotating exhibitions, often in partnership with nearby institutions like the Royal Ontario Museum. The particularly noteworthy "A Scene from the Late Jurassic" features full skeletons of two dinosaurs!
5. Freshen up
Nothing erases a long-haul flight like a good old-fashioned shower. Freshen up at various shower facilities for a flat fee, either in a few airport lounges, the Goodlife gym.
6. Treat yourself at the spa
Looking for a quick pick-me-up? A 10-minute manicure might just brighten up your layover! Head to 10 Minute Manicure; 2 locations in Terminal 1. For more spa services, Be Relax has 3 locations in Terminal 3, offering beauty and massage treatments.
7. Hit the gym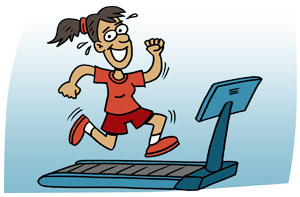 If a layover just feels like more time you're not squeezing in some exercise, you're in luck here. Goodlife Fitness has a huge workout facility that features machines, cardio, free weights, and stretching areas. Locker rooms have full showers with toiletries and hair dryers. You can buy a day pass for $25. Don't have your workout gear? A $20 Reebok bundle offers sports clothes and shoes. The Sheraton Gateway Hotel, attached to Terminal 3, sells $25 day passes to their workout facilities, which includes a gym, pool, whirlpool, and sauna.
8. Go sightseeing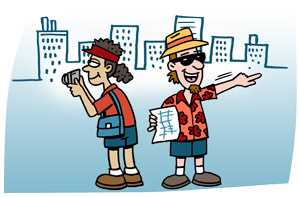 The airport is located a quick 25 km from the Toronto city center, so if you've got at least 6 or so hours before your next flight, the best way to spend your layover might just be checking out this world-class city!
Getting downtown is a breeze with the new Union Pearson Express – the UP Express, for short. This train departs every 15 minutes (except between 1am and 5:30am), and it will have you at Union Station in the heart of the city in just 25 minutes. Taxis and buses are also available, but will either cost more money or take more time – or both. Rather not lug your luggage around? Pay to use the baggage storage, pre-Security in both terminals.
Short Visit
If you've only got about 4 hours in the city, you can stroll in practically any direction from Union Station and hit a Toronto landmark. Ride to the top of the CN Tower for city and lake views, tour the Hockey Hall of Fame, or stroll around Ripley's Aquarium of Canada. For a DIY food tour, high-tail it over to St. Lawrence Market.
Full day
A longer layover means more time to explore! Head to world-class museums like the Royal Ontario Museum and the Art Gallery of Ontario (Frank Gehry designed the building, which is worth it even if you're not an artsy type). Toronto is a city of diverse neighborhoods, so hop on the Subway to one and spend your time strolling past shops, bars, and restaurants. Kensington Market is home to plenty of independent eateries and vintage stores, Chinatown is nearby, and Queen West is a perfect spot come nightfall. For more suggestions, see our Toronto Airport Layover Sightseeing article.
However your spend your layover in the city, make sure to head back in time to get your bags, make it through Security, and board your next flight.
9. Stay connected
Stay connected to friends and family, update your social media accounts or surf the internet courtesy of the airport's free WiFi.
10. Sleep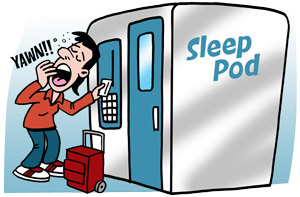 If all you want to do on your layover is catch up on sleep, you shouldn't have any problem doing so. There's a decent amount of seating – with no armrests! – throughout the airport, both pre- and post-Security. Travellers repeatedly point out the Rest Zone in Terminal 1, pre-Security, for comfortable napping options. There are some free sleep pods inside Security – keep your eyes peeled for these, because we don't know their exact locations. Wherever you're resting, it can get noisy and chilly during the day and overnight, but nothing earplugs and an extra layer can't remedy. Still, you may be more inclined to stay in a hotel. A climate-controlled walked connects Terminal 3 with the Sheraton Gateway Hotel. Several other hotels are located within a few minutes' drive from the airport – and one is located walking distance from Terminal 3. See our Toronto Pearson Airport Guide for locations and amenities.
These are just a few things to do on a layover at Toronto Airport. Visit our Toronto Airport Guide for more information about more services and facilities available, such as food, WiFi, mobile charging, luggage storage, nearby airport hotels, and much more.